Celebration of Multiculturalism Reduces Racism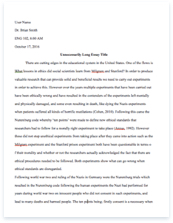 The whole doc is available only for registered users
A limited time offer! Get a custom sample essay written according to your requirements urgent 3h delivery guaranteed
Order Now
Brown, Black, and White are colours that add faces to our diverse multicultural society. The celebration of Multiculturalism reduces racism in our society. For many years in our history we have been engaged in racist issues, which would result with gangs, murders, racist remarks, or insults. Now, a country like Canada is providing an opportunity for everyone to gather as a whole, instead of being separated by race. Our diverse community has now been advertised as one of the greatest nations to live in. Getting to know cultures only enhances our knowledge and understanding, which leads to accepting and learning new history. Our education of these various cultures, and languages has provided us with open minds, and awareness of the world among us. Learning about different aspects of the world has provided us with a severe connection with others, and tolerance of their beliefs. It's been beneficial because now we can also determine the similarities, and differences among us, each individual has an understanding of how to cope with others.
Our education system provides events like " Multicultural Night", which is in our minds a way of connecting with others, and learning new perspectives of the many individuals in our society today. Education for one is part of our celebration. Students/Young Adults/Teachers are of all different races, yet work as a team as one. However, there are racist conflicts that still do occur today. That is something that can't be stopped, unless we all keep our minds open to accept others. Though, racism has decreased a numerous amount from the past. Another source that helps us to manipulate understanding, and accepting others is the media. Fortunately, media is a source that acknowledges our cultures, in an interesting way. Stations on television do numerous amounts of documentaries, wedding stories, cultural programs on stations such as "Omni2" which are multicultural channels. They broadcast issues, and events that help combine us to the diverse world. Others become interested, and begin to enjoy the essence of having other cultures available.
Finally celebrating multiculturalism, gives people a sense of reality. This helps us fight battles against separation, and war. Getting along, and being proud as a multi-coloured nation, keeps us to provide issues of peace, and devotion. This way we are all in no fear of practicing our religious beliefs, cultural events/traditions. It really provides a safe environment, because people become more accepting. Racism is an issue in our pasts, and we can all hope that it will remain that way, although some people have not acknowledged this fact. Hopefully we will endure a safe environment for those individuals that will provide the same distinct colours to various parts of the world. Multiculturalism only provides a sense of reality, and helps us understand others, as a human that's important for each individual on the face of the earth. Together celebrating multiculturalism, we eliminate anger, hate, and war. Keep celebrating, we should be thankful for it.
Related Topics