"Catcher in the Rye" by J.D. Salinger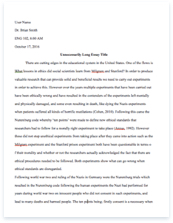 The whole doc is available only for registered users
A limited time offer! Get a custom sample essay written according to your requirements urgent 3h delivery guaranteed
Order Now
The Catcher in the Rye, the 1951 novel by J.D. Salinger, follows the 17-year old narrator Holden Caulfield through his experiences as a troubled adolescent. The Catcher in the Rye is the only published book by J.D Salinger and was previously forbidden from being taught at schools because of its rather mature content. Today, it is read in schools all across America and is considered a quintessential coming-of-age tale. Holden Caulfield is a confused teenage boy who's fear of change and disappearance completely takes over his life, but, throughout the book, learns that growing up is inevitable. In the opening chapters, Holden's immaturity is shown through various interactions. Before getting kicked out of Pencey Prep in Agerstown, Pennsylvania, his roommate was Ward Stradlater and his neighbor was Robert Ackley. An example of his immaturity is when Ackley is in Holden's room and Holden says: " I pulled the old peak of my hunting hat around to the front, then pulled it way down over my eyes. That way, I couldn't see a goddamn thing. 'I think I'm going blind,' I said in this very hoarse voice. 'Mother darling, everything's getting so dark in here'" (21).
When Holden does this, Ackley gets annoyed with him, and tells him to grow up. In Holden's mind, he isn't being immature. He says he is just "horsing around," but it's a way a child would behave. Another example of his immaturity is when Stradlater is shaving and Holden says he felt like horsing around and jumps on him and gets him in a half nelson. Holden's immaturity show through his actions because he doesn't realize they are childish acts, and it causes his friends to become annoyed with him. A major factor in Holden being the way he is, is the death of his younger brother Allie. His brother Allie's death caused him to think that people disappear and when they grow up they disappear, resulting in him being afraid of falling out of innocence. From that point on, Holden strived to protect his childhood. Following leaving Pencey, Holden goes to his former teacher Mr. Spencer's house. Me. Spencer knows that Holden is maladjusted. While Holden is at his house, Mr. Spencer says "Life is a game, boy. Life is a game that one plays according to the rules" (8). When Holden leaves Mr. Spencer's house, he heads to the train station to go to New York.
While he is on the train, he meets Mrs. Morrow- the mother of one of the boys he went to school with at Pencey Prep. Holden has a hard time having conversations with adults and feels anxious throughout the entire conversation. During their conversation, he tells her that her son Ernie is popular and that he had brain cancer. This is an instance where his immaturity shows because since he is still a child in his mind, he feels uncomfortable talking to adults. A similar instance is when he having a conversation with nuns and he gets very nervous because he's afraid they'll ask him if he's catholic, and he isn't, so he thinks they'll stop talking to him. He also gets nervous when they start discussing Romeo and Juliet because he thinks it's too "risqué" to discuss with nuns. Someone Holden doesn't have a hard time having conversations with is his little sister Phoebe. Since Holden still feels like a child, he finds it easier to talk to children. The Catcher in the Rye is someone who stands on the edge of a cliff in a field of rye, and catches children as they're about to fall. As the book goes on, Holden witnesses some things that a child wouldn't understand, but also shows more signs of maturity.
One instance where this happens is when Holden is in his hotel room and he sees a man cross dressing out his window. He shows signs of maturity when he shows responsibility talking to Phoebe. He wants to be a good influence on Phoebe. When he sees the carousel, it represents his acceptance of growing up. He realizes that it is inevitable and that it doesn't have to be so bad. In the beginning of the book, Holden doesn't want to grow up, but by the end he accepts it. Throughout the book, Holden grows and matures. Protecting his childhood is important but at the end of the day his experience cause him to mature as a young adolescent. At the end of the book, he says ".. Especially this one psychoanalyst guy they have here, keeps asking me if I'm going to apply myself when I go back to school next September" (213). Holden Caulfield is a confused teenage boy who's fear or disappearing completely takes over his life, but, throughout The Catcher in the Rye, learns that growing up is inevitable.
Related Topics