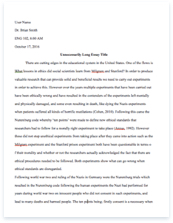 The whole doc is available only for registered users
Pages: 3
Word count: 544
Category: Brand
A limited time offer! Get a custom sample essay written according to your requirements urgent 3h delivery guaranteed
Order Now
Josiah Wedgewood was a serial entrepreneur with his primary focus on pottery, taking place in the first industrial revolution (1760s). The nature of his competitive advantage stemmed from his innovations on the demand side (aka, brand marketing) vs. the usually oft-quoted industrial revolution material that focuses on the supply side of technology (steam engine, power loom, machine manufacturing). What was the nature of Wedgwood's competitive advantage? In short, the nature of Josiah's competitive advantage stems from an Inflection point in the history of capitalism, and Josiah's ability to effectively market his merchandise and thereby induce the population that there was need for a change and to purchase more product. He accomplished this by taking full advantage of emerging cultural changes and emergence of "middling" class (middle class) growth due to the revolution. Josiah capitalized here and introduced many marketing innovations that we take for granted now, such as ushering in an era of Brand marketing, which became as important as manufacturing (aka, introducing Wedgewood as the first major brand and ultimately arriving at longevity of marketing brands).
As his business expanded (building the Etruria factory in 1769), he developed optimizations in pottery production that lowered his costs. He also purchased showroom space and paid salesmen in commissions of sales, so as to increase sales and stock was not wasted. He also Impressed his name in all Wedgewood pottery (1772), making his product line less susceptible to forgeries that other potteries encountered, and introduced the first real brand name attempt (including factory location, etc.). Wedgewood quickly realized the importance of celebrity sanction, which enabled him to rapidly increase popularity of his pottery pieces in the public majority's eyes. He made pottery for her majesty and was named, "The Royal Potter", which he dubbed "Queensware" and marketed as such. Once he completed the aristocratic sales, he wasted no time in advertising this to a much larger, more profitable market (aka, middle "middling" class who all wanted to achieve the same as the next higher income bracket). Advertisments included themes, such as "upscale potential at reasonable prices" and traveling salesmen carried samples endorsed by aristocrats.
Specific pieces were named for royalty to "complete our notoriety to the whole island." And "we are employed at a much higher scale than other manufacturers." He priced "Queensware" items at 75-100 percent higher than competing products. Wedgewood won with quality and fashion. How did he leverage this competitive advantage internationally? Josiah Wedgewood subsequently expanded internationally through a number of shrewd business marketing practices. "Wedgewood" pottery was in great demand domestically – so, he was already at and advantage (w/ $1m in today's numbers in annual sales). His keen interest in international expansion included targeting the French and German markets, among others. One important example of Wedgewood's international innovations included, "Insertia" selling (one of earliest cases of marketing to select customers w/ opportunity to purchase or ship back at no cost to them). Wedgewood sent unsolicited parcels of his pottery to one thousand members of German aristocracy and nobility. Each package cost 20pounds accompanied by a circular letter and invoice. Total plan cost him 20kpounds ($2.7m, today) and was at considerable risk, but with great sales success. Ultimately, these brand marketing innovations made Wedgewood successful in his era.
Related Topics