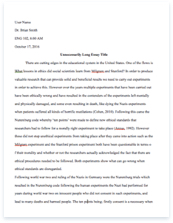 The whole doc is available only for registered users
Pages: 2
Word count: 319
Category: Customer
A limited time offer! Get a custom sample essay written according to your requirements urgent 3h delivery guaranteed
Order Now
There are a huge variety of questions you may be asked but it is likely they may include some of these: 'What are the strengths that make you a suitable candidate?' Do not be afraid to highlight all of your qualities and it is a good idea to list all of these before the interview because it is extremely likely you will be asked a question similar to this. 'Can you tell us some of your weaknesses?', 'Have there been situations when you have lost your temper?' It is likely you will be asked a question like this and it is a good idea not to go into too much detail if you easily lose your temper.
It is a good idea to show a little example and then say how you overcame this situation which resulted in a happy and satisfied customer. 'How would you define good and bad customer service in the airline sector? Can you give examples of both?' This is another question that is very likely to come up and it would be a good idea to jot down some notes and think about this before the exam so you are prepared to give a clear, concise answer that is well presented and well thought out.
When being interviewed for a position as a member of the cabin crew or a flight attendant it is important to show your passion and enthusiasm for the job. The interviewers will be looking for patience, good communication skills, perseverance to excel, and keeping calm in emergency situations so you must ensure that they realise you have all of these skills. Never lie during an interview as it is usually obvious when people are 'stretching the truth', but make sure you highlight all of you best qualities and any experience you have which can benefit you and make you a possible candidate for the position.
Related Topics