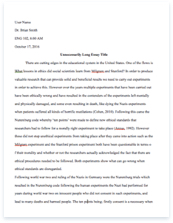 The whole doc is available only for registered users
A limited time offer! Get a custom sample essay written according to your requirements urgent 3h delivery guaranteed
Order Now
In Adventures in the Unknown Interior of America the author Cabeza De Vaca describes the hardships and challenges faced of exploring an unknown region of the America's. It goes into detail of many encounters with the Native peoples, and describes the problems he faced with many of his own people such as his men dying from disease and the battles with the Natives. He talks about the complications faced with his commanders and even the ships in which they sailed to the America's. Throughout the book, Cabeza De Vaca goes through many challenges that changed him as an individual.
The voyage began on June 17, 1527, where Governor Pamfilo de Narvaez sailed on a journey to the New World with Cabeza De Vaca as his treasurer and 600 sailors, officers, and French friars. Around September 17 the army made port in Santo Domingo where the Governor acquired 45 horses and recruited many more men. He sent Cabeza De Vaca on a ship to the port of Trinidad to acquire more supplies and provisions. Immediately after arriving in Trinidad he was sent on an emergency mission inland, while on the mission the seas began to rise and his ship sank in the harbor. Cabeza De Vaca made it alive with some of his men but the unlucky sixty went down with the ship. Cabeza De Vaca stated that, "we had to walk seven or eight together, locking arms to keep from being blown away."(Vaca, 28)
Soon after the Governor purchased another ship for Cabeza De Vaca and his remaining crew. On April 12, 1528, the armada sighted land and came to anchor in Sarasota Bay. The following day the Governor and Cabeza De Vaca with his men began to move inland where they spent the next months encountering Native encampments, some friendly, some not. Six months later, the remaining men in the Governors party founded the sea again and made a flotilla or barges to take back to the water. After many attacks by the Indians, his men dying or becoming ill due to dysentery, the Governor decided to take immediate action and take the strongest men and split up the flotilla, against Cabeza De Vaca's wishes although. "He replied that it was no longer a time when one should command another; that each must do as he thought best to save himself; that that was what he was doing now. So saying, he pulled away his barges."(Vaca,53) Cabeza De Vaca was commanding his own barges, so he decided to make landfall instead.
Cabeza De Vaca became known as medicine man by the Natives because he helped one of the Indians with a sickness by giving him medicine, this was one of his talents. Soon after this, Cabeza De Vaca became ill, which was frowned upon by the Indians, and they ultimately dishonored him as a medicine man and he became a slave worker. Once his health improved he escaped the camp and became a traveling merchant for about 22 months. He stated "I was in this (general coastal) region nearly six years (but this particular vicinity from early winter 1528 to early winter 1532, a merchant for perhaps 22 months), alone among the Indians and naked like them" (Vaca, 67) He went through times of plentiful food and the Indians giving him anything they had to times when he went days upon days without eating or eating very little. Through all the perseverance Cabeza De Vaca noted that "since was our life there, where we earned our meager subsistence by trade in items which were the work of our own hands" (Vaca, 93) by saying this he was trying to say that the men and himself have started to become more like the Indians that they were living with.
Not too long after this Cabeza De Vaca heard of other Christian sightings in the surrounding areas so he set off after them. He shortly learned that they were looking for the Indians to return as slaves to Europe. Cabeza De Vaca was being followed by 600 natives therefore he did not want the Christians to take any of them to become slaves. He recalls the account "After this we had a hot argument with them, for they meant to make slaves of the Indians in our train" (Vaca, 127). Finally after searching for the Christians and being disappointed, Cabeza De Vaca reached his final destination of Mexico City, then after two months there he set sail towards home and made port Lisbon on August 9, 1537.
When Cabeza De Vaca arrived in the Americas he was a very proud man and very entitled of his position. He thought he would be a step above the natives and God would protect him through any hardship endured. He had the mindset that he would conquer many slaves, gold and silver for the king. He was confident in the ability of his men and his Governor. After losing the ships in Cubs, along with many of his men and horses, his hopes began to quickly diminish. When the governor split up the barges, and was not seen again, Cabeza De Vaca was left in charge of the whole expedition. The challenges he faced were immense—from losing men to dysentery and exposure to being attacked by the Indians and, for a long period of time, being enslaved by them.
He always persevered and slowly began to understand and not fear the natives. Cabez De Vaca's opions over time had begun to change of the Natives. At first he thought of them as "savages" but slowly he started to think of them as people instead of savages. He stated "it was amazing to see these wild, untaught savages howling like brutes in compassion for us. It intensified my own grief at our calamity and had the same effect on the other victims" (Vaca, 93). After residing in the south Vaca had become a very different man with respected views. From one who had a history of enslaving native populations, it was unlike him to stand up for the Indians by not letting the Europeans take them as slaves. After traveling with the natives for years, he had almost become one of them himself.
The biggest difference between who he was before coming to the Americas and when he left was that during the eight years he spent exploring he learned a lot about brotherhood and kinship of his fellow Christians and the Natives. He had opened his eyes and had a greater spiritual connection to God, the universe and his own soul because of this voyage.
Related Topics