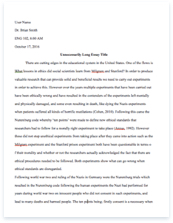 The whole doc is available only for registered users
Pages: 11
Word count: 2655
Category: Brand
A limited time offer! Get a custom sample essay written according to your requirements urgent 3h delivery guaranteed
Order Now
Baskin-Robbins was found in 1953 by two brothers in law, Mr. Burt Baskin and Mr. Irv Robbins, from the merging of their respective ice cream parlors, in Glendale, California. It claims to be the world's largest ice cream franchise, with more than 5,800 locations, 2,800 of which are located in the United States. Baskin-Robbins is one of Dunkin's brands, which are Dunkin Donuts, Baskin-Robbins and Togo's and they are part of Allied Domecq. Allied Domecq is a well known company which has business with famous drinks companies and fast food restaurant and it is the operating company of Baskin-Robbins worldwide.
In 1948, the two brothers found that the number of Baskin-Robbins customers was increasing dramatically and they cannot serve them. Therefore, they decide to follow the franchise concept, and all other business man to be franchiser for Baskin-Robbins. Allied Domecq Company is the first operating company for Baskin-Robbins worldwide. At the beginning Baskin and Robbins had one store and in three years they opened eight stores. Now, Baskin-Robbins sells ice cream in over 30 countries. The goal of Baskin-Robbins is to make people smile inside and outside.
They are trying to offer different products and flavors to make others smile and feel good. Founders believed in the concept of different choice and therefore they created 31 flavors, one for each day a month. Despite having around 5,800 stores worldwide, Baskin-Robbins continued to open more stores in order to be America's Favorite Ice-cream store. Baskin-Robbins concentrate on varieties in its products and it follows the "31 flavors" concept.
The 31 original flavors such as Banana Nut Fudge, Chocolate Almond and so on. This means that there are 31 flavors, one for each day a month so that customer will have different choices. Burt and Irv also believed that people should be able to sample flavors until they found one they wanted to buy ― hence the iconic small pink spoon.
SEGMENTATION, TARGETING AND POSITIONING
Segmentation
Baskin Robbins decides to use the Demographic and Geographic variable to divide a market into segments. The characteristics of Demographic variable they used included all age group (kids, students, youth, adults and families) and high middle & high income group. The other hand, the characteristics of Geographic variable they decide are the location select in malls and high foot traffic area.
Targeting
Baskin Robbins targets mainly younger children, students and high middle & high income group which between the ages of 20-24 years old. They enjoy spending with their friends or with their children and they have enough disposable income to purchase premium ice cream.
Positioning
Nowadays, Baskin Robbins has more than 1000 flavors in library and 31 different flavors in every store. After that, Ben & Jerry and Haagen Dazs are the top competitors for Baskin Robbins in the premium ice cream industry. Besides that, Baskin Robbins is ready for further expansion in Singapore.
MARKETING ENVIRONMENT
Competitive Forces
Nowadays, the strongest competitor for Baskin Robbins is Ben &Jerry. The less will be Hagen Dazs and Dairy Queen now. This companies have sells their ice creams in stores and supermarkets but Baskin Robbins just sells only in stores so it make Baskin Robbins 's outlets that can be found in the market is few than that companies. The second reason for available Baskin Robbins is limited is because initial investment for opening a store is high.
However, Baskin Robbins have strong brand name and introduced more than 1000 flavors of ice cream and ice cream cakes that smell distinctly than the other brand's products to improve competitiveness but the Walls and Nestle are cut their ice creams price by more than 30% over the period, thus increasing competition for Baskin Robbins in this price segment.
Economic Forces
Baskin Robbins is a premium brand for high middle and higher income group. When the interest rates and price of raw materials are high, Baskin Robbins will decrease the investment in business due the funds needed for capital expansion become more costly. For example, Baskin Robbins will lower the sales when milk and vanilla prices are rises. Besides that, the recession period have made more challenging for Baskin Robbins in the ice cream industry. Consumer buying power determined by income. When the consumer's disposable income is drop means the buying power and willingness to purchase Baskin Robbins ice cream also drop. For example, economic condition in Indonesia is decreasing; therefore the buying power for premium ice cream is slow.
Socio-cultural Forces
Nowadays, consumers are in healthy lifestyle, so Baskin Robbins offer No Sugar Added Flavors, Low Fat/Lighter Side Flavors, and 100% Vegetarian ice creams to consumers have look for health. Besides that, Baskin Robbins has indicated the ingredients on the label of ice cream products to help customers manage their calorie and ensure safe and nutritious eating habits of their children.
Baskin Robbins not only an ice creams shop but also a place to offer soft serves, sundaes, beverages and cakes to meet customers variety needs. For example, Soft serve is a product that slightly low in milk-fat than ice cream so it is being well liked especially female on diet and the beverage is set for those do not want to eat ice cream. Other than that, Baskin Robbins appoints local employees and manager to avoid the cultural and language problems for employees and customers.
Technological Forces
Baskin Robbins controls and opened BaskinRobbins.com to enhance better communication with customers and allows customers feedback on the taste and service. All about customers personal information will be encrypt through their company-standard security software.
Besides that, Baskin Robbins using technology to improve production such as Batch freezers, Continue freezers, Homogenizers and try to developed thermo-acoustic chiller that uses sound waves to refrigerate ice cream to replace the standard vapor compression technology that releases ozone depleting gases to save the environment. Other than that, Baskin Robbins have to face the problem that is the good cold chain facilities are lack for transportation and storage and the cold chain also increasing the most to the total cost.
Legal and Regulatory Forces
There are several legal and regulation regarding the manufacturing of Ice Cream Company. The law of 24-4-102 states the cleanliness in which all ingredients, manufacturing process and the instruments must be in good condition. Besides that, the Nutritional Labeling and Education Act (1990) states marketers had to follow new guidelines for explaining the contents of products on labels.
Other than that, the Federal Trade Commission (FTC) influence Baskin Robbins had to always advertising in healthy style, state the pricing in each products. The marketers had to get permission from Public Services Commission (regulatory agencies) before it can raise price. After that, all U.S. franchisors of Baskin Robbins that are selling their franchises in Malaysia are required to register with the Registrar of Franchise (ROF) which is under the Ministry of Entrepreneur Development first. Under this legal, they have to submit the Letter of Intent, company profile, sample of franchise agreement, and copy of latest audited accounts.
Political Forces
Government try to develop and promote the franchising industry in Malaysia under the Malaysia Plan(8MP).The purpose of promoting is to increase the number of "bumiputra"entrepreneurs in the country by offering them subsidies or financial support and training support. Bumiputras now represents at least 40% of franchise owners in Malaysia. Malaysia's stable political and economic environment and strong government support assisted growth of the industry which has been registering a healthy growth. Baskin Robbins will continue growth with government's support.
MARKETING MIX : PRODUCT, PLACE, PRICE AND PROMOTION
PRODUCT
Baskin Robbins have a good brand perception to customers and provide a good service where every staff have to go for a training before they start working because service is the main point in helping the business to increase sales. When we hear the name "Baskin Robbins", the first thing that comes in our mind is ice-cream. It offers a variety of 31 different flavors and each flavor of ice-cream stands different days available in a month. The theme for this month is STRUCK BY CUPID specially for people who are on diet or facing diabetes. Baskin Robbins has a special design for the ice-cream which is sugar-free. Besides that, Baskin Robbins also sells other products such as ice-cream cakes, ice-cream sundaes and beverages.
Customer can choose the design the cake that they desire and also able to choose their favorite ice-cream. Some of the ice-cream are specially design for special occasion such as, Mother's Day, Valentine's Day and etc. The sweetheart cake is specialized for couples on Valentine's Day. The design of the cakes are unique and colourful which made suitable for everyone especially children.
Caramel chocolate waffle sundae is one of the sundae flavors. It is made of waffle and ice-cream and decorate with some chocolate and cherry as toppings. It makes the sundaes look more attractive and delicious . Extra ordinary shake is a blended that content wholesome milk and classic flavorings. It can be mix with almost any flavor of ice-creams. Nowadays, Baskin Robbins ice-cream are availabe at major shopping center. Their packaging is colourful and they have a lot of different flavor which is suitable not only for family but also office worker so they can also enjoy delicious ice-cream during their work.
PLACE
COOL STORES LOCATOR IN KUALA LUMPUR
✓ Bangsar
✓ Mid Valley Megamall
✓ Leisure Mall
✓ Mon't Kiara
✓ Berjaya Times Square
✓ AU2 Ampang
COOL STORES LOCATOR IN SELANGOR
✓ Tesco Puchong
✓ Jaya Jusco Klang
✓ Taipan
✓ 1-Utama Shopping Centre-New Wing
✓ Sunway Pyramid
✓ Sungai Buloh, North-South Expressway Overhead Bridge Restaurant (OBR)
✓ Up Town
✓ Subang Parade
✓ Centrepoint
COOL STORES LOCATOR IN PUTRAJAYA
✓ Alamanda
COOL STORES LOCATOR IN MELAKA
✓ Mahkota Parade
✓ Ayer Keroh (AKN) Northbound Rest & Service Areas (RSA)
✓ Ayer Keroh (AKS) Southbound Rest & Service Areas (RSA)
✓ Jusco Melaka
COOL STORES LOCATOR IN JOHOR
✓ Permas Jaya
✓ Tebrau City
✓ Taman Molek
✓ Machap
✓ Café Baskin Robbins City Square
✓ Bukit Indah
✓ Wetex Parade
✓ Johor Premium Outlets
COOL STORES LOCATOR IN PERAK
✓ Kinta City
✓ Tapah Northbound Rest & Service Areas (RSA)
✓ Tapah Southbound Rest & Service Areas (RSA)
COOL STORES LOCATOR IN PERAK
✓ Burma Road
✓ Sungai Dua
✓ Queensbay Mall
✓ Jusco Seberang Prai
✓ 1sst Avenue Mall
COOL STORES LOCATOR IN PAHANG
✓ Genting Highlands
✓ First World Hotel
✓ East Coast Mall
COOL STORES LOCATOR IN KEDAH
✓ Langkawi
PRICE
Product Line Pricing Stragies
Baskin Robbins is using premium pricing strategies they give customers the highest quality product a line the highest prices , customer are willing to pay the higher price when the product quality is good enough to satisfy their own , Baskin Robbins have a good quality product as well to satisfy customer need they provide the unique 31 flavor of ice-cream and a good environment for customer to enjoy their desserts .
Periodic Discounting Pricing
Baskin Robbins have a periodic discounting pricing for customers on every Wednesday that we called as "pink day" , on that day the 2 scoop of ice-cream normally cost RM 9.50 now only cost RM 7.5 it helps customers to save RM 2 , beside that the product brownie ala mode and banana royale only cost RM 12 that normal price is RM 14 this can help to build a good relationship between customer and maintance the royalty customers.
Baskin Robbins have a Fixed sales promotion that is on every 31st of the months , on that day every product of Baskin Robbins would have a 31 percent discount on handpacked ice-cream purchase ,for example the cost of one pint handpacked ice-cream cost RM 25.50 after discount is cost only RM 17.60 it save RM 7.91 .
PROMOTION
Baskin Robbins have 31 ice-cream flavors , that is why they have a promotion about the meaningful of the number "31 ". Every 31st for the months for example on 31st of January and etc , every customer can get the promotion for 31 percent of discount on handpacked ice-cream purchase this can help the business to maintain their loyalty customer. Beside that every Wednesday Baskin Robbins would also have a sales promotion , that is called "pink day" in that day you can enjoy the promotion for 2 scoop of ice-cream just only charge you for RM 7.50 and brownie ala mode and banana royale only cost RM 12 , the requirement is you have to show them anything that is pink in colour you may able to enjoy the promotion .
If you join the Baskin Robbins birthday club , you can get a free of 2.5 oz.scoop on your birthday and also a special offer coupons and sneak peek at new flavors and treats, the birthday club is open for everyone is not only for child . While during some special season or occasions, Baskin Robbins also did some promotion according to the season needs.
For example, during the whole month of February, Baskin Robbins had introduced the flavor of the month based on the theme of Valentine Day. Baskin Robbins also done a lot of advertising promotion in TV , radio , magazine and etc, therefore the product are more well-known. For some lower income earner, they might not able to buy the product frequently due to the expensive price. With the promotion at the lower price, more customers can effort to buy the product and more people have the chances to try the product.
PROPOSALS
Pricing to be displayed on website
Although Baskin Robbins has developed a comprehensive website and Facebook page for their ice creams and to educate consumers about their unique flavors, they do not show the exact pricing of all their products; from varying ice cream sizes to waffles and cakes. It is recommended that Baskin Robbins should list their pricing for their products in a clear and visible manner, so that customers are duly informed about the information of their products before they visit the actual store and purchase their products.
Introduce ice cream meals with toys
Baskin Robbins can implement the concept of giving a toy with children's meal purchased with them. The toys will serve as an attraction for children to keep them coming to the ice cream parlor. Moreover, it will also be a physical reminder of their purchase at Baskin Robbins. Each toy would have the company's name imprinted on it. The toy not only promotes the ice cream parlor, but also acts as a complimentary item to the company. The toy may also bring more children to the ice cream parlor, as children may be attracted to these complimentary facilitating goods. Children may even patronize the ice cream parlor specifically for these toys.
Addition of variety to side orders
Baskin Robbins has a wide variety of ice cream flavors and cakes; however, it is lacking in the amount of side orders to go together with its main product. Additional side orders can complement and facilitate their ice cream products as well as bring in a profitable medium of revenue to their company. In Baskin Robbins, there is only a focus placed on the ice creams sold. The only facilitating goods that the shop provides are the type of wafer cones used to hold the ice cream.
Related Topics