Business Strategy and Leadership Competencies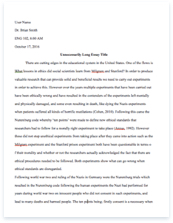 The whole doc is available only for registered users
A limited time offer! Get a custom sample essay written according to your requirements urgent 3h delivery guaranteed
Order Now
There are several factors that come into play with business strategies and leader competencies that should be analyzed in determining how successful the implementation of the triple-bottom line approach is. These factors include social responsibility strategies, goals, business practices, social competencies, ethical challenges, and reporting and accountably practices. This paper will address two triple-bottom line companies that have both utilized these factors in several ways in order to gain sustainability. The two companies are Samsung and PepsiCo.
Samsung has been a leader in the smartphone market for 10 years and will remain so for the next 10 years by continuing to innovate and imagine new mobile experiences. The company's main priority is to improve their products and services in order to deliver meaningful innovation to their consumers. The company is very dedicated to corporate social responsibility and has many strategies in relation to corporate citizenship, globalization and sustainability. Samsung's social responsibility strategy's relates to corporate citizenship in many ways. The company believes in being active corporate citizens and investing into its communities where the employees both work and live ("Corporate Citizenship- Samsung", 2020). The company supports local and national charities and organizations. They also are dedicated to establishing long-term relationships with their customers. Samsung also has a dedication to globalization with the hopes of providing offshore and outsourcing production tasks.
PepsiCo's main vision is to be the Global Leader in convenient foods and beverages by winning with Purpose. They strive for this by integrating purpose into their business strategy. The company's mission is to deliver financial performance over the long term by integrating sustainability into its business strategy and leaving a positive imprint on society and the environment ("PepsiCo-Corporate Social Responsibility News, Reports and Events- CSRwire.com", 2020). They look to accomplish this by increasing their number of nutritious foods and beverages, supporting all employees and communities and by reducing environmental impacts ("PepsiCo-Corporate Social Responsibility News, Reports and Events- CSRwire.com", 2020). By following through with all these strategies this will ensure long term sustainable growth for the company.
Business goals are essential to keeping the entire organization focused on desirable outcomes, and they also help to ensure everyone is supporting the most critical priorities within the company. Goals will also help a company to successfully implement sustainable business strategies. These goals include key aspects of pollution prevention, energy efficiency, renewable energy, carbon emissions, and/or lifecycle management. Samsung has developed goals to help reach their sustainable business strategies. The first goal for Samsung is to embed innovation into corporate culture and creating synergies using external resources. This is a valid goal, as it will allow the company to build and create an ecosystem to develop innovative phones and products. Another goal the company has is to ensure availability and sustainable management of water and sanitation for all. This is a great goal, as it will ensure water cleanliness and help with sanitation to help prevent sickness, and diseases around the world.
PepsiCo has also developed goals to help reach their sustainable business strategies. The first goal is to invest $100 million by 2025 to support workforce readiness and empower women. This goal is important to their sustainable business strategy as it help local girls & women along with other across the nation break through long-standing cultural barriers and create rewarding careers. The second goal for PepsiCo is to decrease food insecurity. By 2025 Food for Good, which is the company's purpose driven program that provides food bundles to the less fortunate, aims to deliver 50 million nutritious food bundles across cities in the US. This is a great program because it will provide for children who are not able to get adequate meals at home and for the elderly people that are not able to move around and possibly cannot get out and buy food for themselves.
Samsung creates economic values by maximizing profits and shareholder values, while also taking on a stronger responsibility as a global citizen to create social values. The company has developed a sustainability management system that focuses on social impact, innovation value chain and core values. Social impact manages the impact on stakeholders, investors, customers, employees, local communities, suppliers, NGOs, media, governments and professional organizations ("Samsung Sustainability Report", 2019). Samsung's core values include people, excellence, change, integrity and co-prosperity. Economic value (maximizing profits and shareholder values) plus social value (contributing to a sustainable society) is what makes up the value of Samsung's sustainability.
PepsiCo looks to better the world in many ways. The company strives to use 25% recycled content in their plastic packaging by 2025 ("PepsiCo Sustainability Report, 2018). They also encourage their members to endure every day green actions such as curbing energy, water consumption, and make utilizing agricultural raw materials ("PepsiCo Sustainability Report, 218). The company reduced Scope 3 GHG emissions by approximately 2.2 million metric tons ("PepsiCo Sustainability Report, 2018).
In relation to sustainability PepsiCo looks to motivate individuals to look to a more sustainable future by making smarter choices. The company aims to use more enhanced recycling practices by using more recycled plastic and they are integrating design for recyclability into their product development process. The company is committed to advancing respect for human rights by incorporating diversity, building inclusive workplaces and promoting shared prosperity. PepsiCo has a sustainability sourcing program (SSP). This is a supplier engagement program that includes risk management, third-party audits and mitigation & capability building (PepsiCo Sustainability Report, 2018).
Samsung has created Samsung C&T Code of Ethics, which is a code of conduct and standards for value judgement that all employees abide by and follow. The company complies with the laws, regulations and ethical standards of the country and communities. They follow basic humanity, manners, ethics and etiquette principles. They strive to seek co-prosperity, where employees, partners, consumers, shareholders and communities can prosper all together.
PepsiCo has adopted strict corporate standards that govern their operations and ensure accountability for their actions. Such policies cover areas of Corporate Governance, Human Sustainability, and Environmental Sustainability. Despite all the effort applied in these policies and standards, the company has still faced some problems related to unethical practices. The company aims to make sure they provide their customers with all the vital, important information that is needed about any and all their products.
Samsung aims to respect human rights. They strive to minimize human right violations by setting certain goals in place. Some of these goals include identifying factors that affect human rights, making recommendations to mitigate risks, improving human rights management by empowering employees and stakeholders and maximizing opportunities ("Samsung Sustainability Report", 2019). Samsung also works hard to safeguard their employees' health. They strive to minimize environmental impacts of the materials and chemicals they use within their warehouses.
The company is committed to diversity and inclusion. They work to implement different policies and programs to support different aspects of diversity such as age, gender, and culture. Occupational health and safety is another vital topic. Samsung conducts regular safety trainings for their employee's safety and to identify any potential safety issues that may arise.
PepsiCo respects the rights of workers and local communities. Some if the ways they practice this is, conducting due diligence to proactively identify, address, and track potential and actual human rights impacts in our value chain and engaging with stakeholders, including rights holders, to inform our programs and approach. The company has created a formal governance structure that includes Board of Directors, PepsiCo Executive Committee, Chief Human Rights Officer and Human Rights Operating Council.
The company also utilizes plenty of training and awareness to employees. The company requires all employees to do an annual Code of Conduct training to ensure employees understand their obligation to comply with Code of Conduct and behavior and to understand the consequences should they not follow the rules, regulations and policies. PepsiCo also conducts modern slavery and trafficking training. It addresses forced labor issues and to strengthen employees' ability to identify potential risks ("PepsiCo Sustainability Report", 2018).
Related Topics