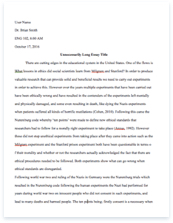 The whole doc is available only for registered users
A limited time offer! Get a custom sample essay written according to your requirements urgent 3h delivery guaranteed
Order Now
Question 1: Should Byrant Pharma approve Laura's idea? Why? Why not? Byrant Pharma should approve Laura's idea for the following reason: A dramatic increase in the sales was the objective since the market would be flooded with generics in a couple of years. Target consumer is elderly people, for which morning news is very appropriate. Also Jeanne Alyson was a favourite with that target group. This would gather Seflex more credibility. Though she is being paid, she herself is a user of Seflex as she suffers from Arthritis. So she is in a way promoting the brand out of her own experience. She would not have agreed had she herself would have had bad experience with the product. The sale of drugs is based on trust and since Jeanne herself is a satisfied user (except the stomach upset which is a side effect associated with a lot of other drugs), there is no breach of trust that is taking place here.
Question 2: If as Laura, you have to defend the idea, how would you defend?
Bryant Pharma is looking for immediate results. A favourite celebrity endorsement and product placement are the best means to gain a temporary shoot up in brand awareness. Also doing an interview segment on morning news channel ensures pure content and no switching of channels. This ensures that the message is indeed reaching the target audience. The promotional campaign will cost them about a million but Bryant Pharma only had a couple of years to boost up their sales as their patent was expiring in 2 years. Since this campaign looked promising in terms of breaking the usual clutter and also reaching the audience in a sure way, the RoI could be assumed to be positive (though there was no sure way to measure it) A lot of celebrity endorsements require the celebrity to give opinions in public etc.
Most of the times these celebrities are coached before hand into saying things in a particular manner and avoiding unwanted questions. Jeanne could be coached in a similar manner. She already has a positive attitude towards the brand. She could be explained as to how to word her experiences and what topics should she avoid. Regarding the stomach upsetting as a side effect, most of the drugs in the market have some or the other side effect. This is something that is well known and accepted by all. Jeanne could be coached into not dwelling too much on this aspect. If word gets out that Bryant Pharma is paying Jeanne to talk about their product, it would not affect the brand as it was common for companies to get popular celebrities to be spokesperson of their brand. Here Jeanne happens to be one of Seflex's customer as well. There is enough credibility in the message that is being delivered.
Related Topics