"Brother Death" by Sherwood Anderson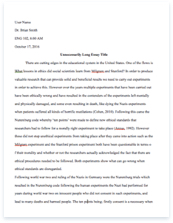 The whole doc is available only for registered users
A limited time offer! Get a custom sample essay written according to your requirements urgent 3h delivery guaranteed
Order Now
Control has many different meanings for many different people. To most, however, this word brings to mind one person forcing another do his or her will, but other things have control over people as well. Sherwood Anderson shows two examples of control in Don and Ted. These two characters have problems created by their difficult lives. The other characters' personalities either help or hinder the children, creating a family with a constant conflict until one of the characters either changes, or disappears from the story all together.
"Brother Death" by Sherwood Anderson is a short story about power. Don and Ted both want to be in control of their life, but different circumstances take that away from them. Ted wants to live a normal life, but his family prohibits him because of his fatal heart condition. Mary, the only one who understands Ted's misery, shares a special bond with him. John Grey, the father, has a natural ability to judge cows and could tell how much one weighed just by looking at it. This makes him successful as a cattleman, but his success drives him to constantly push into his neighbor's, the Aspinwahls, land. John's 18-year-old son Don takes after his father in almost every way. He has the ability to judge steers, and has won many awards. He also likes to be in control like his father, which creates a power-struggle between the two. Louise, the well-educated wife of John Grey, comes from the Aspinwahl family. Not originally the prettiest Aspinwahl, Louise shocks her family by blossoming beautifully after her marriage.
The story centers mainly, however, on Ted and Don's troubles. Because of Ted's heart condition, most of the family is over-protective and does not let him play or have as much fun as he could. Mary gains Ted's freedom at one point by standing up to her mother. After this, Ted can do all the "risky" things that he has always wanted to do, like playing in the creek or walking barefoot. Don, on the other hand faces a different situation. He and his father are involved in a power-struggle over the family land. They have an argument over control, and when Don loses he runs away for a few days, but eventually comes back home under his father's control. At the end of the story Ted dies, but Mary feels that he was lucky in that he always knew where he stood, unlike Don, who has to suffer a terrible life, never being sure of his status in the family.
One of the main characters in "Brother Death", Ted, has a big problem that influences everything that he does in his life. Ted had "a severe attack of diphtheria" at eight-years-old that resulted in "some kind of heart disease" at his current age of 11. The family doctor told them he would not live very long, and he might "just drop down dead" at any time. He did not have a lot of strength, but knowing about his short life span made him very "curiously alive". He enjoys doing the risky "risky" things his parents forbid to do. The rest of his family, with the exception of Mary, tries to keep him safe by prohibiting these risky actions, but this only makes Ted angry. At times he would go "white and (tremble) with anger". His disease not only shortens his life considerably, but also takes away his right as a child to have fun, until his sister Mary comes to his rescue.
Mary, apart from the rest of the family, understands how Ted feels, and because of this, her and Ted share a unique bond. Fourteen-year-old Mary "was both a child and a grown woman." Her time spent with Ted made her more mature, but in a curious way caused her to keep her child-like qualities. Mary had to mature faster to take care of him, but at the same time she had to stay a child to have fun with him. This situation benefits them both because they could do the risky things that they wanted to do and have fun, but when they got in trouble, Mary's maturity helped her know what to do. A special bond formed between the two children, and without Mary, Ted would not have his happy life. She rescued him from the horrible fate of living a miserable life.
Anderson directly tells the reader about the two children, setting aside paragraphs for each of them. She describes what they look like and even gives a little background on them so the reader can get a better idea of their personalities. Ted changes once during the story, with the help of his sister, Mary. Before this change occurred, the family always made him upset by never letting him do the things that he wants to do. They constantly watched him and told him to be careful, not letting him run or play. Mary, seeing the injustice of this, decided to do something about it. One day, when Ted and Mary got back from swimming in the creek, Louise, their mother, told Ted he "mustn't." The rest of her sentence left unsaid, but nonetheless clearly understood. He "mustn't" do all the dangerous things he does. While Ted left out of anger, Mary stayed her ground and argued for her brother, telling Louise she should stop reminding Ted of his illness and leave him alone to do as he pleased. Her argument took Louise by surprise so much that she decides, to Ted's great joy, to give the children their freedom. When he dies at the end of the story, Mary feels he had a happy life. Don, in Mary's mind, had the hardest life of all.
The conflict between Don and his father John shows another way situations in life can have control over someone. Anderson describes Don as almost an exact copy of his father in everything from his personality to his looks. Anderson shows her readers using direct characterization a large young man with great muscles and a passion to control everything around him. A quiet, successful person, he stars in "the 4H Club of Virginia county and, even as a lad of nine and ten, won prizes at steer judging." He succeeds in nearly everything that he did, becoming the admiration of many that lived around the Grey family.
As a teenager, the father won awards for himself, just as Don does now. The urge to control everything around them creates a conflict between father and son. This problem reaches its climax when Don grows older and wants to control of the Grey Property. Eventually John and Don have an argument over this. On the outside, the two argued over a simple thing about whether to cut two trees down or not, but Sherwood Anderson shows her readers a more important argument that happened at the same time, an argument over power. This disagreement takes place, but the author writes in dialogue the thoughts they had, making the hidden argument more clear. This continues for some time, until John tells two of the work hands to cut the trees down. Don, knowing defeat when he sees it, threatens to leave if he does not have his way. John continues to tell the work hands to cut them down, so Don leaves. When he comes back three days later, a change occurs in both father and son. Don goes from trying to put control over his father, to realizing that his time will come. He becomes more passive. The father decides not to act so harshly towards his son, and also comes to the realization that his son will one day have to take over, and John will need to resign. This change loosens some of the tension between the two, and in the family as well.
In "Brother Death", Sherwood Anderson creates a family like no other. She has dynamic and static characters interacting with one another. Some characters, like Mary and Ted, help each other find a happier life, while John and Don create a conflict with one another, hindering each other and making an already difficult life worse. The author creates Louise, the mother, and Mary, the sister, as static characters, while everyone else exhibits dynamic qualities. While Louise does not play an important part in the short story, Mary has one of the most important parts. She helps Ted find freedom and a happy life, solving, single handedly, one of the two conflicts in the story. The second issue between John and Don eventually solves itself. They both put the problems that they had out in the open and worked on them until the solution to this last argument became apparent. Anderson illustrates the power of a family and how different personalities affect people's lives.
Related Topics