Brand Name and Corporate Image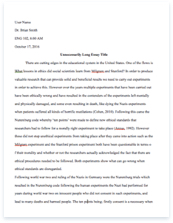 The whole doc is available only for registered users
A limited time offer! Get a custom sample essay written according to your requirements urgent 3h delivery guaranteed
Order Now
Abstract
The aim of this paper is to describe the difference between brand name and corporate image. As companies seek to gain a competitive edge through means of organizational restructuring and/or innovation, building brand name recognition and corporate image has become increasingly significant. Consumers identify with brand names and advertisements, which promote products that make favorable impressions. Brand naming is a concrete concept in that a brand name is something one can see, touch, fee or smell. By seeing and/or hearing and advertisement one can become familiar with a brand name which in turn can build a brand's recognition. Corporate image on the other hand is an abstract concept that has a definite effect on marketing performance since consumers prefer to purchase from companies with reputable corporate images.
Corporate imagery is a highly involved mental process that marketers pursue in order to challenge the perceptions of internal and external stakeholders. Corporate advertising is big business with expenditures of more than nine billion dollars. The knowledge of that may affect how consumers feel about brands from a particular corporation or so one would think. The two concepts overlap one another. Brand naming and corporate imaging can be used together to present to consumers a total package of satisfaction, good product/service from a good company.
Introduction
Businesses try to differentiate themselves from other companies by constructing brand names and corporate images unique to themselves. While these may sound identical – and they do have some similarities to one another – brand name and corporate image are two different things. Understanding how branding and corporate identity can assist a business with staying on message can help get the business's values through to consumers. There are a number of components that define a corporate brand name that help it stand apart from a corporate image. For example, previously in the past, countless intercontinental travelers jokily referred to the British Airways BA acronym as Bloody Awful.
This was due to the negative reflection the corporate image developed due to the onslaught of consumer complaints about the airlines that surfaced with respect to the incompetence of staff and how the airlines operated and treated their customers. This paper will provide a brief analysis on the topics of corporate images, their brand names, and the significant components that differentiate them. Additionally, the paper will disclose how they are related and provide further examples to help illustrate these concepts. The findings of this paper will conclude that even though brands names are assigned to products or services, there are various components that make them stand apart from a corporate image and that ultimately, the unification of these two components, serve to effectively communicate what the company represents to help shape the attitude of their stakeholders. Corporate Image
One of the most critical ingredients in the successful development of an integrated marketing communications plan is effective management of an organization's image. A firm's image is based on the feelings consumers and businesses have about the overall organization and its individual brands. Advertising, consumer promotions, trade promotions, personal selling, and other marketing activities all affect consumer perceptions of the firm. When the image of an organization or one of its brands is somehow tarnished, sales revenues and profits often plummet. Rebuilding or revitalizing an image is a momentous task. Brand managers and advertising account executives are responsible for developing and maintaining a quality image.
Image has a "bottom line" that can even be assigned a value on accounting statements. Advertising managers and other marketing experts are expected to create messages that (1) sell products in the short term and (2) build a firm's image over time. Advertising creators must think about both goals as they design advertisements and promotional campaigns. Effective marketing communication is based on a clearly defined corporate image. The image summarizes what the company stands for and how well its position has been established. Whether it is the "good hands" of Allstate Insurance or the "good neighbors" at State Farm Insurance, the goal of image management is to create a stable impression in the minds of clients and customers (in the case of insurance companies, helpfulness, safety, and security are most prevalent).
The first thing to remember is that what consumers believe about a firm is far more important than how company officials view the image. Corporate names such as IBM, Apple Computers, Toyota, Nike, and Enron all conjure images in the minds of consumers. Although the specific version of the image varies from consumer to consumer or business buyer to business buyer, the overall or most general image of a firm is determined by the combined views of all publics. A firm's image can have a positive or a negative influence on customers as they make purchase decisions. One of the most significant components of a corporate image is that it communicates the benefits of the company's products and services that appeal to consumer emotions. Ross (2010) explains that a corporate image should represent the following three components: (a) the company's story, (b) their core purpose, and (c) the promises they make to consumers.
In short, a corporate image reflects the organization's reputation that will ultimately live on in the memories of consumers. To put it another way, a corporate image is what consumers say about a company, not about what the company says about themselves. "In addition, a corporate image can help shape and influence the decisions consumers make and the actions they take" (Ross, 2010). For example, when many individuals think a company like Denny's images immediately come to mind like food that taste good, a welcome atmosphere, and heartwarming family gatherings. These images reflect positive experiences with the restaurant chain. Positive emotions translate to feelings of job and comfort which in turn produce loyal customers. Successful companies like Denny's, Honda, and Nike provide excellent illustrations of companies that have established strong corporate images.
In fact, they have experienced success because they all incorporate a mission as part of their corporate image. These identify what the company stands for and are generally revealed in the tag lines of their ads to support the company image or brand. Simply put, a corporate image summarizes what the company stands for and the feelings they emote from their customers. Additionally, they equal the importance of the company's image or brand, in keeping their promises they make and deliver a powerful experience. What people feel after they experience interactions with a company, whether happy, more confidence, or embarrassment and defeat, are all components that help shape a company's corporate image.
Companies that display consistent behavior, communicate clear messages, and keep their promises, can guide investments and grow substantially regardless of budget constraints or time crunches whether they are a popup company, a nonprofit, or a big conglomerate like Nike or Disney. The negative feelings people have about British Airlines, for example, mentioned earlier in the paper, presents just another case of the impact a tarnished corporate image can have on an organization as well as create new opportunities. For instance, this situational challenge in the airline industry was the catalyst that motivated The Virgin Company's entrepreneurial giant to take action. Out of frustration from his own travel experiences and banking on the stellar corporate image of the Virgin brand, Richard Branson, developed an offshoot company and launched Virgin Airlines.
He was able to recognize an issue that existed that many airlines did not want address at the time: quality service. Virgin Airlines went on to become a huge success in the aviation industry. While, in the meantime, British Airways used the negative publicity as an incentive to make the necessary changes needed to improve their conditions significantly. With the strategic help of marketing experts they were able to change those negative perceptions to reposition British Airways and turn their reputation around.
One the strategies incorporated to achieve this goal was the development of a new tagline that focused more on positive concepts that professed the company had become the world's favorite airline. "Emphasizing the word favorite help them devise a new corporate image and created a symbol that attracted consumers which help put British Airways back on the map and in a dominant position in their industry" (Hatch & Schultz, 2008). By developing a new strategy British Airways was effectively able to communicate a new attitude that won back trust from consumers. Brand Name
Many think a corporate identity is just having a recognizable logo that represents the quality and values of your organization; however, that's only one piece of many that make up a strong corporate identity! A strong brand identity conveys your brand's personality and values – and it extends every marketing medium and tactic your organization puts into place. Forward-thinking brands capture this personality and visual direction in a corporate guidelines document, which describes your organization's identity in depth and outlines rules so your image is always presented in a consistent manner. All of these pieces together will create the unified image that's at the forefront of your organization and ensures your first impression is always a good one.
A strong brand name is critical because it shapes how a consumer feels about your brand, even if they don't consciously know it. From the moment they interact with the brand identity, their feelings about a brand are solidified, even subconsciously. These feelings often stay with a consumer throughout their entire life! For example name a fast food restaurant is in over 120 countries and seems to be everywhere? You got it – McDonald's! One of the reasons McDonald's is so successful is that it has a highly recognizable brand identity. You know no matter where you are, if you go to a McDonald's they'll all look relatively similar, the menus look similar, your food will be of the same quality and taste as it is anywhere else in the world—and you might even run into Ronald McDonald, their mascot.
The amazing brand consistency is part of the reason why McDonald's is one of the biggest brands of all time. This same consistency can ensure the success of your organization's corporate identity and brand. Proper (and unique) representation of your product is key. Your product deserves an identity that reflects its quality and values in the best way possible. Don't know where to get started? Put our team of corporate identity designers to work – we'll create a corporate identity that's perfect for your organization and will make sure your product always has its best foot forward in your target audience's eyes. Branding is an integral part of any business; research shows that every successful business has its foundation laid on its unique brand. Brand is a major part of your marketing plan. The purpose is to make it easier for the customers to relate your brand to the particular product or service that you are to offer them.
Similarly your company name, logo and brand are not just mere symbols but the picture that comes to the customers' mind when they require the service or product you offer. It engages their attention and attraction. Creating a brand is not where you win, it takes more than that. Sermonize your brand logo; exhort it to your target market as much as it takes. Before doing so what you need to do is understand that a logo and brand is important even for a small store so as to satisfy your investments because it might reach to quite a number of zeroes. Brands enable customers to remember your product or service, and that is where logo and branding work together. A brand consists of many components that must all integrate into a seamless, functional whole. We, humans are fond of remembering most of what we see; what we see somehow stays in our subconscious.
For that simple reason, companies that want their branding to succeed put a lot of effort and huge amounts of money into making a logo. Widely, logos are considered the most important component of a branding strategy or campaign. Importance of logo in branding can be further simplified as: frontline representation, memory, and uniqueness. Branding also builds customer loyalty and leads to repeat purchases. It resides within the hearts and minds of the customers, clients, and prospects. It is the sum total of their experiences and perceptions, some of which you can influence, and some that you cannot. You need to understand the underlying needs and wants of your customers and prospects. You do this by integrating your brand strategies through your company at every point of public contact. These three cues might help you understand better about creating brand loyalty. Conclusion
Brand names represent the symbols assigned to products and services that in turn help shape and define a corporate image. Individuals in modern society value aptitude, celebrate talent, exalt brilliance, and revere genius. Contemporary athletes, for example, that compete in the Olympics are not paid a salary. For them, receiving a medal is a far more valuable asset due to one significant tenet: a reputation as a top performer. This provides the foundation that helps them develop an image they can use to build their brand name. The rise of mass marketing makes it possible to achieve greater levels of prestige and wealth whether as an athlete, politician, artist, or organization, because the competition for a stellar reputation is fierce.
"Many people in fact, wallow in the radiance of their heroes and often elevate them to near mythological status expecting perfection in return" (Fombrun, 1996). A majority have the same expectations of the companies they support, the products they purchase, and often assign corporations similar iconic positions. Not only are people shaped and influenced by a company's decisions and innovations, they are content to support these giants on their high altars of fame.
The findings of this paper conclude that there are various components that differentiate a corporate image from a corporate brand name. The keys to building an effective positive corporate image include a clear communication of: (a) the benefits a company's products and services they provide, (b) a mission that is part of their corporate image, and (c) keeping their promises. The combination of these components help effectively communicate what the company represents that helps shape the attitude of their stakeholders which in turn motivates them to offer their loyalty and support.
References
Fombrun, C (1996) Reputation: Realizing value from the corporate image. Boston, MA: Harvard Business Review Press
Hatch, M & Schultz, M (2008) Taking brand initiative San Francisco, CA: Jossey-Bass Publishing
Ross, M (2010) Branding basics for small business: How to create an irresistible brand on any budget Bedford, IN, USA: NorLightsPress.com.
Related Topics