Brand Development Plan – Cathay Pacific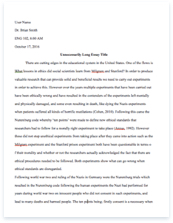 The whole doc is available only for registered users
Pages: 10
Word count: 2289
Category: Brand
A limited time offer! Get a custom sample essay written according to your requirements urgent 3h delivery guaranteed
Order Now
1. Company Background
Cathy Pacific Airways was founded in 1946, it is an international airline based in Hong Kong, offering scheduled cargo and passenger services to over 170 destinations around the world. The company is the industry's one of the few 5-Star Airline and be awarded the World's Best Airline over years. It vision is to make the airline the most admired in the world, ensuring safety comes first; deliver service straight from the heart; provide outstanding product and service; produce superior financial returns and fulfillment corporate responsibility.
2. About the New Brand
International Air Transport Association estimates the number of people flying in Asia will rise by 360 million to one billion in 2014. The market share of low-cost carriers (LCCs) in Asia might double over the next five years from the current 25 percent. Many conventional airlines started to creating multiple brands under one umbrella to entering budget market, such as Singapore Airlines creating SilkAir, Scoot; Thai Air with Thai Smile; and All Nippon Airways with Peach Aviation.
LCCs rise of threats to the survival space of conventional airlines. Cathay Pacific except need to think how to preventing loss conventional airline sectors, they should also build a new brand catching budget-airline market as new revenue growth point.
The new brand suggested to call "Wonder Air" that is a LCC based in Hong Kong and targeting budget market. The name is hoping every passenger able to experience wondrous service even if the LCC also feel the quality is beyond the value. The slogan of Wonder Air is call "Your Unexpected Journey", every trip is also different and do not know will encounter what things, but the slogan want to convey messages is Wonder Air will do better to make passenger feel that is totally different journey. The company initially will fly short-distance routes in Asia, including in China, Japan, South Korea and Southeast Asia. The new airline will consider market situations to launch long-haul flights to Europe or North America.
The mission of Wonder Air is to become a quality budget airline change the images of low-cost carrier in people's minds, offer safety and comfort journey with low fares no matter how far away, as well as committed to going green from cabin inside to outside.
3. Target Market and Competitor
Wonder Air is mainly targeting Hong Kong's resident, but the mainland market may become the next growth point in future with the people income increasing. If the fares not difference a lot of compared with domestic travel, the foreign travel should be the trends.
Hong Kong International Airport (HKIA) recorded the first 11 months of this year, passenger traffic climbed 4.8% to 51.5 million, and the Hong Kong resident travel was growth a 12% rise over the same month last year, it directly reflects people's travel desires. Hong Kong was a major Asian travel hub, with about 40 million passengers a year. It is estimated that the air travel market per year in mainland China, Hong Kong and Taiwan nearly 300 million passengers grow to 450 million in 2015. But the Spring Airlines is the only budget airline in above place.
Hong Kong will have a great opportunity in coming years. Due to some infrastructures like Express Rail Link and Hong Kong-Zhuhai-Macao Bridge (HZMB) will estimate completion in 2015 and 2016. With the project completion, the LCCs except serves for local passenger, it can also attract the around areas and China southern cities resident travel to other countries. Because the Express Rail Link and HZMB will significantly reduce the distance between many mainland cities and Hong Kong, and materialize the concept of a one-hour living circle within the Pearl River Delta area.
Many competitors planned to enter the Hong Kong's budget airline market and catch this segmentation. Qantas of Australia and China Eastern Airlines announced they are forming a LCC in Hong Kong in 2013 to pursue the fast-growing Chinese market. Hong Kong Express Airways will rebrand as a LCC by mid-2013, and Spring Airlines also plans to launch a subsidiary in Hong Kong in the near future. Based on above reasons, the budget market in Hong Kong has great potential. With the Asian economic growth, the position of travel hub will also play a more important role. The new brand could cannibalize Cathay Pacific's existing customer base, but the new carriers may also boost travel rather than just luring passengers from Cathay. As the whole market expands, the benefits will more than loss that is win-win situation.
4. Customer-Based Brand Equity
Customer-based brand equity (CBBE) approaches brand equity from the perspective of consumer, helps marketers to comprehend the needs and wants of consumers and inventing products and programs to satisfy them, see figure 3.1 (Keller, 2008). Following will discuss how to apply CBBE model in Wonder Air.
Salience
A highly salient brand is one that has both depth and breadth of brand awareness (Keller, 2008). Wonder Air is low-cost carrier and focused to offer low fares, it is first consideration for people who are looking for budget travel, and the airline should strength the routes network.
Wonder Air can also use parent brand resource to build the brand awareness, such that provide the travel package and selling by Cathay's own travel agency. It can help create trust and positive image with customer, as well as let them linkage the new brand and Cathay. Because the Cathay is a successful brand and ranked in the world's top 20 airline brands.
Performance
Wonder Air will put passenger's safety on the highest priority to ensure zero fatalities. It was the heritage of the Cathay Pacific Group and their past safety record also is very well. The passenger often encounter situation is flight delay therefore the punctuality is play more important role. Wonder Air will try to ensure that the flight take off on time to avoid cause inconvenience, and creating a reliable image to customers.
Wonder Air commit provide the low fares no matter how far away therefore they have "Price Guarantee", if the passenger find another airline that is lower than the Wonder Air fare on the same route at a comparable time, the Wonder Air will provide same fares lower 10%, let consumer feels honest and reliable.
Imagery
Brand imagery refers to more abstract aspects of a brand, relating to customer's psychological or social needs (Keller, 2008). No budget airline has a hub at Hong Kong until now, if the Wonder Air becomes the first can creating a unique image in consumer's mind. The fleet are using same livery and logo because unify image also can build the brand awareness. Regarding the personality and values, Wonder Air setting a low fares let customer feels aggressive but it is positive image because the airline satisfies diversity of passengers' travel demand.
Figure 3.1 Customer-Based Brand Equity Pyramid
5. Brand Positioning
Points of Parity (POPs)
Wonder Air is also offering low fares by removing all non-essential services, if the customers want to add additional services need pay the charges, such as meals, baggage charges, seat selection charge and date change. In order to reduce the cost to offer low fares, the booking method is through internet without travel agencies.
Points of Difference (PODs)
LCC offering low fares often sacrifices the seats comfort because they need increase the total number of seat to covering costs. In order to provide quality seat comfort to passenger, Wonder Air will choose increase the number of flight and effectively design seat layouts to avoid sacrifices the seats comfort, hoping every passenger has a nice journey instead of a terrible experience. At the same time, the number of flight increased can let more customers choose their ideal time.
The flight delay is passenger often encounter situation but the schedule changes are however made for many reasons including uncontrolled reasons such as airport runway works or unplanned aircraft maintenance. Therefore, Wonder Air commit 95% on-time performance that same with Cathay, and will inform the passenger if the flight is changed, delayed or cancelled, via SMS, phone call, e-alerts, or voicemail, using the relevant contact details provided in booking.
Wonder Air emphasizes environmentally friendly from cabin inside to outside but they do not lost the principle of low fares. For example, the paperless can reduce cost and make people more convenience because the data can readily available online, as well as increase customer involvement such as self-printing the boarding pass and online booking. The fleet use new model aircraft to improving fuels efficiency.
6. Brand Elements
Brand Name
The name of airline called "Wonder Air", which is constituted by two words. The first word means "wonderful experience" and second word stand for "airline". It explicit express the corporate's philosophy, and hopes every passenger has a wonderful journey starting from purchase the ticket.
The name is simple and easy to pronounce or spell, that would be easily remember and recall from customers' minds. It can also encourage word-of-mouth exposure that helps to build strong memory links (Keller, 2008). The name should be legally protected, internationally and formally registered with legal bodies to avoiding trademark infringement.
Logo
Wonder Air's logo is an abstract design, derived from the brand name first letter of each word that enable customer can linkage the brand name and logo. The different color symbolize flying to five continents, the aims is expanding routes to global no matter how far away. Each color represents different meaning and bring for every passenger like red means passion; yellow means happiness; green means refreshment; blue means security and purple means fun. Logo represents the brand visually and a silent conversation between the company and consumer. Through color, shape and design association logo touch the psyche of the customer.
Consumers may not understand what the abstract logo is intended to represent without any explanation its meaning (Keller, 2008). In the early stages of operation, the logo can be coupled with the brand name let people more easy to recognize and remember the name of airline.
Wonder Air's logo exhibit their own personality, helps creating brand awareness and likability. The logo can be a valuable way to identify who they are, and they are non-verbal, it can be easily adapted over time and transferable to different cultures.
Figure 5.1 Wonder Air's brand logo
Slogan
Slogan is short phrases that convey the descriptive or persuasive information. It is powerful branding devices and help to build brand awareness (Keller, 2008). Slogan should never be longer than seven words while the logo should be clear, clean, attractive and memorable.
The slogan of Wonder Air is "Your Unexpected Journey", which means every passenger trip is also different and do not know will encounter what things. The slogan want to convey messages is Wonder Air will provide wonderful service in the flight journey such as using premium seat let people more comfort because the airline seat always make people feel uncomfortable, even unexpected things like free meals or birthday gifts, the aims is make everyone trip become unique.
7. Brand Marketing Programs
Keller (2008) stated that the marketing activities particularly in product, pricing, and distribution strategies able to build brand equity. Integration these activities can enhance brand awareness, improve the brand image, elicit positive brand response, and increase brand resonance.
Product Strategy
It affects how consumers think about and experience with a brand (Keller, 2008). Wonder Air can focus on product quality and image, such as provide comfort cabin environment, helpfulness of service and punctuality. Besides, Wonder Air's fleet is use new aircrafts, and has a professional and sufficient maintenance experience partner such as HAECO, the company was voted the 2012 Best Airframe Maintenance Repair and Overhaul Provider (MRO), as well as was named a leading independent MRO organization at the 2012 Aviation Week MRO of the Year Awards. It can provide a safety image giving customers confident, those tangible and intangible benefits that can enhance the brand equity.
Pricing Strategy
Price is among the most important brand equity benefits of building a strong brand, and consumer associations of perceived value are often an important factor in purchase decisions (Keller, 2008).
Referencing to Cathay Pacific and Hong Kong Airline the flight on March 1, 2013 to 4 from Hong Kong to Bangkok their price is $1,950 and $1,280 respectively (see figure 7.1 and 7.2), it is not includes tax and fuel charges. Wonder Air is different with existing full-service carriers, and removing all non-essential services to offer low fares, and set the price 50% below between both of them, it should better meet consumer expectations.
Figure 7.1 Cathay Pacific fares from HKG to BKK
Figure 7.2 Hong Kong Airlines fares from HKG to BKK
Channel Strategy
Channel strategy to build brand equity includes designing and managing direct and indirect channels to build brand awareness and improve the brand image (Keller, 2008). Wonder Air is suitable to use direct channel selling through telephone, internet and mobile marketing that can effectively reduce costs, and develop integrated shopping experiences that combine the wide variety channel approach.
Internet and mobile marketing is rapidly growth, even some research shown that the mobile internet should take over desktop internet usage in 2014. With mobile penetration in Hong Kong at 213%, and smartphone penetration rate of 61% is among the second highest in the world. Wonder Air should better use this channel to build up the business and brand, such as mobile check-in, e-ticket, e-boarding pass, e-alerts, seats selection, instant communication, and so forth, let customers feel convenience and make process more easy, as well as helping to reduce cost. Also, it can create an innovative image to customers and increase brand awareness.
Related Topics