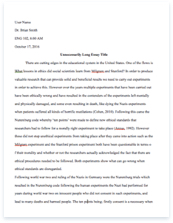 The whole doc is available only for registered users
A limited time offer! Get a custom sample essay written according to your requirements urgent 3h delivery guaranteed
Order Now
The Himalaya Logo: The Himalaya brand has much in common with the mountain range from which it draws its name. For centuries, the Himalayas have been an icon of aspiration and of man's quest to unlock nature's secrets. They represent purity and lofty ideals. The fact that several of our herbs are sourced from this region emphasizes our brand's connection with the Himalayas.
The logo is a visual definition of brand identity. The leaf that forms the crossbar of the letter H represents the company's focus on herbal healthcare. The teal green reflects its closeness to nature, while the orange is evocative of warmth, vibrancy and our commitment to caring. My analysis:
According to me the logo is made perfectly which shows a leaf being made on the alphabet H which defines its closeness to the nature and the colur green is used perfectly which shows the brands affinity with the nature.
Logic behind the brand: The Himalaya brand represents wellness, both internal and topical. It offers a range of head-to-toe healthcare and personal care products spans the entire wellness spectrum, offering gentle, safe and efficacious care.
Each and every product that carries the himalayan logo is backed by the high quality that is Himalaya's hallmark. It promises good health, well-being and a prescription for good living. Our logo symbolizes a promise delivered. My analysis:
The logic behind the brands is acceptable in this case as it is brand which offers that which it promises to offer. First it uses the techniques of ayurveda which is their forte and makes the use of safe,natural products in its manufacturing. Its corporate identity:
SEVENTY-five years ago, the founder of the The Himalaya Drug Company, M. Manal, chanced upon a plant with anti-hypertensive properties and produced a drug from it. Since then, the company has been busy combining the best of modern science and age-old Ayurvedic wisdom to create a wide spectrum of health products. The result is a highly-regarded range of products that is sold in 60 countries across the world.
Incidentally, Ayurveda means "the science of life'' and it is an ancient, holistic system of medication practised in India, Sri Lanka and Nepal. At Himalaya, these age-old secrets are studied, evaluated and validated by a team of more than 40 doctors and scientists who work at a research centre in Bangalore, India. Research on one herb can take up to 12 years before it is marketed.
To ensure the purity of the herbs it uses, Himalaya controls the agricultural process and has a dedicated database of herb suppliers, a nursery and an agrotech division which supplies the "raw materials''.
Because Ayurveda is a fully developed system of medicine that includes branches of study like anatomy, physiology and pathology, as well as specialties like paediatrics, obstetrics and gynaecology, psychiatry and surgery, Himalaya has been able to develop an extensive range of products which includes supplements for men, women and children; a personal care range which includes skincare, body-care and hair care products as well as a range of pure herbs for general well-being.
The Himalaya Drug Company keeps strict control over its herb farms to ensure that its raw materials are of the highest quality. A new baby care range will soon be available in Malaysia.
Among the big sellers in the pharmaceutical range are a herbal antibiotic and a cough syrup. Its most sought after product for the liver has been a top-seller since it was introduced in 1955.
The pure herb range includes over 20 products for general well-being, and these include Brahmi which is said to improve alertness, Karela to regulate metabolism, Yasthi-Madhu for gastric comfort, Neem which alleviates skin problems and Lasuna for cholesterol protection.
The skin and body care range includes face creams, shampoos, hair oil, face packs and unbleached toothpaste. The Himalaya Revitalizing Night Cream won an award for Best Night Cream in the Woman's Health and Fitness magazine awards in the United States last year.
These products are sold in bright and breezy stores both in Malaysia and elsewhere, and the concept the brand projects through its outlets is "a one-stop shop for the whole family''.
My analysis:
According to me the brand Himalaya has achieved success but it can evolve as a brand even better if it focus more on marketing and advertising itself amongst the target audience. It can also seek to innovately advertise to a different category of target audience.
The brands evolution in India:
The Beginnings . . . making of an Indian multinational
The Himalaya Drug Company was founded in 1930 by Mr. M. Manal with a clear vision to bring Ayurveda to society in a contemporary form and to unravel the mystery behind the 5,000 year old system of medicine. This included referring to ancient ayurvedic texts, selecting indigenous herbs and subjecting the formulations to modern pharmacological, toxicological and safety tests to create new drugs and therapies.
Eighty one years ago, on a visit to Burma, Mr. Manal saw restless elephants being fed with a root to pacify them. The plant from which this was taken is Rauwolfia serpentina. Fascinated by the plant's effect on elephants, he had it scientifically evaluated. After extensive research, Serpinaâ, the world's first anti-hypertensive drug, was launched in 1934.
The legacy of researching nature forms the foundation of Himalaya's operations. Himalaya has pioneered the use of modern science to rediscover and validate ayurveda's secrets. Cutting edge technology is employed to create pharmaceutical-grade ayurvedic products. As a confirmation that Himalaya is dedicated to providing the highest quality and consistency in
herbal care, the Company was awarded an ISO 9001:2000 certification in 2003.
Since its inception, the company has focused on developing safe, natural and innovative remedies that will help people lead richer, healthier lives. Today, Himalaya products have been endorsed by 300,000 doctors around the globe and consumers in 89 countries rely on Himalaya for their health and personal care needs.
Starting off operations in Dehradun way back in the 1930s, the company later spread its wings to Mumbai and across the country. In 1975, the company set up an advanced manufacturing facility in Makali, Bangalore, India. In 1991, the company relocated its R&D facility to Bangalore. Himalaya Global Holdings Ltd. (HGH) is the global headquarters of all Himalaya subsidiaries. Every year, 200 million Himalaya products enter the homes of consumers around the world. With a range of over 300 healthcare and personal care products including brands like Liv.52, Cystone, and Bonnisan, we touch the lives of millions of customers worldwide, giving them products that help them lead healthier, enriched lives.
Himalaya's story began way back in 1930. A curious young man riding through the forests of Burma saw restless elephants being fed the root of a plant, Rauwolfia serpentina, which helped pacify them. Fascinated by the plant's effect on elephants, this young man, Mr. M. Manal, the founder of Himalaya, wanted to scientifically test the herb's properties. With no money and only a pocketful of dreams, he pawned his mother's jewelry to buy a hand-operated tableting machine. The years that followed were a time of endurance and a test of the young man's patience, strength and passion. He spent his days learning about herbs from neighborhood healers and his nights working on the machine to make a few hundred tablets. His vision was to 'bring the traditional Indian science of Ayurveda to society in a contemporary form'.
In a time when herbal products were regarded with scepticism, our founder's belief in the healing power of herbs was unwavering. He felt that if people were offered safe and effective herbal medicines, they would come to accept them as part of their healthcare routine. He believed that herbal medicines could and should be evaluated on the same quality and efficacy parameters as conventional medicine. This was possible through empirical research. Once scientific research proved that herbal products worked, even doctors could be won over. This was a big dream with big challenges. But he persevered on despite the obstacles.
After four years of researching the herb Rauwolfia serpentina, Serpina®, the world's first natural antihypertensive drug was launched in 1934.
The discovery set the future course for Himalaya. It taught us the value of scientific research. It also taught us the importance of patience, passion and perseverance. We have since focused on converting Ayurveda's herbal tradition into a range of proprietary formulations dedicated to healthy living and longevity.
With a history spanning eight decades in the area of herbal research, Himalaya shares a close relationship with nature. We are in the business of not only promoting good health but also safeguarding the health of our planet. Ever since our inception, we have taken great care to protect biodiversity, collect herbs in a sustainable way and promote good agricultural practices.
In 1955, Himalaya introduced Liv. 52, a liver formulation that ensures optimum liver function. The product soon became our flagship brand anda top selling herbal medicine. Other brands soon followed including Cystone, Bonnisan and Rumalaya forte, products that went on to become household names.
In 1999, Himalaya entered the personal care segment under the brand name 'Ayurvedic Concepts'. This was unchartered territory which brought with it new challenges and new opportunities for learning. People around the world were waking up to the benefits of herbal and natural products for their personal care needs. Himalaya had close to seven decades of research experience in herbal medicine and this legacy had helped us understand the world of herbs. The prospect of entering the personal care space was therefore exciting. We wanted to give customers herbal personal care products that were mild, gentle, hard-working and steeped in science! Our guiding philosophy was to develop a range of personal care products rooted in Ayurveda and backed by research, a mainstay of the Himalaya brand. By remaining true to our research ethic, we built credibility for our range of herbal personal care products and gained the trust of our customers. A year later, we expanded our portfolio to include animal health products with the objective of caring for the health and well-being of animals.
With our expanding range of products and growth in international markets, Himalaya underwent a rebranding where the entire range was brought under a single umbrella- Himalaya Herbal Healthcare. With the present portfolio of pharmaceuticals, personal care, baby care, well-being and animal health products, Himalaya has evolved into a 'head-to-heel' herbal wellness company.
After close to 80 years, we remain committed to enriching the lives of people who use our products. Himalaya's therapeutic products have brought relief to people suffering from ailments like liver disorders, diabetes to kidney stones and joint disabilities. Our personal care range captures the best in nature and science, giving our customers products that are gentle, effective and safe for long-term use. Our vision is to offer wellness in every home and for the whole family through our herbal healthcare and personal care products.
Today, the Himalaya brand is synonymous with safe and efficacious herbal products. Starting off operations in Dehradun way back in the 1930s, the company later spread its wings to Mumbai and across the country. In 1975, the company set up an advanced manufacturing facility in Makali, Bangalore, India. In 1991, the company relocated its R&D facility to Bangalore.
It operates in over 89 countries, our products are prescribed by 400,000 doctors worldwide, and millions of customers trust us for their health and personal care needs. Himalaya Global Holdings Ltd. (HGH) is the global headquarters of all Himalaya subsidiaries.
As the world becomes increasingly interested in homeopathic and traditional
methods of medicinal care, ayurvedic practitioners have a chance to cash in on India's traditional medicine derived from the Vedas.
The nineties saw a wave of health consciousness sweep across India as more and more people stopped taking health for granted and started focusing seriously on a combination of exercise and medication. This increased health awareness combined with media reports of harmful side effects of drugs nudged consumers in the direction of ayurvedic and homeopathic medicines, which are supposedly free of side effects. The liberalization of India and the influx of foreign brands and cultures seem to have triggered a growing sense of national pride. One of the results is that many Indians embrace ayurveda as a traditional cure to modern day ailments.
The brand owners at Himalaya Drugs realized the great strength in ayurvedic research and jumped at the opportunity to cash in on a large and growing market for healthcare products. In 1999 Himalaya launched a range of offerings under the brand Ayurvedic Concepts. The brand targeted the modern Indian customer who was willing to pay a premium for good medicine as well as those who believed in ayurveda but were not inclined to go to a traditional ayurveda clinic.
The hip and happening granny concept:The brand name Ayurvedic Concepts left no doubts as to the brand's leanings while at the same time provided a contemporary touch. The advertising was highly noticeable and memorable in a category that was rarely if ever seen on television before. Ads appeared featuring an old lady who knew the cool things of life like music groups and tackling boyfriend problems but also knew the age-old solutions to common health problems. "Dadima" (Granny) was equally comfortable with laptop computers and air travel as with dandruff and acne removal remedies.
The concept of a granny as brand ambassador may seem odd, but it was appropriate for an Indian market in this category. Elders in Indian families are seen as a source of advice on how to get rid of small sicknesses like cold, cough and stomachache through household remedies — many of which are based on ayurveda. Therefore consumers could easily relate to Dadima as a reliable source of information.
Characterizing her as up to date on culture and lifestyles allowed her to combine the concept of modernity and ayurveda together. The advertising showed that the brand had safe remedies for current problems, and importantly, it depicted the modern side of the brand by making Dadima cool.
In an interesting move, the brand opened showrooms that exclusively sold Ayurvedic Concepts products. Critics felt that these showrooms would not generate enough sales to sustain the costs especially at first when the product range was far more limited than it is today.
The retail outlets were a strong reflection of the brand's vision, and helped build recall value. This direct to consumer route (as opposed to doctor prescribed distribution), meant that the brand managers needed to educate consumers directly on the different aspects of ayurveda. However initially many of the salespeople seemed to lack the required education to instruct customers.
But while the brand lost some opportunity on the customer front it was doing very well with distribution. The willingness of pharmacists to stock the brand helped promote credibility and raise visibility.
In 2001 the company decided to integrate all of its brands under the same brand name — Himalaya Herbal Healthcare. The objective was apparently to keep the corporate and product brands in line with each other, revamp the image and create a strong global identity. The name change was well implemented but the brand name does not seem to have achieved the same recall as Ayurvedic Concepts.
Although the company helped bring ayurvedic medicines to mainstream consumers, it has done far too little to expand the market or behave like a leader since. After 70 years of research the brand has enormous competence in the field of ayurveda — probably more so than any other company in the world. This competence is an invaluable asset in launching new products or creating an edge over competition. However, when someone buys Himalaya, in his mind, he is buying ayurveda and not much more. This was an agreeable state of affairs when Himalaya was the only large ayurvedic player on the market, but today with more entrants in the market, the consumer has little reason to prefer Himalaya.
The brand owners should do more to promote the extensive R&D facilities and vast knowledge base developed over the years. This would enhance the brand's credibility of ayurveda as a scientifically researched school of medicine. Consumers then would not only have a good reason to prefer ayurveda over other medicine forms but would also have a reason to choose Himalaya over other ayurveda brands.
The brand very subtly tried to convey its expertise in its advertising but the impact does not seem to have been very strong. Hopefully Himalaya will choose to use its knowledge base to strengthen the customer brand relationship and build a leadership stance over time. What's more, Himalaya could do more to develop relationships with customers and try to cross sell different brands.
The ayurveda market is poised to grow rapidly in India with more and more people enthusiastically supporting this stream of medicine and extolling its virtues. Whoever grabs the market will benefit most and quickly lead the category. It's time Himalaya took its name seriously, thought big and lived up to its unfulfilled promise. Growing pills on a plant: Why Himalaya Drugs' strange formula works TV Mahalingam, ET Bureau Apr 8, 2012, 11.30AM IST
All Philipe Haydon ever wanted to be was a rock 'n' roll guitar player. For 30 years, he has been strumming away, working on his riffs. On the occasional weekend, he is the lead guitarist for the Bangalore-based blues-rock band, Ministry of Blues. That's his night job, an interesting one.
His day job is a study in contrast. Haydon heads the pharmaceutical business of The Himalaya Drug Company, the makers of Liv.52 tablets. Sounds humdrum, right? Not exactly, Himalaya is an unusual company.
For instance, even though the company makes ayurvedic drugs, it promotes these drugs through the allopathic doctors' network. Unlike a Ranbaxy which advertises its Revital pills on television, Himalaya doesn't. Instead, it uses its medical representative network to influence allopathic doctors to prescribe its herbal formulations.
Or take the case of the bestselling Liv.52. Introduced 57 years ago, it continues to sell over 1.8 billion pills every year across the world. How does that happen? To understand that and why Himalaya does what it does, it's important to understand the transition this closely held company is going through.
Part FMCG, Part Pharma:
Ravi Prasad, executive chairman, gets philosophical when you ask him about why the company has never listed or sought private equity (PE) funding. "I think the corporate world has produced its own share of ills. Back in the snail-mail days, who would care about quarterly numbers? If you do your best, you will be as important two years down the line as you are today," says Prasad, adding that the company has been swamped with offers for PE placements and to go public in the past few years.
It's an answer and attitude that Dalal Street finds hard to stomach. A health-care analyst who ET on Sunday spoke to cribbed about Himalaya's "lack of ambition". But such criticism misses the point.
Since 1999, Himalaya has gone about transforming itself from being a just "the Liv.52 company" to one selling everything from herbal drugs to face washes, in 82 countries. More important, it has done something most Indian family-owned businesses loathe doing: let professionals manage the company. Since 2010, Prasad, who joined the company 21 years ago, has been running the show as executive chairman.
And Himalaya has gone about its business quietly, away from the public glare,
thanks to its privately held status. Today, Prasad sees two 'companies' and not divisions within the Rs 1,200-crore Himalaya: the pharmaceutical business and the 'FMCG' business, both have evolved rapidly in the past five years.
Ayurvedic Gripes
For a 5,000-year-old science, ayurveda faces some daunting challenges. "There is the problem of standardisation. There is a problem of perception about heavy metal quantities," says Ruth D'Souza, executive director, Interlink Marketing Consultancy, a pharma advisory firm. Also, as allopathic cures gained popularity, ayurveda came to be seen as a primitive science by urban consumers.
"People are more willing to try nutritional supplements and wellness solutions that ayurveda offers. For more chronic conditions and curatives, they tend to turn to allopathy," says Charu Sehgal, senior director, Deloitte Touche Tohmatsu India, an accounting services firm, explaining why categories like Chawanprash are big sellers.
Himalaya has tried to address this in two ways. Besides its battery of medical representatives, it has taken the lead in adopting the high standards of manufacturing and sourcing that allopathic drug manufacturers are mandated to take.
Since 2007, Himalaya has stepped on the gas on these initiatives. It was traditionally perceived as a one-division company with some great liver formulations but the rest was largely "softer products", most of which were pitched at general physicians, says Haydon.
Divisions, Revisions
"We decided to change the doctors' mindset that Himalaya is just a soft therapeutic company. We wanted to tell them that we have specialised products for surgeons, ENTs, gynaecologists, paediatricians," says Haydon.
He set himself a target of kick-starting 14 strategic business units (SBUs) within the pharma business, which would pitch products to the specialists. For instance, one SBU, internally named Zeal, promotes gastro products like Liv.52, Gasex and Himcocid to gastroenterologists. "Today, we have nine such SBUs," says Haydon.
Himalaya is also sinking its roots deeper into the allopathic doctors' network. One division with 160 medical representatives focuses on building awareness about Himalaya's products in medical colleges, especially medical students. Industry watchers also credit Himalaya with constantly bringing out research on ayurvedic products in allopathic journals. Himalaya is also sinking its roots deeper into the allopathic doctors' network. One division with 160 medical representatives focuses on building awareness about Himalaya's products in medical colleges, especially medical students. Industry watchers also credit Himalaya with constantly bringing out research on ayurvedic products in allopathic journals.
Thanks to these initiatives, Himalaya taps over four lakh doctors globally, doubling its reach from 2007. Himalaya also sells twice the number of pharma brands (about 70 now) since 2007, says Haydon.
Shampoos & Face Wash
Himalaya's FMCG journey has had its share of missteps. It started off ambitiously at the turn of the century with a new brand called 'ayurvedic concepts'. But with the strong brand recall of the core brand Himalaya, it switched back to a product line called Himalaya Herbals. Himalaya then lost its way for a while, spending big advertising bucks on categories like 'throat drops' and Chawanprash, signing on Zaheer Khan and Yuvraj Singh as brand ambassadors for the latter.
In 2003, Himalaya went the retail way but overdid it. By 2007, Himalaya had over 150 exclusive retail stores across the country (including places like Hubli and Aurangabad) and its product portfolio had doubled.
"We learnt a lot of things from those mistakes," says Saket Gore, CEO, consumer products, who joined Himalaya in 2007 after working in companies like HLL and Airtel. Around that time, the company decided to streamline its consumer-care businesses. It shut down unprofitable stores and crimped down the number of products it advertised.
"In advertising, we decided to focus on face washes as a category because we had a unique proposition with our neem face wash," explains Gore. "We also focused on sampling. In the past few years, we have spent as much on sampling as we have on advertising," says Gore. In the past five years, Himalaya's consumer-care business has grown five times and accounts for almost 40% of domestic revenues. In the face-wash category, it commands a 17% market share, only HUL is ahead.
But how does Himalaya plan to compete with behemoths like HUL and P&G, with their massive ad spends? Gore admits that ad budgets are a constraint. However, Himalaya is pushing specific categories like face wash and herbal anti-dandruff shampoos through channels like chemists and modern retail.
What's in the offing? A push into smaller centres, entry into new product categories like herbal hair colour and perhaps the launch of a brand which can command "premium pricing", says Gore. Prasad says the consumer business may end up contributing more than the pharma business in three years.
Afghanistan to America
Himalaya has been selling Liv.52 in Russia since 1993 but in the last decade or so it has been expanding its international operations. Today, it sells an organic line of body-care products in US retail chains like Whole Foods and Vitamin Shoppe.
Its personal care and pharma products are sold in over 25,000 outlets in Russia and stocked in the hypermarkets of Dubai. Overall, Himalaya's products are sold in 82 countries and international operations account for about 36.5% of overall revenues.
So, what does the future hold for Himalaya? Its bestselling drug Liv.52 continues to do well. Even though hepatitis A is no longer an epidemic, Liv.52 sales are driven by another lesser known fact: alcoholics tend to pop a pill after a few drinks, and that's a market that's not going away anywhere soon.
Himalaya also believes that a couple of its recent launches like Bresol (2010), a chronic respiratory allergic cure and Liv.52 HB (2011), a Hepatitis B cure, have potential to be blockbusters. The former has already clocked sales of `8 crore in the first year of its launch. Himalaya is also working on an anti-ageing product line, targeted at the developed markets like the US and Europe.
Himalaya pioneered products like its hand sanitiser PureHands (2003) and PartySmart (2005), a pill that mitigates hangover after-effects. Some of these products haven't been blockbusters, something that doesn't rack Prasad. "If a product makes money in three years, we are fine. If it doesn't…it's not always a return-on-investment-centric approach at Himalaya," says Prasad. Makes sense, this is a company with a rock 'n' roll guitarist telling med reps what to do.
My analysis:
According to me it is rather very noteworthy of the brand to have achieved such success on a global scale but it lacks to a certain extent in becoming the market leader in all the categories of products that it offers.
The brand Himalayas various ad campaigns:
1)Toothpaste ad :
The USP of Himalaya Complete Care Toothpaste is that the product has rich natural antioxidants that not only kill germs but also neutralise toxins left behind by germs in the mouth, leading to healthy gums and strong teeth.
The plot of the new commercial is a charming exchange between a child and her
mother about what the child learnt in school that day. It hinges around how a child's curiosity often baffles adults and makes them think and re-examine what they are doing.
The story is set in a real-life like situation. A mother is putting away groceries from her shopping bag and a child who has just returned from school, is telling her mother about what she learnt that day. The interesting exchange between the mother and the child forms the cornerstone of the plot. Rajesh Krishnamurthy, Business Head, Himalaya Healthcare, said, "We wanted the agency to move away from stereotypical ways of selling toothpastes in the market. We had a unique proposition and we wanted to communicate our USP in a novel manner, to gain consumer attention. Our brief to the agency was to break the norms and tell the rather hard-working Antioxidant story in a captivating manner."
Shenaz Bapooji, Head of Office, Soho Square, said, "We had a lot to achieve from this ad. Communicate to consumers that Himalaya has launched new toothpaste with a differentiated positioning; that it is an antioxidant toothpaste; that antioxidants do more than just kill germs; and tell that story in a clutter-breaking manner since most toothpaste ads are boring and very typical."
Bapooji added, "The 'Aunty' oxidant idea we cracked, was an instant hit amongst all at the agency and client end, as it was sharp and helped showcase the superiority of the product and yet, managed to tell the story in a compelling way. We are extremely excited about this idea as it challenges 'formatted' toothpaste advertising and gets the consumer to think." The new commercial takes the conversation away from the typical dentist commercials to a more identifiable plot where a mother is catching up with her child on what she learnt in school that day. The ad is refreshing, devoid of dentists, brand ambassadors or waves flowing out of a person's mouth that is so common to the category. 2) ad no 2:Himalaya herbals face wash commercial
The TVC, conceptualised by Meridian (Soho Square), livens up the 'Try
Himalaya First' story. The Himalaya Drug Company, India's leading herbal health and personal care company, has released its latest television commercial for its brand 'Purifying Neem Face Wash'. The TVC has been conceptualised by Meridian (now renamed Soho Square), and the film has been shot by Code Red Films.
The advertisement shows the all-too-real frustration girls face when trying to get rid of skin trouble. The story is told in a light-hearted manner. The young girl in the TVC chooses bizarre props like sunglasses the size of a spaceship to gigantic earrings in a quest to conceal her skin problems. Nothing works and the girl is left feeling miserable! In the end, her friend steps-in to give her useful advice: "Try Himalaya's Purifying Neem Face Wash". The final shot shows the girl with clear skin, looking confident, and enjoying admiring glances from a young boy.
The TVC follows a similar narrative to the earlier, much-loved commercial for Purifying Neem Face Wash, which showed a young girl dealing with her skin troubles by locking herself in her room, wearing a funny hat and experimenting with home remedies! This time around, the treatment of the ad is very different — it looks fresh, modern, chic and speaks to the discerning consumer.
Rajesh K, Business Head — Consumer Products Division, The Himalaya Drug Company, said, "When we spoke to a group of young women to understand what they described as 'beautiful', the common answer was 'good, healthy skin' and one of their biggest concerns was skin trouble. While the new TVC dramatizes the different things a girl does to mask her skin problems, the emotions she experiences are very real. The ad highlights this problem in an amusing way and then introduces Himalaya's Purifying Neem Face Wash as the ideal solution for skin troubles." "Our product helps address skin problems and gives you clear and healthy skin. This is communicated through the ad in a compelling way. The underlying message is 'Try Himalaya First' because the product delivers on its promise. By choosing the right product the first time around, you save yourself a lot of unnecessary worry," added Rajesh.
Shenaz Bapooji, Head, Meridian Communications (now called Soho Square), said, "The earlier Purifying Neem Face Wash commercial was a hit because of the honesty in storytelling. It was quirky and endearing, at the same time it brought out the product message clearly. It worked well for the brand. We wanted to retain that warmth of the original story but also liven it up for the young, discerning audience of today." 3)Himalaya neem and turmeric soap ad: which talks about a lady who is perspiring all day working in office who is using an ordinary soap which doesn't suit her and fails to keep her fresh all day .then the product Himalaya neem and turmeric soap gets introduced to her and she uses it which keeps her fresh all day long.
A 'Hip & Happening' Granny!An ad campaign which took birth in 1999 : In 1999, the leading Indian herbal health care company, Himalaya Drug Company (HDC) launched an advertisement campaign for its range of personal care products branded 'Ayurvedic Concepts.' The Rs 120 million1 campaign was extensively covered by the electronic and print media. The television commercials (TVCs) for the brand featured an unusual brand ambassador. Indians, who were used to advertisements featuring celebrities from the world of movies/sports, and young, good-looking models, watched in amusement an old, 'grandmotherly' lady promoting the brand.
Not just that, the brand ambassador referred to as 'Dadima' (a Hindi language term for grandmother) be broke the stereotype image associated with grandmothers (and people of that age group) in the country. Unlike the typical grandmothers, she was aware of the latest trends and happenings in the world around her.
Moreover, she conveyed her knowledge of age-old health tips and HDC's products in fluent English and was thus, successful in presenting a contemporary image of Ayurveda (Refer Exhibit I for a note on Ayurveda and Exhibit II for the TVC).
HDC claimed that the advertisements managed to establish the credibility of 'Dadima', and Ayurvedic Concepts, in general. Not only did it promote Ayurveda, as a science but was able to build a huge amount of recall for
Ayurvedic Concepts.
In the next two years, Ayurvedic Concepts became reasonably successful, and its visibility increased considerably. 1)Brand name awareness: The brand name awareness refers to the level of awareness a brand has for the consumers and how aware are the consumers about the brand. For the brand Himalaya the people are aware about the brand to a certain extent they are aware but do not have detailed knowledge about the various product range Himalaya has to offer. 2)Brand Loyality:
Brand Loyality gives the brand a competitive advantage over other brands. In case of Himalaya the people those who are regular users of its product are loyal to the brand but these consumers may switch their loyality if other products offer them an even better prospects.
Brand's perceived quality:
The perceived quality of the brand Himalaya is such that the target audience looks at the brand as a natural brand and a trusthworthy brand.the reasons for the perceiving the brand as an natural brand are due to the approaches taken by it: 1)Branding Ayurveda:
According to the marketing research conducted by HDC, most consumers perceived Ayurveda as an age-old branch of medicine, which was revered but not accepted as being reliable for treating ailments. Thus, the two major tasks for HDC in India were to establish an image for itself and promote the message that Ayurveda was as modern and vibrant a science as any other.
HDC realized that it needed a campaign, which would be able to destroy the commonly accepted notion of Ayurveda as something developed by 'sadhus' (Hindi-language term for saints). A three-pronged strategy was adopted by HDC for presenting Ayurveda as a contemporary form of medicine.
Related Topics