Brand Audit Titan Watches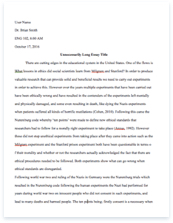 The whole doc is available only for registered users
Pages: 6
Word count: 1402
Category: Brand
A limited time offer! Get a custom sample essay written according to your requirements urgent 3h delivery guaranteed
Order Now
With presence in over 4 continents and 40 countries,$ 1.46 billion company, Titan is the World's fifth largest and India's largest wrist watch manufacturer. The company has grown to develop and offer Titan, Octane, Regalia, Fastrack, Nebula, Raga Xylys brands in the wrist watch market and has extended to jewellery and accessories market through the brand Tanishq in 1995 and more recently has entered into eye wear by launching eye gear sunglasses and prescription sunglasses. As market leaders with over 60% market share in domestic organized watch markets, Titan has recently claimed to have manufactured the world's slimmest watch – Titan Edge through devotion to extensive R&D activities.
Titan had set up its first plant for the manufacture of analog electronic watches in the state industries promotion corporation of Tamil Nadu at Hosur in the year 1984 and went on to get into an collaboration agreement with France Ebauches for technical documentation and assistance in procurement of equipment and materials. In the year 1991 a joint venture Company along with Economic Development Council of Goa, Daman & Diu Ltd., in the name of Titan Time Products, Ltd., was set up at Goa, for the manufacture of Electronic Circuit Blocks. The name of the Company was changed from Titan Watches, Ltd. to Titan Industries Ltd. in the year 1993, in view of the fact that the Company's products consisted of not only watches but also jewellery. Since then the company has consistently captured new markets and thrown out many existing players to capture market leadership in the domestic market and markets abroad.
Product Related Attributes
Some key unique features of Titan are:
1.Distinct watches in Gold and Leather.
2.Stylish watches in Gold and Precious metals.
3.Contemporary watches in stainless steel to withstand rigors of daily life.
4.Casual watches for youngsters and for outdoor use.
5.Jewellery watches in 18 carat Gold, studded with Gems and coloured stones.
6.Use of plastic dials for bold and contemporary design.
Brand portfolio
Some of the most notable brands in the TITAN's portfolio are:
Titan Edge – World's slimmest watch (at 3.45mm) that epitomizes the philosophy 'less is more'. Titan Raga – a feminine and opulent accessory for today's affluent woman Nebula – watches crafted with solid 18k gold and precious stones Sonata – India's largest selling watch brand to suite the common man's wallet Xylys – a Swiss-made, impeccably designed watch for the connoisseur and new age achiever Fastrack – watches created to accessories the trendy youth of today
The watch division also boasts of collections such as Automatic, Heritage, Nebula, Orion, Raga, Zoop and series like Aviator, Octane and WWF. Brand Exploratory
Customer Knowledge
TITAN has revolutionized the watch market by making quartz its watch and is the unquestioned leader in the segment. Many consumers' brand associations for TITAN were "simple and stylish", "Elegant", "High Quality". The mental map is given below for the TITAN watches.
Sources of Brand Equity
The brand name "TITAN" is classical and is based on Greek mythology.
Brand Name
Tagline: BE MORE. WHAT'S YOUR STYLE
Logo:
The pervasive blue-coloured Tata logo which was planned by the Wolff Olins consultancy was given a modification to make it more Greek like , curbing the circle around to make a base and giving it black and grey colour amalgamations and so the TITAN logo was born. The logo represents indefiniteness.
Brand Meaning: Titan personifies anything of size, strength, or achievement.
Memorability: The name is very easy to recall and recognize
Likeability: The brand name is fundamentally expressive and cogent.
Transferable: The name Titan means achievement and anybody wearing a Titan is an achiever is what is communicated. It can easily be applied across all product categories and geographies.
Legal Protection: The brand name is legally protected in watches.
Slogan: "BE MORE"
Titan was launched in 1987 when watches were seldom stylish and catered to the basic need of knowing the time. TITAN brought in the style concept and gradually built its brand equity.
Jingle: Mozart's Fifth Symphony
Titan has a typical signature tune taken from Mozart's fifth symphony. TITAN pioneered the concept of gifting watches and with the signature tune the watches caught the attention of many.
Ambassadors:
Aamir khan is the brand ambassador for TITAN
Mahendra Sing Dhoni is the brand ambassador for SONATA. Rani Mukherjee is the brand ambassador for Raga
Also Titan releases lot of advertising during festivals.
By being associated with Amir Khan, M.S. Dhoni, Rani Mukherjee it has clearly communicated that this watch is the choice of Leaders.
CBBE Model for Titan Watches
In the CBBE model, Titan is undoubtedly in the Resonance stage. People used Titan watches over time and they seem quite satisfied and happy with their experience, which explains the repeat purchases. Titan as a brand is extremely strong and also has delivered its promise over the years. So, there is a sense of satisfaction/accomplishment when the product is used, which in turn means Titan has connected extremely well with its target audience through all its brands. Customers feel attached to Titan watches and hence exhibit great loyalty towards it. Recommendations
Statistical analysis suggested that Brand attitude parameters such as Attractiveness, Desire, and Superiority are in significant factors for brand TITAN. This may be because of lot attractive and better models available (according to consumer perception) due stiff competitive branding by other Watch makers such as TIMEX, SWATCH & CITIZEN etc.
TITAN needs to reposition the branding activities by projecting "Superior" and "Desire" as new brand elements. Particularly Male community has to be targeted for these elements. Statistical analysis also suggests that the consumer perception on TITAN BRAND products is not significant when it comes to the product attribute "Exceptional". This shows the brand uniqueness is deteriorating for TITAN brand. TITAN must redesign branding strategy to reposition their products as unique to sustain the brand equity.
Again as we have statistical evidence to prove that geography has played a significant role in contributing to the awareness of the brand, we can identify the geographical areas that are weak in awareness and as India is an emerging market the volumes that can be generated by mere increase in brand awareness in certain targeted areas can bring sales volume to the business. Also by knowing where exactly the brand awareness is high, the company can afford to cut down upon its marketing expenses in those segments. As gender affects the brand attitude, the brand can be made to cater to women by stressing on attributes like likeability quality and desire. Also with the luxury of the jewellery subdivisions like Tanishq, titan can leverage the jewellery division's brand names and collaborate with the watch division and come up with integrated high end watches that can cater to high end women customers and thereby increase profitability. With the advent of Chinese, Japanese and Korean products in the domestic watch markets, a lot of duplicate watches have been manufactured and sold at low cost. This phenomenon of duplicate watches might seriously affect the revenues of TITAN. So company can introduce holograms or RFIDs etc. and preserve and prevent their loyal customers and potential customers from getting beguiled by the watch vendors.
Titan can exploit the rich cultural diversities of the domestic market and can address the cultural needs of its customers by integrating its range of products/offerings specific to cultures/festivals etc. A number of new variants can be introduced keeping in mind the cultural needs of the customers and its range can be channelized to create a cultural identity for the customers. The company can have tie-ups with schools and colleges across the country and can increase its market penetration by recommending the educational institutions to offer their products to the new students. Also the company must try to understand the emerging consumer needs in the young generation and try to be updated and also some disruptive technological innovation like having a radio tuner card in a watch, health monitor incorporated in a watch, having a speedometer, digital camera etc. to stay abreast with the competition and maintain and grow market share.
Titan can extend into new markets like wallets, handbags, clothes etc. before any of its competitors in this product category would enter and thereby increase its brand equity and develop long term relationships with its customers.
Related Topics