The Bonesetter's Daughter by Amy Tan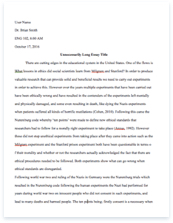 The whole doc is available only for registered users
Pages: 5
Word count: 1225
Category: Amy Tan
A limited time offer! Get a custom sample essay written according to your requirements urgent 3h delivery guaranteed
Order Now
1. The main characters in The Bonesetter's Daughter are Ruth LuYi Young, LuLing Liu Young, "Precious Auntie" or Liu Xin Gu, GaoLing Young, and Art Kamen. The book's settings include San Francisco, California, in the years 1998 and 1999, Immortal Heart, China, from 1916 to 1938, and Hong Kong, China, in 1939.
2. The novel's conflicts include man vs. man and man vs. himself. One conflict is between Ruth and her mother LuLing. Ruth, who is born in the United States, struggles to understand her mother and her mother's actions toward her. In Ruth's childhood, Ruth's mother, who grows up in China, often goes into fits of rages, threatens to commit suicide, and is very harsh on Ruth.
As LuLing grows older, her memory falters and she is diagnosed with Alzheimer's disease. In a trip to the doctor, Luling tells the doctor she was born in 1916 instead of 1921, as Ruth believes. Ruth tries to distinguish truth from fiction by translating a manuscript written by LuLing that describes her life in China. Another conflict, which is internal, involves Luling. Luling deals with her guilt of being ashamed of her mother, "Precious Auntie", and not knowing that "Precious Auntie" was her real mother until her death. LuLing is the illegitimate daughter of "Precious Auntie" because "Precious Auntie's" lover was killed on her wedding day. "Precious Auntie" then acts as the nursemaid of LuLing and LuLing's aunt is named as her mother.
Throughout the novel, Luling tries to talk to the ghost of her mother and all her actions stem from what she thinks "Precious Auntie's" ghost would allow her to do. An additional conflict in the novel resides between Ruth and her boyfriend, Art. Ruth has lived with Art for ten years, but is fearful that she is drifting away from him because of her increased attention to her ailing mother. Ruth notices more problems between her and Art, as she describes, "Since the Full Moon Festival dinner, she had become more aware of the ways she and Art failed to be a family." She notices that in her separation from Art, she feels that she does not need him and feels more like herself.
3. The character, "Precious Auntie" is the grandmother of Ruth and the mother of LuLing. LuLing recognizes her as "Precious Auntie" but LuLing's sister, GaoLing, discovers her real name, Liu Xin Gu. Liu Xin is born into a family of bonesetters. She learns how to set bones and cure illnesses from her father, as her "mother and older brothers died of an intestine-draining disease." Liu Xin's father spoils her, teaching her to read and write. The other residents of her town thinks of her as unusual and unladylike because of her intelligence, curiosity, and independence. Not many men want to marry her because of her qualities, even though she is beautiful.
Although she is different from other girls in her village, two men did offer her proposals. One is Chang the coffin maker, who Liu Xin describes, "The man's a brute, I'd rather eat worms that be his wife." The other is Baby Uncle, a handsome and caring man Liu Xin falls in love with. She is to marry Baby Uncle, but because she refuses Chang's offer, Chang kills Ruth's soon-to-be-husband and her father. This prompts her into attempting suicide by swallowing a pot of boiling black resin.
However, she heals from this incident, although losing her ability to speak. Liu Xin gives birth to her daughter, LuLing, and although she is filled with grief for her husband and father, she loves LuLing with her all her heart and does not try to kill herself again to be with and take care of LuLing. As LuLing grows older, Liu Xin takes care of her as her nursemaid. LuLing grows to love her "Precious Auntie" but also grows to be ashamed of her because of her inability to talk and her gruesome scars marring her face from the incident years ago. When LuLing turns 14, however, she is to be wed to one of Chang's sons, but her mother strictly forbids this to happen. When LuLing refuses to break off the marriage, Liu Xin finally does kill herself to become a ghost to prevent the marriage.
4. The main character, Ruth Young, is an Asian-American woman living in California. She lives with her boyfriend Art and Art's two daughters from his first marriage. Ruth has many qualities of her mother, LuLing, such as being curious, independent, and stubborn. Ruth at first does not understand her mother and does not know why her mother is always talking of "Precious Auntie" and why her mother tries to communicate with "Precious Auntie's" ghost. She is at times distant with her mother, even though they are mother and daughter. Ruth also does not appear to appreciate her heritage and is embarrassed by her mother very often.
However, as LuLing grows older and grows ill, Ruth learns that she needs to try and understand her mother and find out her mother's past before her memory is completely gone. She does this by translating a manuscript that her mother has written down for herself and for Ruth. In this manuscript is a detailed account of LuLing's life, in which she goes through horrible ordeals of losing two husbands and her real mother, "Precious Auntie." Ruth finally understands why LuLing is so obsessed with this "Precious Auntie" and can finally be appreciate of her culture and heritage. Ruth also repairs her relationship with Art, which she discovers has "severe problems".
Ruth has been spending more time with her mother and less with Art, and finds out that she feels stronger without him. In a conversation with Art, he tells her "…you want something from people, some kind of proof of love or loyalty or belief in you. But you expect it won't come. And when it's handed to you, you don't see it. Or you resist, refuse." She also finds from out Art that she does not take risks and never sees that sometimes the answer to her problems is right in front of her. Art also realizes things about him in their separation, such as him being self-centered. As the couple learns these about themselves and their relationship, they finally repair their relationship and Ruth resolves her conflicts.
5. The theme of this novel is that is it is very important to acknowledge one's past and culture. This is the lesson of the story, to learn one's past and one's culture so that one can learn about oneself. This will forever remain with me, because I know that to understand my family and myself, I have to learn about my culture and why my family acts the way they do.
6. I can apply this message to myself by learning about my heritage and about the past of my family. I relate to the protagonist in this novel, Ruth, because my parents act similar to Ruth's mother and I also grew up with people of Chinese descent. My mother and father are also very criticizable of me like Ruth's mother. I also find myself to be somewhat distant from them and I do not understand them very well. If I learn about my heritage and my past, perhaps I can finally understand why they do the things that they do and not be embarrassed or distant to them.
Related Topics