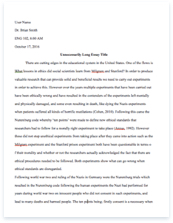 The whole doc is available only for registered users
OPEN DOC
A limited time offer! Get a custom sample essay written according to your requirements urgent 3h delivery guaranteed
Order Now
Fae Myenne Ng's Bone narrates the story of an immigrant Chinese family settled in Chinatown. The story revolves around various types of relationships among the characters, with marriage as a common thread binding them all. The author presents different types of marriages and their respective effects on the protagonist's family, such as Mah's first and second marriages, and Leila's marriage to Mason Louie.
First person perspective is employed through Leila (Mah's daughter from her first marriage), who expresses her feelings about family by comparing her biological father to her stepfather, Leon. Mah's marriage to Leila's father, "Dulcie Fu," was the result of a "thrill" during her youth. Since the marriage centered on infatuation instead of logical reason, it had little chance of succeeding. As expected, the marriage ended when this man left without explanation. Mah's first marriage represents the negative outcome of a relationship based on impulsive, brash feelings for a man who ends up deserting both her and Leila.
After the ill-fated result of her first marriage, Mah attempts to improve her situation by wedding Leon, an eclectic old-style Chinese immigrant with a more mature sense of responsibility and family union. Their marriage represents stability and produces two daughters, Ona and Nina. A tight bond grows between everyone in the family, although from Leila's point of view, it seems as though Leon is only a convenient spouse for her mother.
However, Leon becomes the one Leila really considers her father. Even though she does not carry his surname, he has always been there for her since "it's time that makes a family, not just blood." Leon's strong paternal instincts become evident in how he defends his family against gossip and consistently reiterates to his family the importance of preserving such a close knit relationship. Even through harsh times and tribulations, such as Ona's suicide, Leon exhausts all of his efforts to try to keep the family together. He ultimately leaves because of the insurmountable tension and grief that follows Ona's suicide. In spite of that situation, Leon still shows his caring for the family by visiting Mah and helping her run the family business.
After growing up with a mother who had been through two unsuccessful marriages, Leila is expectedly hesitant to enter into a lifelong bond with another person. After five years of dating, she decides to marry Mason Louie, a young man that her parents love as if he were their own son. Unlike her mother's marriages, this is a "marriage of choice," free of pressures and circumstances. Leila and her fiancé decide to elope rather then have a conventional ceremony involving their families. Though such a marriage ceremony would be joyous, Leila can sense the sorrow her mother would feel if forced to look back at her unsuccessful marriages, and wants to protect her mother from those feelings. Leila eventually breaks the news of the elopement to her mother, who is, nevertheless, immediately heartbroken. However, in the end, hearing the news from her daughter after the fact proves easier to deal with then sitting through a wedding ceremony, reflecting on what could have been.
In this story, Mah and her tumultuous life represent the risks inherent in immature decision making. Her first marriage is one based on passion, not longstanding love and respect, and she suffers as a result. Her second marriage starts out successfully, but unfortunate circumstances lead to its eventual demise. Leila, her daughter, learns from these mistakes and experiences and is able to make a correct choice that brings her a life of happiness, a life her mother never was able to gain for herself. Against the backdrop of the "old-world" customs of Chinatown, Ng uses marriage to exhibit how people benefit and suffer from the choices they make.
Related Topics