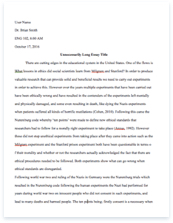 The whole doc is available only for registered users
A limited time offer! Get a custom sample essay written according to your requirements urgent 3h delivery guaranteed
Order Now
Downsizing refers to the process of reducing the number of employees on the operating payroll by way of terminations, retirements, or spin-offs. It is seen from a management point of view as a cost reduction strategy. Some major techniques and strategies of downsizing include attrition, voluntary retirement, involuntary separation, and leave without pay. Although businesses use downsizing to cut costs hoping to profit, this isn't always a viable solution. By getting rid of employees, you lose valuable talent and experience which can ultimately make your situation worse. Management plays a key role in downsizing effectively. In this report, we will be looking at downsizing in the electronic retail business scope; specifically, Best Buy and the once flourishing, Circuit City. Portions of this report will touch on the economical reasons that both had placed the blame for their decision to downsize. Another aspect that was reviewed as a reason for downsizing is the lack of innovation.
Being that, both companies failed to adapt to the fast-evolving electronics industry and online retail competition. Our reasons will expose why Circuit City folded and why Best Buy will more than likely follow. We will also introduce a few ideas to avoid downsizing in general, or effectively downsize in businesses such as these. Circuit City started in 1949 as a television and home appliance store in Richmond, Virginia, then known as Wards Company. In 1984 the name was changed to Circuit City and the stocks were listed on the New York Stock exchange (Associated Press, 2009). The company continued to expand until reaching its peak in the late 1990s of having upwards of 600 Circuit City superstores open. Then, having problems with larger retail competition and falling sales up to March 2007, Circuit City decided to combat its financial issues by downsizing and laid off 3, 400 employees, about 8% of their workforce. The decision was in part to hire lower-paid and also less-experienced replacements.
The move was already shunned as a majority of analysts and economists noted that it could back lash as it had never been attempted (Associated Press, 2007). As it was projected, the retailer once again, closed 155 of its stores in 2008, cutting 17% of their work force and three days later, released 700 of their headquarter employees. Circuit City's downsizing ended up serving as more of a short-term solution as the company officially closed its final 567 United States stores in March of 2009 (Associated Press, 2009). Their prevalent competition would not be too far behind them. With a history much like Circuit City's own, it is and will not be so surprising the direction that Best Buy is headed in. Best Buy first opened in 1966 by Richard M. Schulze under the name "Sound of Music" in Saint Paul, Minnesota (St. James Press, 2004). It began as a store specializing in audio equipment but later developed into the biggest electronics-retail store in the United States, beating fellow rivals such as Circuit City.
By 2009, the count of Best Buy "Big-Box" stores spread throughout the world had reached 1,069 (Trefis Team, 2010). Best Buy continued to succeed as a business until the 2011 fiscal year when it lost $1.23 billion, or $3.36 per share; which happened after making a $1.28 billion profit, or $3.08 per share gain, the year before (Hsu, 2012). In March 2012, as a response to its unprofitable year, the company came up with a plan to downsize by cutting 50 "big-box" stores and opening 100 smaller stores. The changes were projected to result in 1,700 retail workers losing jobs (about 2% of Best Buy's workforce). The downsizing did not stop there, as in July 2012, the company released a statement with its plan to lay off 600 of its geek squad workers (3% of geek squad employees) (Hautala, 2012). While Best Buy is still in its vulnerability stage and could eventually end up on the either side of the market, it is clear that one decision to downsize even more could possibly be their regret.
Both companies shared a position to downsize due to economic conditions, not only hitting the United States but in the World trade stock markets. If not for the market itself, it was the sales reported year after year that fluctuated shown by the consumer electronic association reports. Economical trends in the electronics and home goods business were seen as not going well, as in the case in many businesses across the country. Although many publishers state the economy was just fine for the electronic consumers, Circuit City's CEO, in an e-mail, blamed the demise on "poor macroeconomic conditions" — an assertion that was repeated by The Associated Press, which cited "the expanding financial crisis" (Spolsky, 2009). Or it could have been the CEO's wanting to keep their pay check and lowering for the working bees. The same cannot be stated about Best Buy who was booming as Circuit City was faltering during that same time frame.
Questions arose about the validity in this argument. It was not seen though that Best Buy would announce it would close 50 stores and lay off 400 corporate and support workers as part of a plan to cut $800 million in costs and restructure its business in the up-coming years. Best Buy announced the downsizing and cost-cutting plan on the same day it reported a $1.7 billion loss for its fourth quarter, which ended March 3 2009. Analysts say it is due to the same, "economical trends" of no purchasing of consumer goods, in-store and instead is focused more to online. The company, which has 1,450 locations nationwide and 2,900 globally, is seeking to avoid the fate of its former rival Circuit City, which went out of business in 2009, wiping out tens of thousands of jobs (Grey, 2009). Although the suffering economy did play a role in Circuit City gradual decline in sales, it wasn't the only reason.
A lot of the blame can be on the company's top management and their failure to adapt to the ever-evolving consumer electronics base. Now with 74.1% of electronics being purchased online (Benton, 2011), there was no longer a great need for the successful Circuit City stores of the 80s and 90s. Circuit City neglected to improve its Web presence, just as online retailers like Amazon.com were hitting their stride. Also, Circuit City didn't move as aggressively into gaming as it should have. It missed out on big in-store promotions with thriving companies like Apple Computer. That created an opening for Best Buy, now the top electronics chain in the U.S., to surge ahead (Hamilton, 2008). While Best Buy is still the number 1 consumer electronics store in America, it has also been affected by online competition (i.e. Amazon.com).
With the internet getting easier for people to access and more a part of our daily lives, consumers are avoiding going to the store physically to purchase something. Broadband has also changed how people access entertainment. As reflected in areas of declining sales for Best Buy, people no longer need a plethora of equipment, e.g. DVD players, TVs, and gaming devices, and to regularly update our stock of music, videos and games. A single computing device has replaced all of those single-purpose appliances, and the replenishment of movies, music and games can be done almost exclusively and most conveniently online (ICT Pulse, 2012). In response to these economy and online competition taking a chunk out of their sales, both companies chose to cut down their workforce. After downsizing, Circuit City's profits initially rose; however this didn't last long as their sales and customer service began to decline due to their lack of experienced workers.
This shows that downsizing isn't a solution for long-term issues. The site forbesindia.com likens it to "using a band-aid on a gaping wound," as it may bring you profit at first but later causes issues like employee morale and lack of productivity. In Circuit City's case, they also seemed to have lost sight of their company mission as they're seen in the last decade (in an effort to increase profits), mimicking aspects of Best Buy's strategy. Such as in 2000, with the announcement of a $1.5 billon retrofitting of its existing stores to more closely resemble Best Buy's store layout. The company then shifted from commission-based pay for salespeople to hourly wages in 2003, 13 years after Best Buy did the same. Circuit City failed to differentiate itself in the way it had intended and could only try to maintain its second place position.
The verdict is still out on whether downsizing will be effective for Best Buy (Benton, 2011) As consumers of the one object to substitute the DVDs, music and games, we take part in the online businesses venture to annihilate these big chain stores. The economy will and can play its part. But the eventual move over to internet and convenience shopping will over throw Best Buy, just as it had Circuit City. The layout of Circuit City was not customer friendly, in that, the store was just a building with sectioned areas of equipment that claimed productive products and unfriendly/un-helpful employees after the downsizing. However, since Best Buy had been able to stay a bit "up with the Jones'," they just might be able to turn their in store and online inventory locators into their up keepers. They once tailored their online advertising and ease of shopping for their customers and with some more draw to that, they may also bring about more consumers. Perhaps if they specialized in one particular product? We say as long as they keep the experienced people on the floor and the big bucks in satisfying their customers and not their CEO's, they should be okay.
Related Topics