Benny Goodman, The Swing King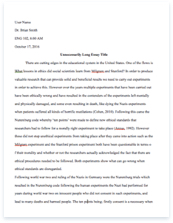 The whole doc is available only for registered users
Pages: 2
Word count: 474
Category: Jazz
A limited time offer! Get a custom sample essay written according to your requirements urgent 3h delivery guaranteed
Order Now
Considered one of the greatest jazz players ever, Benjamin David Goodman, or Benny Goodman, was called the King of Swing. The ninth child of eleven was ten or so when he picked up the clarinet. After a year he was performing impressions of Ted Lewis for a little pocket money. When he was fourteen he was playing for a band that featured the famous Bix Beiderbecke. By sixteen he was known as far as the west coast and was invited to be in Ben Pollack's band. While he played there four years he was also attending Illinois institute for technology in his sophomore year. His father was a middle class workman and Benny couldn't imagine living a life like that. He was inspired to do better.
During his life he had recordings with the bands and also recorded under his name. In 1929 he went out by himself to be his own freelance musician. In the 1930's he had his big band, his trio, quartet, and a sextet. During this time he also rotated performing on NBC's Saturday night broadcast, with his swing band. His band also brought a new type of audience; the type that didn't want to dance but to just watch and listen. When he was twenty-eight years old he was at the height of his career. The band even went on a cross-country tour and became quite famous. He even had a radio program called "The Camel Caravan".
On of the most monumental moment of Benny Goodman's life was when he performed at Carnegie hall in New York on January 16th 1938. This concert has been said to be the most significant in jazz history because jazz had finally become mainstream. Not to mention it was the first concert to completely sell out. When swing started to die out Benny didn't he renewed his music and switched to the more popular classical. On April 25th 1938 he recorded his first classical song. Fletcher Henderson also became their full time songwriter. In the early fourties recordings of Benny and Charlie Christian were released by Columbia.
Over his 77 years of life he had gotten a chance to play with some of the greatest jazz players in history. He led one of the first racially integrated bands of the segregated time. His main impact was that clarinets became more readily used in jazz and classical bands. He was known to have been an eccentric, arrogant, and a demanding taskmaster. He was trained both classically and had schooling. He had an idea to be better then his father, a middle class worker, so he went to college. He practiced and practiced and practiced more! He got help with what he needed and took classes. He's a perfect role model for any (School name) band student especially for clarinets.
Related Topics