Beethoven Sonata Pathetique (1st movement)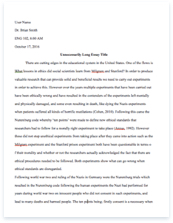 The whole doc is available only for registered users
A limited time offer! Get a custom sample essay written according to your requirements urgent 3h delivery guaranteed
Order Now
Commonly known as the Sonata Pathétique, this work was written in 1798 when the composer was 27 years old, and was published in 1799, with a dedication to his friend, the Austrian Prince Karl von Lichnowsky. The Pathetique hails from the early part of Beethoven's career, a time when traditions of the Classical periods are still dominant and composers at the time were spinning out highly technical, exquisitely formal music trinkets in the style perfected by Haydn & Mozart, and Beethoven himself was largely content to compose within these restrains, experimented with new formal designs and movement structures as he developed his compositional style. The Sonata Pathetique follows all the composing rules of the day, but with an extra dimension of expression and emotions which strikes the heart.
The piece is in C minor, often the favourite key of Beethoven in composing powerful music. Many believe that this piece was directly inspired by Mozart's piano sonata K.547, since both works are in the same key and contain 3 very similar movements. While there might be links, many of these are arguably tenuous, the music is undeniably Beethoven's, and shows that a young composer already thoroughly at ease with the concept of sonata form, and clearly able to use it to convey deep meaning. The title 'Pathetique' means affecting the emotions of pity, grief, or sorrow. It was believed that the title was not invented by Beethoven himself, instead by the publisher because of its tragic sonorities, albeit with the composer's blessing.
The first movement, Grave- Allegro di molto e con brio, is in sonata form. It begins with a slow and heavy introductory theme inspired from an orchestral overture in baroque style, which is very unusual and different at that time because a slow introduction is rarely seen in a classical sonata form. This dark movement soon turns face-paced with a memorable melody at the exposition part, which features three themes. The 1st theme features an aggressive rocket theme covering two octaves, accompanied by constant tremolo octaves in the left hand. It is followed by the lyrical second theme in E flat minor, which features unorthodox mode mixtures, several grace notes and crossed hands. Theme 3 has modulated to the same major key, which features a type of Alberti bass figuration with tremolo, a codetta, and closes the section with the ideas of the beginning part of the Allegro section. The development section begins in the key of G minor. After the reappearance of the dramatic Grave part, Beethoven generates suspense with the extended of dominant preparation. The recapitulation brings back the themes in different keys, the 1st and 3rd theme are in the tonic key C minor, while the 2nd theme is played in the F minor key and it returns to the tonic key later after. It returns several times to the dramatically suspenseful opening crashes, before finishing with a ferocious blaze (swift cadence).
Related Topics