Bear Creek Golf Range Executive Summary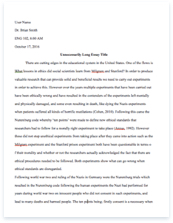 The whole doc is available only for registered users
Pages: 5
Word count: 1135
Category: Economics
A limited time offer! Get a custom sample essay written according to your requirements urgent 3h delivery guaranteed
Order Now
Established by Dan Shay and George Patton on May 1, 1993, Bear Creek Golf Range was to be a professional golf range whose goal was to "establish an image as the 'professional golfing center', run by professionals." The company emphasis was on its ability to provide top quality training and service to experienced serious golfers. It also hoped to provide its golfers with first-class amenities that would have established itself as an upscale facility far above average facilities. Unfortunately, Bear Creek experienced a few financial issues early in its development which prevented it from achieving its initial plans. These issues along with a few other issues prevented Bear Creek from attaining its desired usage rate of 33% and left it struggling to operate at a disappointing usage rate of 20%. KEY PROBLEM:
Although Bear Creek has been able to establish itself as a professional golfing range which caters to serious golfers, it still faces many challenges which will impact the company's future profitability. The most significant issue which the company faces is its low usage rate of 20%. Bear Creek's inability to capture its fair share of the golfing business has resulted in the disappointing rate. Bear Creek's 20% usage rate ranks it last when compared to its major competitors: Greenbrier at 35%, Golfarama at 33%, and two other discount golfing ranges each at 25%. In calculating Bear Creek's breakeven point it was determined that Bear Creek would need to reach a usage rate of 33% which is equivalent to an average daily rate of 105 customers. All of this leads to the question, "What does Bear Creek need to do to improve its 20% usage rate to a point where its future profitability is no longer in doubt?" SWOT ANALYSIS:
STRENGTHS
Dan Shay's PGA Reputation
Individual/Group lessons given by PGA Pro
First class greens, fairways, and hitting areas
Premium equipment available for both men and
women
Privacy for golfers
Convenient location
o Located near the airport
o Located near a popular roadway
o Located between Dallas and Fort Worth
OPPORTUNITIES
Growth in golf market by 3%
Growth in women golfers market
Women golfers' fees greater than men's
Growth in recreational golfers market
Growth in young adults (16-36 years old) market
10 acre expansion available
WEAKNESSES
Targeted market too narrow (Professional Golfers)
Lack of amenities
o Indoor plumbing
o Lounge area
o Telephones
o Snacks
Lack of advertising in local newspapers or in golf
publications
THREATS
Competition in the area: 8 private and 7 public golf courses
Younger crowds can be disruptive and disorderly
Inclement weather
Economic downturn
ALTERNATIVE SOLUTIONS:
1. Targeting the occasional golfers market should increase Bear Creek's usage rate. a. (Pro) Targeting the occasional golfers market would increase the amount of people who would be utilizing the facilities. The target market would increase to include people who are visiting the area,
Melecio D. Magallon
Marketing Strategy
October 12, 2014
arriving from the airport and local people simply wanting to try something new or work on improving their skills all of which will increase usage and at the same time revenue. b. (Con) The occasional golfer can be disruptive, disorderly, unpredictable and cost conscience. This type of golfer may not be able to appreciate the quality of the range or equipment and consequently not see its value.
2. Targeting the women golfers market should increase Bear Creek's usage rate. a. (Pro) 4 million out of 24.8 million golfers are women. This represents the fastest growing segment of the market. By capitalizing on this growing market, Bear Creek would increase its usage rate which will in return increase revenue for the company.
b. (Pro) Women also have a tendency to spend more money while golfing than men which will increase revenue.
c. (Con) The amenities which appeal to women are different than those which appeal to men. Bear Creek's amenities were initially focused on men so its amenities will have to be altered in order to better cater to women. This will produce an initial increase in expenses and drain on revenues but in the long term profitability will increase.
3. Targeting the college golf teams market should increase Bear Creek's usage rate. a. (Pro) Expansion to college golf teams would make sense because Bear Creek would be able to maintain a serious golfing atmosphere due to the fact that college sports are highly competitive and many teams have athletes who have received full-ride scholarships to play golf. Colleges have both men's and women's teams which means this solution also will tap into the women golfers market. Most college students practice during the week which will increase Bear Creek's customer traffic. All of these facts will increase Bear Creek's revenues, daily usage and profitability. b. (Pro) Reaching out to the various coaches of the local colleges would give Bear Creek the opportunity to increase the number of lessons it will perform. This solution would utilize Bear Creek's existing expertise and with success would increase its reputation and visibility which will increase revenue and profitability.
c. (Con) Building relationships with the local colleges will take time. Due to this fact this solution may not generate immediate revenue.
RECOMMENDED SOLUTION:
It is recommended Bear Creek expand its target market to include college golfing. This solution would maintain its focus on creating a professional golfing facility and success will bring more teams to the fold. As a byproduct, its reputation and brand will receive a boost by being associated with successful college programs. This "free advertising" should augment the paid advertising that Bear Creek should be utilizing by being in magazines, newspapers, radio and television. All of the mentioned advertisement will improve its daily usage rate and in the long run its profitability.
IMPLEMENTATION ON THE MARKETING MIX:
Product: Expanding its target market to colleges with golf team will give Bear Creek more exposure in the industry. The increase in its usage rate will require hiring more "PGA" instructors, more support staff, more equipment and invest more in the facility.
Price: By negotiating a well thought out price with the college, Bear Creek can generate sales and improve its profitability, but the price will also need to be reasonable to make it affordable for the college. Bear Creek will also be able to offer special group and individual rates for groups or individuals associated with the colleges. Place: Bear Creek can dedicate an area strictly for the college golf teams to use. Purchasing the extra 10 acres available to them will allow them to expand or develop the college team facilities. Promotion: Bear Creek can promote their professional instruction, golfing facilities and golfing equipment to colleges with golf teams. Bear Creek can also capitalize on colleges who do not have their own campus facilities by renting their facilities to the colleges. Bear Creek can utilize coaches and colleges to promote their facilities and events. Bear Creek could also look into holding and promoting its own tournaments.
Related Topics