Banyan Tree hotels recommendations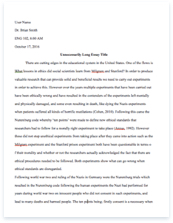 The whole doc is available only for registered users
A limited time offer! Get a custom sample essay written according to your requirements urgent 3h delivery guaranteed
Order Now
Founded in 1992 by Ho Kwon Ping ( a travel enthusiast and former journalist) The first Banyan Tree Property opened in 1994 in Phuket
The resorts were designed to blend into the natural environment Dedicated to preserving the environment, the Banyan Tree has received over 250 awards and accolades. Goal: is to become one of the top 2 or 3.
PROBLEM STATEMENT
Rapid Expansion
Limited labor/ infrastructure
Dilution of the brand
Over-expansion of the brand
Exclusivity becomes dampened because of potential lowering of service.
ANALYSIS
COMPETITIVE ADVANTAGE AND DISADVANTAGE
Banyan Tree has competitive advantages… It offered exclusive love-nest type of accommodation that was based on romance, intimacy, privacy and rejuvenation. The Banyan Tree offered an experience to its consumers. If focused on having individual villas and this was an option not being offered by other top-class hotel chain.
The competitive disadvantage of Banyan Tree is that it is not the lowest prices accommodation in the category, nor is it the highest of the top end accommodation. Moreover, Banyan Tree would not be a preferred destination for families that prefer accomodations with play places for children nor would it be preferred by guests that were seeking water sports.
The main competitor of Banyan Tree were the other luxury resort/hotels in the area. Banyan Tree had differentiated itself as the destination for lovers. On the other hand hotels and resorts would be preferred by the guests seeking water sports or children's play areas.
PORTER'S 5 FORCES
Customers Byuing power
Tends to be moderate
Customers are few in number = high buying power
Few readily available substitutes = Low buying power
Supplier Bargaining Power
Tends to be high
Due to the unique locations and high quality products
Only a limited number of suppliers available to provide these products and services. Entry Barriers
Tend to be high
Large capital requirements and government regulations
Substitutes
Due to Banyan Tree's niche market and concept it is important for them to be aware of readily available substitutes Rivalry among existing firms
Banyan Tree competition = Amanresports, Como Hotels and Resorts, Six Sense Hotels and Resorts, and One-and-Only Resorts. Angsana competition = Four Seasons and Shangri-La Hotels.
MISSION STATEMENT
We want to build a globally recognized brand which by inspiring exceptional experiences among our guests, instilling pride and integrity in our associates and enhancing the physical and human environment in which we operate, will deliver attractive returns to our shareholders.
VISION STATEMENT
To build on its brands, Banyan Tree and Angsana to create a diversified group of niche resorts and hotels in strategic locations throughout the world, which would be complemented by residence and property sales, spa and gallery operations.
SWOT
Stengths
Well-known and reputable brand name
Strong brand identity and unique value proposition associated with self-indulgence and exclusivity Community-based culture
Good CRS practices
Brand visibility
Customers Loyalty
Weaknesses
Lack of knowledge of target market in global market
Small talent pool to choose from because properties are in remote locations
ORGANIZATION RESOURCE ANALYSIS
Physical
Unspoiled and unique locations
Outstanding facilities that appeal to wellness vacations niche markets Sustainability/ Environmentally sensitive design
Green Imperative Fund established in 2001 to formalize environment on conservation and community development efforts Installation of biological wastewater treatment system to recycle wastewater for irrigation purposes Human
CEO is a major source of sustainable competitive advantage
Set the strategic direction and culture of the Banyan Tree
Well-trained, motivated employees
Corporate partners
Including American Express, Citibank, MasterCard, Oberoi Group of India. Financial
Profits have risen significantly since the 2004 tsunami
Strong links to financiers
High price to cost ratio (5 to 7 years)
Portion of IPO proceeds set aside for ambitious expansion plan General
Organizational Resources
Brand and organizational reputation
Means attracting better talent, premium customers, etc
Aspirational brand position
Expensive, but worth it
Knowledge and Learning
Entrepreneurship strategy
Diverse culture – ho believed this contributed to knowledge of global perspective
RECOMMENDATIONS
1. To build brand equity further
Promotions like seasonal saving, complimentary meals and free-room-nights and tour inclusions only help build up sales but actually detract from brand equity. These are sales promotions and create the impression that the company is discounting its services to attract customers. On the other hand advertisements, online quiz section, travel toolkits or banners on websites help build brand equity. The best way to build brand equity is to provide excellent accommodation, perfect service and have world class locations.
Extending the Banyan Tree brand to e-travel, leisure and lifestyle would reposition the brand and it would not be perceived merely as a brand related to mystery, romance and privacy. The pros are that since Banyan Tree is known among luxury seeking premium customers, they might try out e-travel, leisure and lifestyle products. The Banyan Tree brand would help sell some of these products to the well-off. However, the down side is that the brand Banyan Tree would be repositioned as a general luxury brand related to leisure and travel.
The idea of a second brand for travel, leisure and lifestyle has some merit. The Banyan Tree would be protected. Its perception in the minds of its customers would not change.
The downside of this proposition is that KP will have to build these brands from the scratch. This means not merely finding an appropriate name but matching it will appropriate levels of service and advertising. There will be a duplication of advertising efforts and the costs incurred by KP will be higher than the brand extension of the Banyan Tree.
2. The brand building effort
The probability of success in building brand equity of Banyan Tree further will be high if KP follows proper steps. The probability of success of building brand equity will be very high if KP sticks to using the name Banyan Tree to resorts only. These resorts may be located anywhere in the world. They may be located in the Caribbean. Such a resort would be called Banyan Tree Caribbean. However, what is important is that each resort should be built with similar design and facilities. In other words each resort should have individual villas with similar service, privacy and romantic ambience. This will strengthen the brand equity of Banyan Tree. Promotions do not strengthen brand equity but well directed, placed and designed advertising increases the brand equity.
If KP wants to protect and build the brand equity of Banyan Tree it should refrain from using the name of Banyan Tree for e-tourism services, lifestyle products or travel services. The reason is that weak services in these areas may lead to the weakening of the brand equity of Banyan Tree. Brand equity refers to a positive image established through name recognition; it also describes the financial value of a brand to the profits and the value that a brand adds to the service. Banyan Tree has a high chance of adding financial value to the bottom line profits, if it is used for the purpose for which it was created. That is resorts that provide exclusive accommodation, privacy, exclusiveness, intimacy and luxury at reasonable prices. More and more resorts may safely be launched under the name of Banyan Tree and each will gain value from the name Banyan Tree.
The threat to the brand equity arises from inferior resorts and services marketed under the name Banyan Tree or inferior travel or lifestyle products marketed under the name Banyan Tree.
Related Topics