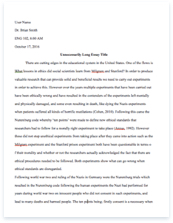 The whole doc is available only for registered users
A limited time offer! Get a custom sample essay written according to your requirements urgent 3h delivery guaranteed
Order Now
I. Because of the size of the company, among other factors, I might have discovered Bandag Automotives HR management function should be reorganized because their company isn't organized efficiently and effectively. The employee morale and productivity is declining. Great planning, organizing, leading, and controlling aren't well established. The focus is more on the financial aspect and not the employees. Although the company's sales and profits have increased, their human resources and equal employment issues have decreased. The executive assistant handles some of the day to day HR activities except for the activities being outsourced which include: an employment agency that does their recruiting and screening, a benefits firm that administers their 401(k) plan, and a payroll service that handles their paychecks. These activities should be handled within the company and not outside. The company is performing informal salary surveys and using these results for awarding annual merit increases that are just the cost of living adjustments.
There is a lack of familiarity and knowledge of benefits, changing federal and state regulations and legislations. There aren't any codes of conduct or standard procedures in place for employees or management to abide by, with the exception of the HR forms II. I recommend that the HR function be reorganized as follows: a. Hiring HR specialists within the company, as oppose to outsourcing. b. HR training in many employee-related and legally-related topics is mandatory, especially for managers and supervisors. c. Implementing performance management which will provide goal setting, performance appraisals, disciplinary actions, and performance development. d. Counseling or coaching is part of the day-to-day interaction between a supervisor and an employee who reports to her, or an HR professional and line managers e. Salary and Benefits Compensation encompasses the range of incentives that the company will use to attract, reward, and retain superior employees. f. Employee relations will be implemented to avoid wrongful termination claims to uphold the company's reputation. g. Initiating structure which will affect the subordinate's job performance.(Heathfield, 2000)
I I recommend the following changes/improvements of the current HR systems, forms, and practices that the company now uses. a. The executive assistant hires human resource specialists with an extensive range of knowledge to work within the company. Each specialist will be responsible for compensation, benefits, employee relations and payroll. b. The Compensation Specialist will establish and maintain a firm pay structure and ensure that fair and equitable pay rates are implemented. They will also be responsible for developing a reward system, such as incentives for performance and setting merit pay guidelines. c. The Benefits Specialist will administer an employee benefit package, which consist of 401 (k) or thrift saving plans, health insurance and retirement plans, along with short term disability and family medical leave. d. The Employee Relations Specialist will oversee industrial labor relations negotiate collective bargaining agreements, and coordinates grievance procedures to handle complaints resulting from management disputes with employees.
The Employee Relations Specialist will have extensive knowledge of the equal opportunity and affirmative action guidelines and laws, such as the Americans with Disabilities Act. They will stay abreast of the changing Federal and State regulations and legislation that may affect employee's benefits. e. The Payroll Specialist will handle all of the issues with the employee's timecard activity whether it is punched in by a clock or computerized. Since the Payroll Specialist is on company grounds, if any issues are disputed regarding an employee's pay, it can be held accurately and efficiently. f. Implementing a training group for management on initiating structure. A leader's ability to initiate structure primarily affects subordinates job performance (Williams, 2010). I In regards to Jim firing an employee for what a manager called a poisonous relationship, the employee has a legitimate claim against the company, because the employee performed the technical aspects of his job well. Jim approved the dismissal, however didn't take the right steps by conducting a thorough investigation of the events in question and getting the employees version or explanation.
Jim should have also found out if the employee had any mental health issues that would have triggered the arguments with the co-workers. Because of this, the company should take the following actions: i. Implement a policy and procedure employee handbook for an employee to sign. ii. Maintain a personal file for each employee, which will hold disciplinary notices and corrective action plans that were administered to the employee before termination is initiated. V Given that Miriam, the controller, is basically claiming that the company is retaliating against her for being pregnant, and that the fact that the company raised performance issues was just a smokescreen, the EEOC, and/or courts would agree with her for the following reasons: a. There wasn't definite proof that Miriam forged documents. b Jim was guilty by stating "I'm sorry, it's not anything to do with your pregnancy- related requests" b Also by stating her monthly budgets have been several days late, but didn't give her any corrective action or disciplinary notices regarding her job performance leads to investigation.
These are the actions that the company should take in regards to Miriam's claim: a. Investigate Miriam's personnel file to see if there are any corrective action or disciplinary notices regarding her job performance. b. Investigate the proof that Jim had showing that Miriam forged documents. c. Prove that there was no corrective action or disciplinary notices regarding Miriam's job performance or proof that documentation was forged by her, and then this would mean wrongful termination under the Pregnancy Discrimination Act.(Dessler, 2010) V An employee who is deaf has asked to switch jobs to be a delivery person, and he was turned down. He is now threatening to sue. I recommend that the company enforce "The Americans with Disability Act" under the EEOC guidelines and argue the fact that the employee is not a qualified individual for that specific job for safety concerns. The company can make reasonable accommodations for instance, offering a different job that best fits the individual needs. (Heathfield, 2000)
References
( 17)(17). (US Bureau of Labor Statistics 17)U.S Bureau of Labor Statistics. Retrieved from http://www.bls.gov/oco/ocos021.htm (Dessler G 2010 Human Resource Management)Dessler, G. (2010). Human Resource Management (12th ed., Rev.). Upper Saddle River, NJ: Prentice Hall. (Heathfield S 2000 What Does a Human Resources Manager, Generalist, or Director Do?)Heathfield, S. (2000).
What Does a Human Resources Manager, Generalist, or Director Do? Retrieved from http://humanresources.about.com/od/jobdescriptions/f/hr_job_mgr.htm (Heathfield S 2000 Wrongful Termination of Employment Is Illegal)Heathfield, S. (2000). Wrongful Termination of Employment Is Illegal. Retrieved from http://humanresources.about.com/od/legalissues/qt/Wrongful-Termination-Of-Employment-Is-Illegal.htm (Williams C 2010 Management)Williams, C. (2010). Management (custom ed.). Mason, OH: Cengage Learning.
Related Topics