Baderman Island Organization Staffing Strategies Paper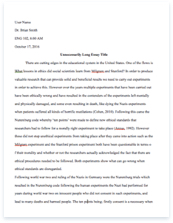 The whole doc is available only for registered users
A limited time offer! Get a custom sample essay written according to your requirements urgent 3h delivery guaranteed
Order Now
The Baderman Island is a self-contained, all-inclusive resort destination that Island features an array of restaurants, three different hotels, a convention center, the historic Neustadt Lighthouse, and an almost unlimited list of activities to entertain and relax you. In this paper we will evaluate their recruitment and staffing strategies, discuss how the strategy is legally compliant.
History
In 1923, the Baderman purchased twenty-six hundred acres of farmland around the Kelsey river valley. The Baderman farmhouse is built on 1600 acres of land nearly surrounded by a long bend in the Kelsey River. In 1932, Baderman family relocated a lighthouse from Germany to the shore of the Kelsey River. In 1952 the original Baderman farmhouse was demolished to make way for the new Baderman Estate, which was joined in 1956 to the lighthouse. Renovations begin on the Baderman Estate to convert the property into the Baderman Island Resort in 1988 when the Kelsey River was redirected, which placed part of Baderman homestead on an island. In conjunction with the Town of Kelsey, 400 acres of botanical preserve was established on Baderman land in order to protect the 12 species of rare and endangered butterflies in the area. Although the Kelsey River project did not come to a realization until 2005, the Baderman family spent years in the design of an all-encompassing resort to offer guests and day visitors a unique leisure experience.
Hiring Policies and Goals
The Boardman Management Group is an Equal Opportunity Employer that follows the philosophy of recognizing the individual attributes and values that each of its employees brings to the job, with respect and acknowledgement. These principles allow the company to successfully reach its goals of providing excellent customer services and ultimately corporate profitability. In order to accomplish this, and to stay successful within the marketplace, they have established the following seven hiring policies:
1. Follow EEOC guidelines, without regard to race, color, religion, sex, age, national origin, disability, military status or other categories that are considered protected by federal, state or local law.
2. Ensure that the hiring of individuals is based on equal rights and allow for the advancement of employees based on merit, skills, and performance.
3. Provide public announcements for open positions within the organization.
4. Provide benefits, compensation, training and other employment privileges on an equal opportunity basis.
5. Interview all candidates that meet the minimum requirements as posted in the job announcement.
6. Allow for internal and/or external posting of positions based on business need.
7. Evaluate managers and supervisors on their compliance to the hiring policies of the company.
Hiring Process
Timeline
From application to hiring decision, our employment process can take from three weeks to three months. Because timing can be unpredictable, you should let your HR recruiter know about any factors affecting your availability. If you have questions prior to being contacted by HR, you can use the "contact us" link at the bottom of our Web page. Candidates who get to the interview stage will be notified, if another applicant fills the position.
Preliminary Screening
A designated recruiter reviews the qualifications of all candidates seeking consideration for a position and forwards the resumes of the most
appropriately qualified candidates to the hiring manager. The hiring manager selects the candidates to be interviewed.
Phone Screening
To help align your interests with our opportunities, a Boardman Management Group representative may call you to ask for additional information, such as depth of technical/professional knowledge, availability for interviews, interest in relocation, salary expectations, etc.
Scheduling an Interview
When a hiring manager asks to meet you, an HR representative will call to arrange a time for you to visit our offices. If you live far from our facilities, we will make travel arrangements for you. If there is time before your visit, we will send you an information packet, which will include detailed directions and an official employment application to complete and bring with you.
Interviews
When you arrive for your interview, an HR representative will greet you, discuss your application, explain the schedule for your visit, and answer any questions. Different departments have different practices, but you can expect to have two to four individual meetings with department representatives. You will have the chance to share your detailed qualifications and learn more about Boardman Management Group and our work. In some cases, you may be asked in advance to prepare and deliver a brief presentation. Sometimes we need to ask a candidate back for additional interviews before making a final decision.
Background Checks
If we are considering you for a job offer, we will conduct a background check that covers your employment history, references, educational qualifications, etc. When you applied, we asked you to sign a form authorizing this check. If no adverse information is reported during the check, which typically takes three to five days, we will proceed to make an offer.
Offer
If you are selected for the position and the background check is satisfactory, an HR representative will convey a formal offer. The offer package will include starting salary and a summary of benefits and estimated Boardman Management Group contributions to their costs. Normally we would expect your decision within a week.
Hire and Orientation
After you accept the offer, we will discuss and determine your start date. New employees generally start on Mondays; we hold orientation sessions every Monday except in late December and on federal holidays observed by Boardman Management Group.
Posting of Positions
The approved Position Requisition will be forwarded to human resources for recruiting purposes, where the following actions will be taken:
1. Notices of the opening will be posted on selected Institution bulletin boards and will be made available on the Web via the Boardman Management Group Human Resources Home Page, unless otherwise requested. When the opening is filled, the notices will be removed from these sources.
2. If deemed appropriate, and requested by the supervisor through the Department Chair, Department Administrator, or Administrative Manager, the opening may be advertised in newspapers or journals. Human Resources will prepare an ad copy subject to review by the hiring supervisor. All media advertising will be handled and paid for by Human Resources.
3. A minimum waiting period of two weeks from the date of posting will be observed before a candidate can be selected. No position can have an official starting date that predates the end of the minimum waiting period. This waiting period will also allow current employees to apply for the open positions.
Procedure
Final approval of the Authorization Form depends on the job category and level of the position.
1. The approval level stops with the Human Resources Manager. Review by the appropriate Associate Director is the appeal procedure in the event that the Department Chair/Administrative Manager does not reach agreement with the Human Resources Manager.
2. For Supervisory positions and above, along with all Guest services, Technical and Administrative exempt position actions, review and/or approval is exercised by the appropriate Associate Director and/or Council.
Week 3-Development and Training Paper
In today's intensely competitive business scenario, the key role of a manager is to make decisions in a dynamic environment and be prepared to face and respond to the consequences of these decisions, in a background of diverse and often conflicting demands and dimensions of business. Managers and future leaders need to have an insight into marketing, financial, and operational decision making, the role of each of the teams handling these areas, and the interdependence of these dimensions in running a successful business enterprise.
Organizations spend billions of dollars each year on employee training and development. To achieve their desired goals and outcomes, companies need individuals who are clearly responsible for training employees to do their present jobs effectively and developing people and organizations for the future. This paper will discuss safety training and development in the fast food restaurant business.
Training Needs and Design
In fast food restaurants, food and beverage serving and related workers are important to first impressions of customer service. The responsibilities of these workers include: welcoming customers, taking food and drink orders, and preparing and serving food and beverages. Additionally, they answer questions, clarify featured and normal menu items, maintain the cleanliness of all common areas for customers, and remove dining room trash (CareerOverview, 2004). Food and beverage servers at fast-food restaurants take orders from customers at the counters or at the drive-thru. They put orders together, distribute orders, and take the payment. Several of these workers are combined food preparation and serving workers with duties of cooking and wrapping food, preparing coffee, and filling beverages from dispensing machines. Others have combined counter duties with dining room cleanliness duties (CareerOverview, 2004). Development and design of training will be broken down into the following categories:
* Tasks
o Maintain sanitation, health, and safety standards in work areas.
o Clean food preparation areas, cooking surfaces, and utensils.
o Operate large-volume cooking equipment such as grills, deep-fat fryers, and griddles.
o Verify that prepared food meets requirements for quality and quantity.
o Take food and drink orders and receive payment from customers.
o Read food order slips or receive verbal instructions as to food required by patron, and prepare and cook food according to instructions.
o Wash, cut, and prepare foods designated for cooking.
o Measure ingredients required for specific food items being prepared.
o Cook and package batches of food, such as hamburgers and fried chicken, which are prepared to order or kept warm until sold.
o Cook the exact number of items ordered by each customer, working on several different orders simultaneously (U.S. Department of Labor – Bureau of Labor Statistics, 2006).
Knowledge
o Customer and Personal Service — Knowledge of principles and processes for providing customer and personal services. This includes: customer needs assessment, meeting quality standards for services, and evaluation of customer satisfaction.
o Production and Processing — Knowledge of raw materials, production processes, quality control, costs, and other techniques for maximizing the effective manufacture and distribution of goods.
o English Language — Knowledge of the structure and content of the English language including the meaning and spelling of words, rules of composition, and grammar (U.S. Department of Labor – Bureau of Labor Statistics, 2006).
Skills
o Active Listening — Giving full attention to what other people are saying, taking time to understand the points being made, asking questions as appropriate, and not interrupting at inappropriate times.
o Speaking — Talking to others to convey information effectively.
o Reading Comprehension — Understanding written sentences and paragraphs in work related documents.
o Instructing — Teaching others how to do something.
o Service Orientation — Actively looking for ways to help people.
o Social Perceptiveness — Being aware of others reactions and understanding why they react as they do.
o Critical Thinking — Using logic and reasoning to identify the strengths and weaknesses of alternative solutions, conclusions or approaches to problems.
o Learning Strategies — Selecting and using training/instructional methods and procedures appropriate for the situation when learning or teaching new things.
o Judgment and Decision Making — Considering the relative costs and benefits of potential actions to choose the most appropriate learning method (U.S. Department of Labor – Bureau of Labor Statistics, 2006).
Abilities
o Oral Comprehension — Ability to listen, understand information and ideas presented through spoken words and sentences.
o Oral Expression — Ability to communicate information and ideas in speaking so others will understand.
o Speech Recognition — Ability to identify and understand the speech of another person.
o Written Comprehension — Ability to read and understand information and ideas presented in writing.
o Information Ordering — Ability to arrange things or actions in a certain order or pattern according to a specific rule or set of rules (e.g., patterns of numbers, letters, words, pictures, mathematical operations) (U.S. Department of Labor – Bureau of Labor Statistics, 2006).
Work Activities
o Getting Information — Observing, receiving, and otherwise obtaining information from all relevant sources.
o Judging the Qualities of Things, Services, or People — Assessing the value, importance, or quality of things or people.
o Monitor Processes, Materials, or Surroundings — Monitoring and reviewing information from materials, events, or the environment, to detect or assess problems.
o Performing General Physical Activities — Performing physical activities that require considerable use of your arms and legs and moving your whole body, such as climbing, lifting, balancing, walking, stooping, and handling of materials.
o Communicating with Supervisors, Peers, or Subordinates — Providing information to supervisors, co-workers, and subordinates by telephone, in written form, e-mail, or in person.
o Performing for or Working Directly with the Public — Performing for people or dealing directly with the public. This includes serving customers in restaurants and stores, and receiving clients or guests.
o Inspecting Equipment, Structures, or Material — Inspecting equipment, structures, or materials to identify the cause of errors or other problems or defects.
o Handling and Moving Objects — Using hands and arms in handling, installing, positioning, and moving materials, and manipulating things.
o Organizing, Planning, and Prioritizing Work — Developing specific goals and plans to prioritize, organize, and accomplish your work.
o Scheduling Work and Activities — Scheduling events, programs, and activities, as well as the work of others (U.S. Department of Labor – Bureau of Labor Statistics, 2006).
Work Content
o Work With Work Group or Team — How important is it to work with others in a group or team in this job?
o Dealing with Unpleasant or Angry People — How frequently does the worker have to deal with unpleasant, angry, or discourteous individuals as part of the job requirements?
o Importance of Being Exact or Accurate — How important is being very exact or highly accurate in performing this job? (U.S. Department of Labor – Bureau of Labor Statistics, 2006)
Work Style
o Stress Tolerance — Job requires accepting criticism and dealing calmly and effectively with high stress situations.
o Initiative — Job requires a willingness to take on responsibilities and challenges.
o Cooperation — Job requires being pleasant with others on the job and displaying a good-natured, cooperative attitude
o Dependability — Job requires being reliable, responsible, and dependable,
and fulfilling obligations.
o Self Control — Job requires maintaining composure, keeping emotions in check, controlling anger, and avoiding aggressive behavior, even in very difficult situations.
o Concern for Others — Job requires being sensitive to others' needs and feelings and being understanding and helpful on the job.
o Achievement/Effort — Job requires establishing and maintaining personally challenging achievement goals and exerting effort toward mastering tasks.
o Adaptability/Flexibility — Job requires being open to change (positive or negative) and to considerable variety in the workplace.
o Social Orientation — Job requires preferring to work with others rather than alone, and being personally connected with others on the job.
o Persistence — Job requires persistence in the face of obstacles (U.S. Department of Labor – Bureau of Labor Statistics, 2006).
Work Values
o Relationships — Occupations that satisfy this work value allow employees to provide service to others and work with co-workers in a friendly non-competitive environment. Corresponding needs are Co-workers, Moral Values and Social Service.
o Support — Occupations that satisfy this work value offer supportive management that stands behind employees. Corresponding needs are Company Policies, Supervision: Human Relations and Supervision: Technical (U.S. Department of Labor – Bureau of Labor Statistics, 2006).
Development
Safety training will be developed to prevent vigilante employees from violating the safety policies established by our company. After training needs have been identified and a program designed, and instructional objectives are clearly stated, the next step is learning activities. Most training resources are available to the employer, unavailable resources will be outsourced. Each learning situation will simulate the actual job as closely as possible, and the training objectives will be arranged in sequence, corresponding to the tasks performed on the job. The company safety training has been oriented toward physical skills and mental processes and attitudes of the employees. Training plans will be well organized and a standard format followed.
Implementation
The training will be conducted in groups with lectures, role play, and demonstrations; or when necessary for an individual with self-paced instruction. Training will be presented so employees understand its meaning and purpose. In order for our employees to be motivated by what they learned, our training will be relevant and its importance will be conveyed. Our policy is to motivate our employees in training by doing the following:
1. Explain the goals and objectives of instruction.
2. Relate training to interests, skills, and experiences of employees.
3. Outline the main points to be presented during the training session.
4. Point out benefits of training.
5. Encourage employees to practice their skills and knowledge.
6. Encourage employees to participate in discussions and ask questions.
Conclusion
These programs require hard work, patience, and resources. It also takes a while for them to get off the ground. All agree, however, that these programs create a working environment conducive to personal and professional growth. The critical elements of a successful staff training and development program are administrative support; financial resources; needs assessment; purposeful training; ongoing commitment; and constant evaluation.
Career development is the ongoing acquisition or refinement of skills and knowledge, including job mastery and professional development, coupled with career planning activities. Job mastery skills are those that are necessary to successfully perform one's job. Professional development skills are the skills and knowledge that go beyond the scope of the employee's job description, although they may indirectly improve job performance.
The level of skills needed to function in the workplace is higher than it has ever been. Current statistics reveal that more than 47 million Americans are functionally illiterate, that is, lacking in basic reading, writing, speaking, and math skills, which allow them to fully participate in their work, personal, and community lives (The World Factbook, 2006). Many employees in our diverse workforce are struggling; they must keep up with increased overall skill expectations in their jobs while lacking the fundamentals of writing, reading, speaking and/or math skills needed to cope with increasing use of technology and greater workloads.
Week 4-Total Compensation Methods Paper
This paper will discuss the impact of various compensation methods and benefit programs available to employees within the organizations in which, they work or plan to work. In addition, salary and benefit administration strategies in regards to organizational culture and performance will be explained.
Bureau of Labor Statistics
The Workers' Compensation Board of Nova Scotia has determined it is a difficult balance: keeping your costs down while finding qualified workers who can keep productivity up. According to the Bureau of Labor Statistics the average number of annual paid holidays is 10. The average amount of vacation days is 9.4 after a year of service. About 75% of employers offer health insurance but, almost as many, required some employee contribution towards the cost. 65 percent of employers believe that perks help to attract employees.
The average number of perks offered by companies range from 3.38 perks at the smallest employers too 5.20 perks at firms with over 5000 employees. A sure sign that employers are paying attention to the importance of added benefits is when the most frequently offered perks mirror the most frequently desired perks such as a casual dress code and flexible work hours. Some companies even offer a few unique perks such as bringing your pet to work, pet insurance, concierge services, and take home meals (Doyle).
Most Common Benefits
As you can see there is no standard list of perks that you can measure your job offer against. What companies need to do is evaluate each offer on its own merits… the salary, the benefits, and the perks, and determine how the total package will benefit the market target that they are hiring for. Below is a list of the most common benefits and perks that are currently being offered by many companies within corporate America (Doyle).
Medical, vision, & dental coverage for the employee and qualified family members
Life Insurance plan for employee and qualified family members
Disability Insurance Plan (long-term & short-term disability)
Retirement Program with co-contribution between the employee and the employer
Voluntary 403B savings program with co-contribution by the employer
Voluntary 401K savings program with co-contribution by the employer
Stock options and discounted stock purchasing
Deferred Compensation Plan
Credit Union Membership
Sick Leave and Personal Days Accrual
Vacation Days/Holidays, per collective bargaining agreement provisions
Child Care Services
Employee Assistance Services for Employee and Family Members
Tuition Reimbursement program for qualifying students and courses
Casual dress code
Flexible work hours
Sign on / production bonus
Pet insurance / bring your pet to work
(BLS, 2006)
Negotiation of Benefits
For new applicants, when evaluating a job offer, it is important to remember that almost everything is negotiable: salary, benefits, start date, vacation time, etc. Employers need to realize that certain positions are hard to fill with qualified applicants. When interviewing for a job, applicants will sometimes try to deflect questions about their salary and benefits expectations until the potential employer commits to them. Once offered the position, they have leverage, but until then, they are just another applicant.
Employers get caught here and lose ground more times then not. If possible, when asked about salary, interviewers should never disclose what amount has been budgeted for the position. Employers also need to be firm on the contingencies. When a decision has to be made by, one year contract or an open-ended contract being offered, what the offer includes (e.g., salary, leave time, health insurance, a signing bonus), and is the salary plus benefits within the market value of the position? These things will aid the employer in securing qualified help.
Organizational Culture and Performance Related to Salary
Clearly, there is room for improvement in many companies. Even a small increase in the percentage of actively engaged employees could result in improved organizational performance. Nevertheless, how do we go about increasing employee engagement? In the rush to be at the forefront of being the organization that is in the lead in attracting the best talent available in the job market, implement total quality management (TQM) practices, form teams, and embrace other popular business strategies, most organizations have overlooked a critical component of successful change: how they pay their employees. Even though their responsibilities and corporate environments have undergone radical changes, most employees are still paid in the same ways they were paid twenty-five years ago. Thousands of companies still dole out annual merit increases and determine pay levels based on employees' knowledge, length of service, number of direct reports, and rank on the organizational ladder — values whose relevance has faded in today's flatter, faster, more flexible business environment.
To optimize performance, an organization must first secure the rational commitment and then attempt to obtain employees' emotional commitment. Emotional commitment is the extent to which employees identify with the missions, processes, and culture of an organization. Organizational researchers have found that emotional commitment has the strongest effect on an employee's discretionary effort; so strong, in fact, that emotional commitment to the job, organization, team, and manager has greater impact than any form of rational commitment. (Wright, 1991)
The most important factor in securing emotional commitment is the role played by managers. They enable employee commitment to the job, team, and organization by providing feedback, developing employees, finding solutions to work-related problems, and recognizing and rewarding achievement. Therefore, organizations that wants to improve their performance need to first make sure that the rational needs of the workforce are being met and then focus on leveraging managerial behaviors to increase emotional commitment. It appears that our best chance for improving overall workforce performance requires addressing both of these issues and not just counting on pay for performance systems alone to get us there.
Conclusion
Clearly, many people are passionate about what performance management means. There is a global, widespread desire to improve performance, which is why so many organizations have grasped on to what they believe will be one of the performance management Holy Grails that will solve all their problems, only to be disappointed when their performance management initiative fails. Finally, the concept of negotiation in order to acquire the position you desire is very real. As this paper stated you can negotiate your pay, vacation time, sick leave, or even how much your company invests in you. The employee holds the key to the future; however, they must have confidence in their abilities and know they are worth what they are asking.
References:
Bennet-Alexander, Dawn D., Hartman, Laura P. (2003) Employment Law for Business, 4th edition. The McGraw-Hill Companies
CareerOverview. (2004). Food Service, Bartending, and Waitress Careers, Jobs, and Employment Information. Retrieved from the World Wide Web on May 16, 2006 from CareerOverview's website at: http://www.careeroverview.com/
The World Factbook. (2006). Retrieved May 15, 2006 from the World Wide Web: http://www.cia.gov/cia/publications/factbook/index.html
U.S. Department of Labor – Bureau of Labor Statistics, (2006). 2004-2014 Employment Projections. Retrieved from the World Wide Web on May 16, 2006 from the U.S. Department of Labor – Bureau of Labor Statistics's website at: http://www.bls.gov/
U.S. Department of Labor – Bureau of Labor Statistics. (2006). 2004 Wage Data. Retrieved from the World Wide Web on May 16, 2006 from the U.S. Department of Labor – Bureau of Labor Statistics's website at: http://www.bls.gov/
U.S. Department of Labor-Occupational Safety and Health Administration. (1998). OSHA 2254-Training Requirements in OSHA Standards and Training Guidelines. Retrieved May 15, 2006 from http://www.osha.gov/Publications/osha2254.pdf
The World Factbook. (2006). Retrieved May 15, 2006 from the World Wide Web: http://www.cia.gov/cia/publications/factbook/index.html
Bureau of Labor Statistics. (2006). Retrieved May 19, 2006 from http://www.bls.gov
Doyle, A. (no date). Evaluating Employee Benefits and Perks. Retrieved May 19, 2006 from
http://jobsearch.about.com/od/salary/a/benefitperk.htm
Procter, S. J., McArdle, L., Rowlinson, M., Forrester, P. & Hassard, J. (1993). Performance related pay in operation: a case study from the
electronics industry. Human Resource Management Journal, Vol.3, No.4, pp.60-74.
Reile, D. & Nickols, J. (2002). Survival Strategies for Your New Career. Retrieved May 19, 2006 from http://www.careerpharm.com/seeker/resources/salary-benefits.cfm
Workers' Compensation Board of Nova Scotia. (no date). EIP: Employment Incentives Program. Retrieved May 19, 2006 from http://www.wcb.ns.ca/brochures/eip.html
Wright, V. (1991) 'Performance related pay', in F. Neale (ed.) The Handbook of Performance Management. London: IPM
Related Topics