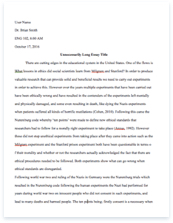 The whole doc is available only for registered users
Pages: 3
Word count: 637
Category: Obesity
A limited time offer! Get a custom sample essay written according to your requirements urgent 3h delivery guaranteed
Order Now
In 1969, an American named Horatio Sye Slocumm was sent by International Executive Service Corporation (IESC) to East Malaysia to start a bakery. Mr. Slocumm brought with him 35 years of baking experience with one of America's leading chain of bakeries. Therefore,Gardenia was born. In honour of Mr.Slocumm's contribution, 'Uncle Slocumm's orginal recipe' is still carried on the labels of Gardenia bread today. Gardenia Bakeries (KL) Sdn Bhd rolled the first loaf of bread off its line in 1986. It became the bread market leader with an astounding 99 percent brand recall rate and 80 percent top-of-mind recall within four short years. Gardenia's range of products grew and evolved through the years, becoming better and better with each step. Leveraging on its brand strength, Gardenia now produces a variety of baked products to satisfy consumers' demands like Breakthru,Delicia Waffles,Twiggies and others.
In addition, Gardenia's success began rather humbly. Gardenia Bakeries Malaysia rolled out the first loaf from its production lines in 1986.In a span of four years,it became the leading bread supplier with a 99% brand and 80% top-of mind recall. Malaysia's increasing demand for fresh and nutritious bread convinced Gardenia to invest in its own fully automated factory in 1991, constructed with a 6,000 loaves an hour capacity. In 1994, an additional state-of-theart plant, capable of producing 10,000 loaves an hour, commenced operations to meet the rising demand for bread.
Today, Gardenia's five factories, each with six fully automated bread lines, produce more than 900,000 fresh loaves a day, making it the largest bread producer in Southeast Asia. Gardenia achieved the Universal Integrated System ISI 2020 certification from the Research Institute of Standards in Islam in 2005. In terms of Superbrand accolades, the brand garnered the Superbrands Award for three consecutive years from 2003 to 2005. In 2006, it was conferred the Superbrands Consumers' Choice Award in Malaysia and reaffirmed its Superbrand status in 2008. In 2009 and 2011, Gardenia surged its way into the list of TOP Ten Brands based on a Gardenia Superbrands survey conducted by The Nielsen Company. Recently, the bread giant was awarded the Putra Brand Awards by the Association of Accredited Advertising Agents Agents (endorsed by Malaysia External Trade Development Corporation)Consumers' survey on the Most Preferred Brand (Foodstuff category) in year 2010 and 2011.
Activities
Social Work:
Gardenia has been actively involved in charitable causes. Everyday, Gardenia delivers complimentary fresh bread to over 45 charitable organizations like old folks homes, orphanages and centres for the disabled, eight of which have been on Gardenia's delivery list since 1991. Twiggies Wagon:
Since 2002, the Twiggies Wagon has been dispensing free Twiggies to schoolchildren during special events and functions. Currently available on request only in Klang Valley, plans are underway to make the Twiggies Wagon available nationwide. Collaboration With NADI:
As a responsible corporate citizen, we at Gardenia are doing our part to help fight the obesity epidemic in Malaysia. We are working closely with the National Diabetes Institute (NADI) on the "Fight Against Diabetes" programme, a major educational drive to bring public awareness on the prevention and management of diabetes. We believe that everyone has a part to play in the fight against obesity. It is not just up to the food manufacturers, Governmental agencies and NGOs but also health care practitioners, retailers as well as consumers. Each one can play an important role in improving not only the wellbeing of all Malaysians but also the overall health of the nation and future generations to come. Breadtime Story Factory Tour:
Since 1991, we have opened our factory doors to the public in order for us to share our journey, aspirations and progress with our customers. Today, we welcome over 25,000 visitors annually and take them on a personal tour of our bread factory absolutely free of charge!
Related Topics