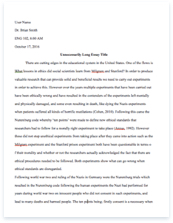 The whole doc is available only for registered users
A limited time offer! Get a custom sample essay written according to your requirements urgent 3h delivery guaranteed
Order Now
Describe the many roles of the azTeen management staff as discussed by Deb Rochford, Michelle Burgess, and Veronica Sherbina in the video. In general, Mrs. Deb Rochford as a publisher founded azTeen Magazine with the idea of gives teens an opportunity to get published. Mrs. Deb Rochford handles the management of azTeen Magazine. She and her staff of azTeen Magazine develop the roles of hiring, firing and sales. To be specific, Michelle Burgess is the Editor in chief of azTeen Magazine. She does the job of editing, hire the teenage staff of azTeen Magazine. Also, she makes and organizes the events such as parties for teenager that azTeen Magazine make in the year. In addition, she always is looking and thinking to improve and solve the issues of the business. Finally, Veronica Sherbina is the associate creative director. As a creative director Veronica work with the editor Michelle B. as a teen joining the best ideas and maximizing the recourses for the magazine.
What overall characteristics are important to azTeen Magazine when hiring teenaged interns? The overall characteristics when hiring teenaged interns are: Teenagers must fit with current culture, work well together, and be able to work as a team, professional and honest in their job that they are developing. Although teenagers do not have professional standard because their ages, they need to give the best in their job that they are doing to achieve the highest requirement of azTeen Magazine. What standards are used at azTeen Magazine in order to measure organizational performance? The standards used at azTeen Magazine in order to measure organizational performance would be how employees are performing because in order to be successful employees have to do their job on time, with high quality, good articles, good looks, and target advertisements, as result make money. In addition, value tools are used by asTeen Magazine in order to measure organizational performance such as technology (computers, blackberry cell phone), websites, facebook account, feedback, software (design programs), emails, marketing tools, printers.
What leadership characteristics are valued by the magazine's staff? Leaderships have to be really appreciative, respectful, a lot fun, relaxed, easygoing, genial, gentleness through age and experience. Also, leaders need to be business minded, creative Thinker, sort of a mentor, to motivate and encourage others. Finally, the magazine's staff must to be responsible e independents workers.
Related Topics