Attracting Talent and Recruitment, CIPD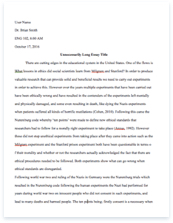 The whole doc is available only for registered users
A limited time offer! Get a custom sample essay written according to your requirements urgent 3h delivery guaranteed
Order Now
This paper sets out the proposed method for attracting talent and recruitment of a new HR Officer. In order to ensure that there is a structured induction programme and handover period, it is recommended that the recruitment process be set in motion in the near future. Four Factors that will affect our talent planning
Budget
Forecasting
The amount of work that will be coming in i:e seasonal work for retailers A company constantly should be forecasting to help prepare for changes in the marketplace. Forecasting sales revenues, materials costs, personnel costs and overhead costs can help a company plan for upcoming projects. Without accurate forecasting, it can be difficult to tell if the plan has any chance of success, if the company has the capabilities to pull off the plan and if the plan will help to strengthen the company's standing within the industry. For example, if your forecasting for the cost of goods has changed due to a sudden increase in material costs, then that can affect elements of your product roll-out plan, including projected profit and the long-term commitment you might need to make to a supplier to try to get the lowest price possible. Business plan
Organizational business plan directly affect the staffing function because it determines the type of personal that may be required in future. On the basis of business plan growing organization may need more staff in the future and declining organization will have to shunt out its staff and stagnating organization will work for retaining its staff. Staffing strategies may be different for these organizations. External factors may also affect recruitment
Economic recession can make the pool of candidates very large so it make it very hard to filter all the applications you receive.
Methods of recruitment
The first stage is to generate interest from candidates and there is a range of ways of doing this. Internal methods
It is important not to forget the internal talent pool when recruiting. Providing opportunities for development and career progression increases employee engagement and retention and supports succession planning. See our factsheet on succession for more information on this topic. Employee referral schemes
Some organisations operate an employee referral scheme. These schemes usually offer an incentive to existing employees to assist in the recruitment of family or friends. But employers should not rely on schemes such as these at the expense of att1ra1cting a diverse workforce. External methods
There are many options available for generating interest from individuals outside the organisation. These include placing advertisements in trade press, newspapers, on commercial job boards and on the organisation's website. Social networking sites are also increasingly being used as part of the recruitment process. Technology is also is being used more and more to manage the application process; for example storing candidate details and generating responses to applications.
Advertisements, whether online or on paper, should be clear and indicate the: requirements of the job necessary and the desirable criteria for job applicants (to limit the number of inappropriate applications received) nature of the organisation's activities
job location
reward package
job tenure (for example, contract length)
details of how to apply.
External recruitment services
Many organisations make use of external providers to assist with their recruitment. Widely known in the industry as recruitment agencies or recruitment consultants, they offer employers a range of services – attracting candidates, managing candidate responses, screening and shortlisting, or running assessment centres on the employer's behalf. These services might also be provided by an outsourcing provider. It is important that these recruitment partners develop a good understanding of the organisation and its requirements. Those employers and agencies committed to collaborative partnerships are more likely to achieve positive results. See our productive partnerships guide on the relationship between HR and recruitment agencies for more advice. Other ways to attract applications include building links with local colleges/universities, working with the jobcentre and holding open days.
Methods of Selection
Interview
Work sampling
Psychometric tests
Diversity
There is many benefits by employing diverse workforce, for instance: – Strong brainstorming, creativity. People coming from many cultures can give many ideas and their own experience from different backgrounds and cultures. The main advantage is that different cultures uses different techniques in engineering, IT or in management.
– It gives a better reputation for the company. Organizations with high level of diverse workforce are valued by foreign people e.g. Tesco, there is many people working from different cultures, who can help the customers by communicating in their languages.
Recruitment agencies are effective recruitment tool.
Using recruitment agencies it reduces the time spend on looking for new candidates, they make sure that candidates has right to work legally in the UK, they are doing also CRB checks. The recruitment screening standard is also high. – Internal recruitment. It is the cheapest and the fastest way of recruiting new candidate.
It gives the employer a clear vision of what experience, skills and attitude the recruit has got and also potential candidate is strongly familiarized with the company already. – Posting the job on the website. It allows everybody to apply for the job, thus recruiters gets many application forms and CV's through this method. It allows recruiters to check candidate profile on the website, and gives opportunity to make a psychometric tests or numeracy and literacy tests prepared by many professional services. –
What are selection methods and their benefits?
– Face to Face Interview. This method, when good prepared is the most beneficial method, because recruiter are able to get know candidate from the first second. They are able to recognize of candidates attitude and they can check their own experience by asking the questions and observing their reactions .
– Staffing agencies. It save the time of screening potential candidates. Employees hired through an agency are often available to start work more quickly than those found through other employee selection techniques, who may be currently employed and need to work out a notice.
– Psychometric tests. Psychometric tests are vital method of assessment, results are highly predictive in future job performance.
Conclusion
It has been found that the organization has a sound understanding of what processes need to be used in order to achieve effective recruitment and selection. In addition to this, several issues have been identified within the recruitment and selection process that need to be addressed by the organization. Recruitment and Selection need to be legally approved might be expensive and it involves a lot of time to hire a new recruit. There is many possibilities to post the vacancy and to select the candidate, however even when recruits thinks that it is right candidate by taking into the account many different selection methods, there is no 100% distinction on what candidate will be efficient by over the period of hiring time, because it depend on human attitudes to the job, which can be lost by de-motivating factors like working conditions, economic downturn or personal recognition.
Related Topics