Associate Degree Nursing and Bachelor Degree Nursing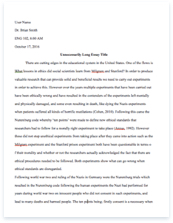 The whole doc is available only for registered users
Pages: 3
Word count: 645
Category: Nursing
A limited time offer! Get a custom sample essay written according to your requirements urgent 3h delivery guaranteed
Order Now
This paper's the focus will be on the differences in associate degree nursing (ADN and baccalaureate in nursing (BSN) competencies, based on educational preparation. Highly qualified nurses are required by most of the health care system, in the United States (US) Magnet hospitals, have require all nurse managers and nurses leaders to hold a baccalaureate or graduate degree in nursing by 2013. (Citation). This writer intents to analyze similarities and differences between ADN and BSN degrees, the ADN is an attractive option for many, due to shortened program, time and the reduce tuition rate; baccalaureate nursing program have additional classes in humanities, sciences and expanded nursing coursework. Additional classes in community health nursing, nursing management and research enables the BSN nurse to be prepared for broader scope of practice (citation). By the end of this paper the reader we will be able to differentiate the two educational levels based on a patient care scenario, which demonstrates why higher education is recommended for nurses.
Education Based on Degree.
Nursing schools have different nursing programs: Diploma, ADN and BSN are all degrees that lead to getting RN license also include in their core curriculum; Adult Health, Maternal and Newborn nursing, Pediatric, Psychiatric Nursing, Community Health nursing and Gerontological Nursing, the starting rate is also similar( some cases rate differ on advance positions that require BSN level). There are differences that makes of BSN as higher educational level of nursing compared to ADN, length of time and the amount of credits required to complete each programs, ADN typically takes 2 years, while BSN is 4 years including also the time spent taking the prerequisites to enroll in the program, BSN offer more courses in nursing theory including nursing research, and nursing informatics, all nursing educational levels are require to take and pass the National Council Licensure Examination (NCLEX)that require "Minimum technical competency for safe entry into basic nursing practice" (Rosseter, 2011. p. 4).
Competency
After 2 years degree ADN nurses vs 4 years degree BSN, provide enough information to say that nurses educate at the ADN level have a higher incidence of mistakes performing their duties (Rosseter, 2011, p24), lack of research skills, leadership and managerial skills as well as informatics needed to deliver quality medical care. BSN concentrates more on patient, as whole individual individualize each patient, no only physiologically also socio-cultural, giving high quality patient care. BSN nurses are trained to include case management, leadership, critical thinking and health promotion for patient health benefits increasing the quality of patient's health care needs.
The critical thinking skills that BSN apply to the patients in hospitals setting provide high level of safety for patients than care provide by ADN nurses, BSN include in care Knowledge of disease process, pharmacology, dietary, psychiatric, and cultural needs, they can analyze subjective data received by patients, critical lab reports, radiology/nuclear medicine reports, gather all current and past data and discuses with attendant and consultant for patient recovery.
Now we can conclude that bachelor degree offer to patients a higher lever of quality care but will never be enough when patient care is involve and further education is require in order to advance in life perspective and to bring the last technological advantages of medicine and health care to our patients as healthcare professionals, And encourage to nurses that currently have ADN move and step forward on their education to obtain the BSN degree level or higher, and patient care and safety will have better outcomes.
References:
Creasia, J. L., Friberg, E. E. (Oct.2010). Conceptual Foundations: The Bridge to professional.
Rosseter, R. J. (Apr.2011). Creating a More Highly Qualified Nursing Workforce (Fact Sheet). American Association of Colleges of Nursing.
http:www.aacn.nche.edu/media-relations/fact-sheets/nursing-workforce
Rosseter, R. J. (Jul.2011). The impact of Education on nursing practice. (fact sheet). American Association of Colleges of Nursing, obtain from: WWW.aacn.nche.edu/media-relations/fact-sheets/impact-of-education
Related Topics