Aravind Adiga's Novel the White Tiger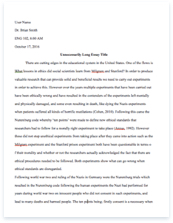 The whole doc is available only for registered users
A limited time offer! Get a custom sample essay written according to your requirements urgent 3h delivery guaranteed
Order Now
Aravind Adiga's novel, written from the perspective of Balram Halwai, critiques society in India. Through Balram, we are set on an adventure through the poor countrysides of India, to the lavish houses of the rich, to the slums of big cities. Adiga uses Balram's story to expose the societal wounds of India from the inside; by doing so, Adiga stresses that taking advantage over such wounds through the power of education leads to a greater sense of dignity and honor, and ultimately an escape to the many problems he had experienced for much of his life.
In order to understand how Balram is able to escape the problems of Indian society, it is necessary to understand how education, honor, and dignity transform Balram's character over the course of the book and help him move up the social ladder. This becomes apparent in the beginning of the book when Balram first introduces "Mr. Premier" (also referred to as Mr. Jiabao occasionally) to the situation in India. "The story of my upbringing is the story of how a half-baked fellow is produced. But pay attention, Mr. Premier! Fully formed fellows, after twelve years of school and three years of university, wear nice suits, join companies, and take orders from other men for the rest of their lives. Entrepreneurs are made from half-baked clay." (8-9). Balram presents a very controversial notion that undermines many preconceived ideas about success. It is often believed one is successful for landing a high end job, however Balram goes on to say that this in not the case. There is no dignity in being a suit-cladded slave, taking orders from those higher than you, which comes down to the education you receive.
Now, it's important to differentiate between the kind of education that Balram presents and what is believed as successful education. As stated in the quote, many go on to finish school and receive higher education. However, Balram's idea of education is the quite opposite, which includes basic knowledge like reading, with the rest being street knowledge. Hence the term "half-baked", as he only spent half of his childhood being institutionalized in a formal setting.
Being "half-baked" allows him to seek out knowledge about India from first-hand experience, which exposes him to the faults of Indian society. This knowledge allows him to get a better understanding of Indian society and its rules, allowing him to obtain dignity. And this isn't more apparent than in his tone that is presented during this conversation with the Mr. Premier. During that little segment, Balram has a very snooty tone, putting himself above those who have obtained a formal education. It is clear Balram sees himself in a state deserving more honor and respect than those he described. Because he is able to figure out the laws of the jungle, he is able to maneuver his way to the top, taking advantage of his masters' weaknesses.
The fact that he knows more about the society he lives in than his masters gives him some sense of dignity and pride. And this doesn't necessarily have to be related to his later life. This sense of dignity stretches all the way back to his origins. Had it not been for the day the administrator came to Balram's school and called him the "White Tiger", it is possible he would've never have gotten to experience that first taste of honor and dignity, setting the notion that he is capable of more than his classmates who will be stuck in the darkness. Because of such moments, he is able to thrive in the jungle that is Indian society as he is capable of having a sense of confidence and control of the sheep of the society.
This is a trend we see throughout the story. By the time Balram arrives in to serve as the driver for Mr. Ashok and his then wife, Pinky Madame, he has began to take notice of how the rich live, and there is no better example of this than the mall scene. Following his secret incursion into the mall by dressing up in slightly formal attire with shoes and a clean shirt, he rejoins the other drivers. Just before the scene ends we see Vitiligo-lips, another driver and colleague of Balram, say, "Country-mouse… you look like a fellow who wants to say something." This represents yet another point in which Balram's idea of education has come into play. There is a reason Balram seems so eager to share, and that is because he has learned how to take on a new identity by going into the mall. Earlier in the book Balram says, "I absorbed everything—that's the amazing thing about entrepreneurs. We are like sponges—we absorb and grow." . By going into the mall, Balram finds himself deliberately pursuing a lifestyle of imitation of a class he also despises.
He learns what it takes to pass for a rich person and contrasts it with earlier how the man who, despite his lower-class attire, tried to enter the shopping mall and then cries out for justice when not allowed entry. It is clear that Balram is taking note of his efforts, preparing for the moment in which he too can break free of the shackles placed upon him by the darkness and the rooster coop. All of these help fuel Balram's dignity, which is why he "looks like a fellow who wants to say something". However, he says nothing because, much like the upper class, he feels he isn't obligated to tell the rest of drivers what he has learned. The fact that he shakes his head, rather than say something, reveals that he doesn't find the other drivers worth his time. His grandeur is too big for the other drivers.
By this point, it can be seen how education–and subsequently dignity–has played a role in Balram's character. But how does this all play into freedom? All of these pieces come together in an epic finale at the end when Balram finally does what he has been waiting for all this time. "The Stork's son opened his eyes–just as I pierced his neck–and his lifeblood spurted into my eyes. I was blind. I was a free man.". Everything that Balram has experienced, everything he had learned from society, helped him maintain his dignity, even when Ashok clearly tried to take it away by defining his value. Balram learned from careful observation that Ashok was weak, a sheep. He learned that Ashok was not ready to deal with ways of Indian society. No matter how Balram was manipulated, at the end he was above his master. In fact, by not referring to Mr. Ashok by his name but rather as "the Stork's son" shows that he does not view Ashok as someone with any power. He is not a mister anymore. He is merely someone's son. Because of this, he is able to establish a sense of freedom.
Even though he will never truly be free, as he admits himself by talking about being scared when someone says "Balram", he is able to achieve things he could have never done had he not used his education to help maintain his dignity. It's clear Adiga wants us to understand the importance of education as Balram says in the end, "…start a school-an English language school-for poor children in Bangalore… A school full of White Tigers, unleashed on Bangalore!" (275). Balram saying that he dreams of starting a school reveals that even though he is a strong believer in the learning experiences of the streets, part of him still believes in the virtues of formal education. After all, it was in school where he learned to read, which helped distinguish him from everyone else in the school. It was in school where he became the White Tiger, which even though over the course of the novel he attempts to associate this nickname with him competing in Indian society, he originally earned the description for academic promise and integrity. This is what helps him maintain his dignity and honor, and finally escape the guillotine known as the rooster coop.
In conclusion, Adiga's narrative about Indian society reveals an important message about education, dignity, and freedom. Without dignity, one can't achieve freedom, and without education, one can't have dignity in themselves.
Related Topics