Ap Lang and Comp Synthesis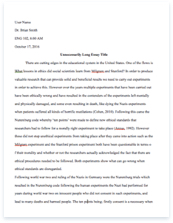 The whole doc is available only for registered users
A limited time offer! Get a custom sample essay written according to your requirements urgent 3h delivery guaranteed
Order Now
The issue of where to get America's oil from has been an outstanding issue ever since oil was first founded. The major problem is where we get it from: other countries, where they are getting billions of dollars yearly but yet we are still preserving our own reserves, or our own country, where we can save money and create jobs in areas such as Alaska, that are rich in oil reserves. Drilling for oil in Alaska, especially in the ANWR (Arctic National Wildlife Refuge) region, has been a highly debated area ever since the start of the 20th century.
This is due to the economic and social problems America faces such as, a fragile economy, high rates of unemployment, and a very high national debt. Environmentalists propose that drilling in the ANWR region will harm Alaska's environment by destroying one of the last pristine places on earth, harm the native animals and wildlife, and that it is in opposition of the Alaskan natives. "Pro-drillers" propose that drilling in ANWR will bring in thousands of jobs, billions of dollars, and not harm the environment or its neighboring wildlife. Both groups and the ideas they bring forward would have major impacts on American economy and lifestyle.
A major concern of environmentalists is the impact and wellbeing of Alaska's environment. The picture in Source E, gives the impression that we are destroying the last pristine place on Earth for no profit, nor for the good of the people. It makes the idea of drilling in ANWR seem ridiculous and even damaging to the country. However, the comic is misleading. As Doc Hastings, a US Congressman, says in Source A," The North Slope of ANWR, a tiny section of the 19 million acre refuge, was specifically set aside by President Jimmy Carter and congress for potential energy production. . . We can harness the potential of ANWR by using less than 3% of its acreage." Their ability to access billions of oil while only using a small percentage of land proves that the "last pristine place on earth" will remain natural and rural. It has to remain that way; the vast majority of ANWR is permanently off to any exploration.
Another major issue that hits hard with a lot of people is the impact the oil fields will have on the wildlife. Native animals such as the caribou,
bring up large opposition due to the harm drilling could cause. However, as discussed in Source F and Source G, the caribou have not only coexisted with the developed oil fields, but have thrived in existence. "The Central Arctic Caribou herd migrates directly through the Prudhoe Bay oil field has grown from 5,000 animals in the early 70s to well over 66,000 today (Source F)." These animals have adapted and overcame any obstacles that may have posed as a threat to them.
The economic benefits that drilling in ANWR would be tremendous for our fragile economy. The high unemployment rate, the national debt and Americas reliance on foreign oil has brought us to a point where we are importing $400 billion dollars of other countries goods (Source F), even though we have the same thing in our own country and we could use it to get out of debt with these other countries. Money equals power; if we are giving all of our money to other countries on a daily basis if we don't have to; we are only strengthening them and weakening our own power. This could all change by drilling on our own land. We can strengthen our own economy instead of someone else's. "ANWR contains an estimated 10.4 billion barrels of oil that could be used to help lower gasoline prices and strengthen our national security. . . According to the Energy Information Administration, for each barrel of oil produced in ANWR, U.S. imports will decline by 1 barrel (Source A)." By decreasing our dependence on foreign oil and using out own land to its full potential to help our own country to get to a better state, why wouldn't we do it? Drilling will create thousands of jobs and could possibly generate $150 billion to $296 billion in federal revenue. The increase in the job opportunities and revenue that will be brought in can help change the United States' economic and social problems.
The benefits of drilling in the ANWR region outweigh and disprove the negative accusations against it. It can only help with our declining economy and will improve the wellbeing of our country. The United States is a major world leader and we cannot jeopardize that by having reliance on foreign industries if that means punishing our citizens with the rising prices that come with it. Drilling for oil on our own soil will not damage the environment at all, it will only help the native animals, such as caribou, survive, provide thousands of job opportunities and bring in billions of dollars in federal revenue. It would be the only logical and reasonable way to get out of a high national debt and help the citizens live better lives.
Related Topics