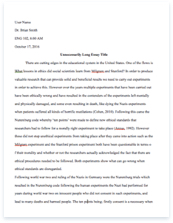 The whole doc is available only for registered users
Pages: 4
Word count: 769
Category: Child
A limited time offer! Get a custom sample essay written according to your requirements urgent 3h delivery guaranteed
Order Now
            One thing is certain about spitting in public places—it is not healthy, nor does it promote cleaner streets devoid of viruses and other types of bacteria. On the contrary, spitting in public does the exact opposite: it further contaminates public areas like sidewalks and bus stops inasmuch as it breeds more viruses and bacteria. Equally annoying is that spitting in public places does not show any sign of etiquette or, at the least, a consideration towards the rights of others to a healthy surrounding.
            The combination of saliva and phlegm is a lethal mix that can serve as host, or a breeding ground, for bacteria that dwell on just about everywhere else, which includes the human mouth. While there are people who are civilized enough to spit in proper places especially in proper times, there are also those who contribute to the numbers of places where bacteria can thrive and multiply. This is the case of people who spit in public places in any time that they desire just because they see nothing wrong in that habit.
Apparently, that is not certainly the case simply because spitting in public places is not only unethical; more than that, it is unsanitary not only for themselves but to the larger public. The same holds true to passersby who routinely walk on a daily basis in sidewalks, or pedestrians who habitually walk their way to their offices only to encounter spots of phlegm and saliva littered across the streets courtesy of no less than those who habitually spit in places like those.
            Public spit and the act itself of spitting in public are annoyances primarily because of two reasons: one is that the former poses health hazards to civilians, and two is that the latter is grossly unethical and is an unpleasing sight. Of course, there may be those who perceive public spit and the act of publicly spitting as nothing but normal simply because it is part of human nature to get rid of human waste such as phlegm and other bodily excretions such as saliva. Apparently, there is nothing wrong with getting rid of one's body wastes as it is, as it should be, a healthy practice in living a normal life. However, that is not to say that one can easily spit just about anywhere else in all occasions by virtue of the fact that to rid of body wastes is to human while to keep them inside one's body is to utter folly. On the contrary, there are right times and right places to properly dispose-off of one's phlegm.
            For example, a man cannot simply spit his phlegm right in front of a child while walking down the park for obvious ethical and health reasons. Instead, the man can simply take a disposable tissue and use it to as a temporary abode for his sticky oral secretion while looking for a trash can to throw it in. However, if the man does the opposite, which is to spit his phlegm before the child, he is in effect risking the health of the child from potential hazards such as infecting the child with cold virus. It also gives the child the impression that spitting in public, especially right in front of children, is permissible and is socially acceptable. For all we know, the child might actually learn that behavior and carry it for the rest of the child's life. In the end, the child does what he sees, adding up to the cycle of people who spit in public places.
            Things become worse when the man has a disease, probably hepatitis, and unknowingly contributes to the rise of health risks faced by the larger public. That is truer in public places with large numbers of daily commuters going about their ways, barely able to notice a slab of phlegm just within their arm's reach and about a few meters from their noses. Though chances may be slim, a person dropping something on top of that unforeseen spitted phlegm lying on the street may have contact with the virus and gets infected at the end of the day.
It is, of course, a hypothetical situation, but nevertheless the real-life chances are always there. In a train subway station, for instance, the spread of the virus coming from the phlegm may easily be transmitted to the commuters who share the same air and the same metal bar that they hold on to while traveling. This is just one reason why spitting in public is an annoyance.
Related Topics