Advertising and the Feminisation of Men in Korea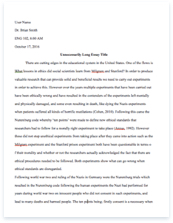 The whole doc is available only for registered users
A limited time offer! Get a custom sample essay written according to your requirements urgent 3h delivery guaranteed
Order Now
The traditional criteria for male attractiveness seemed to be the inverse-triangle shaped body, muscles, broad shoulders and a sculpted face. These are all indicators of high levels of testosterone, and would be desirable according to evolutionary psychology. Then the advent of the metrosexual man broke a new frontier, making it acceptable for men to care about their appearance. However, there is now a new criteria for male beauty that is completely different, and some attractive men now look like women. Ren a member of a newly launched Kpop group NU'EST, for example, has often been mistaken for a girl, and he is in fact praised for this femininity. He is not the only one, with Taemin from Shinee and Dongho from U-Kiss have also been said to be 'prettier than a girl'. There has even been a term coined for men like this – Kkotminam (꽃미남), or "Flower Boys".
Furthermore, there are certain trends in the Korean entertainment industry that were once the sole custody of females – jewelry, for example. The wearing of multiple ornaments seems largely a feminine practice that has been adopted by male idols in Korea. In addition, Korean idols and actors now frequently endorse cosmetics and skincare brands. For instance, Shinee now fronts a campaign for Etude House, Kim Hyun Joong smiles for The Face Shop and Song Joong Ki is the face of Tony Moly. The fact that they now dominate a space traditionally occupied by women indicates that the industry is choosing to market their products in a very specific way, as well as the fact that there seems to be a loosening of the ideals that constitute male beauty. Shinee endorsing Etude House – including lipsticks, mascaras, etc.
But not only are the male idols in Korea expected to look more feminine, they are in a way forced to behave more femininely as well. Male idols are routinely asked to perform dances belonging to the girl groups, perform cute 'aegyo' behaviour as well as cross-dress – not always for humourous purposes either. In an episode of Idol Maknae Rebellion, all of the participating idols were made to cross dress and decide which of them made the prettiest girl. The fetishisation of male idols as women seems rather odd, and definitely does not emerge naturally, given that they are subverting millennia-long ideals of conventional male beauty. In this paper, I will illustrate how and why the media has been able to propagate this new image of men, and why it has become such a trend. Unintentional Messages
Men are not the main target audience of any cosmetics company, and even though some companies have skincare lines targeted at men, these are rarely what the male idols end up endorsing. Rather, these cosmetics campaigns seek to encourage women to purchase these products, by packaging them as what their idols would like a girl to use. In the Shinee advertisement for Etude House pictured above, for instance, the fact that they are pointing the lipsticks at the viewer suggests that they want the viewer to use it, not themselves. Given that these idols can sell anything from socks to alcohol to a particular brand of chicken, asking them to sell cosmetics and skincare really is not that big of a stretch. However, because of the very existence of these advertising campaigns, there exists a connection between men and the use of cosmetics and skincare, and this connection does not always connect in the same way as the above argument. In semiotics (Rose, 2012), for example, a man holding a lipstick and smiling can be interpreted in a few different ways. The signifer – the man, the lipstick and the smile – has no meaning outside of a particular context.
The signified – the concept attached to the image – is however not always the same, because signs are polysemic, and have different interpretations depending on the context. While the ad featuring Shinee is not trying to say that they use lipstick, they will forever be linked to Etude House, a cosmetics brand for women. Also worthy of note is the fact that Shinee, Kim Hyun Joong and Song Joong Ki all endorse a very popular item of Korean makeup known as BB cream. This is possibly the sole item of makeup widely used by men in Korea, even though it is unpopular outside the country. This is partially because BB creams are a sort of 'invisible makeup', responsible only for making someone look like they have natural flawless skin, and not like a drag queen. However, it is also because of the fact that these idols are often portrayed as actually using these BB creams instead of merely encouraging the viewer to buy them. In fact, the desire for men having flawless skin with no acne may be attributed partially to all male idols having such skin. Semiologically speaking, men with flawless skin represent an ideal
Intentional Messages
Unfortunately, while it is possible that the more effeminate portrayal of men in cosmetic ads is largely unintentional, the forced cross-dressing and performance of feminine dances on television shows (such as on Idol Maknae Rebellion) is not. U-Kiss Dongho cross-dressing in Idol Maknae Rebellion
The media in this case very deliberately set up the situation that forces male idols to dress up in female clothing to provide entertainment and garner higher ratings. The idols, however, are most often very uncomfortable with doing so. The image broadcast to the world by the television stations, however, proposes that this image of the idols as being acceptable, even desirable to some extent. The question is – who is the one doing the desiring? In this case, the media may actually be pandering to the female gaze in creating an image of effeminate 'cute' men. While this may not appeal to a female audience in general, it definitely appeals to the female fanbase that the Korean boybands have. By dressing the idols up like dolls, they are objectifying them and subjecting them to the female gaze. It runs in the same vein as the trend for 'chocolate abs', or the chiseled six-pack abs that some Korean idols such as Rain possess. Basically, it is fan service.
However, this fan service will eventually send the message across that it is acceptable (should there be a desire to) for men to dress as women and still be attractive and not merely provide comedic fodder (as drag queens might). They are saying that these men make beautiful women, and that is a good thing. In addition, the entertainment companies often portray specific members of each band as being very effeminate – even without dressing like a woman. NU'EST's Ren is an example of such a portrayal. He may naturally look feminine, but this factor is played up by both the entertainment company as well as the television stations. NU'EST's Ren
According Cultivation Theory, the media provides a distorted worldview, and that constant exposure to this media content will construct a reality that is consistent with the content. (Kim & Lowry, 2005). In addition, according to semiology (Rose, 2012), signs and images are interpreted by the audience to have various different meanings. In other words, the media creates a certain image that they want to use, and this image eventually becomes accepted as the norm by the audience. They then act on this 'knowledge' of reality and change their attitudes and behaviours accordingly. By portraying effeminate men such as Ren as being popular, handsome, or even pretty, the media is sending the message that being effeminate is acceptable and desirable, and creating an ideal of men that is not properly grounded in reality. While Ren does look quite effeminate, and some male idols may enjoy performing 'sexy' female group dances, the media has amplified his femininity beyond original proportions, and portrayed it in a very positive light. It thus sends a message to the general public that it is good for men to look and behave effeminately, and in fact, the more effeminately the better.
The ones on the receiving end of that message are not just women, but men as well. It tells them that looking and behaving this way is both acceptable and attractive and will make them desirable to women. These men then decide to modify their own appearances and behaviours to fit within this cultural paradigm. This is what Kim & Lowry term "the mainstreaming effect". People have a tendency to assume that media – even media for the sake of entertainment, is a reflection of reality as it is. This suggests that there were people who liked effeminate men even before they ever appeared in the media. However, this is not always the case. It is possible for media to construct an image of reality that never existed in the first place.
Even if there was never an indication that there was a market for men who looked like women, by indicating to the public that such a concept is desirable. Media is always constantly either reinforcing ideas or undermining them, and in this case, the media has chosen to create and magnify an image of men that is contrary to other conventional ideals of male beauty. In other words, Ren is not popular because he is particularly handsome (or pretty in this case), but because he is a man who looks like a woman. And simply because the media portrays him and men like him as being beautiful, the concept of such has sunk into the public consciousness. They could just as easily have perpetuated the traditional ideal of male attractiveness, or portrayed him as an undesirable anomaly, and this trend might never have taken root. Conclusion
The ideals of male beauty overlapping with that of female beauty is seemingly counterintuitive, since evolutionary psychology as well as other theories of male beauty and attractiveness such as the Golden Ratio and waist-hip ratio might suggest that there is a definite difference between what women find desirable in men. There is thus a definite third party responsible for such an image, and that third party is the media. In this case, they did not do it because they have an underlying political or ideological agenda, but because they have a monetary incentive to do so. By portraying men in skirts and making average-looking men extraordinary, the media in Korea has created a veritable gold mine in broadcasting, product advertisement and exploitable boybands.
Related Topics