Advertising and Campaign Pepsi Refresh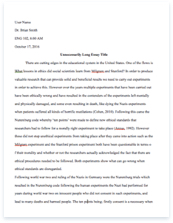 The whole doc is available only for registered users
A limited time offer! Get a custom sample essay written according to your requirements urgent 3h delivery guaranteed
Order Now
1. Pepsi relied on the celebrities on its marketing campaigns throughout its history and the message given by Pepsi was most concentrated on being young " 1961-1964: Now It's Pepsi for those Who Think Young", 1992-1993 "Be Young, Have Fun Drink Pepsi" to being socially responsible. Pepsi used to have a brand image of being "cool" however Pepsi tried to change this image to being socially responsible and started the campaign Pepsi Refresh which aims to grant aid to the projects which promises to make the world a better place. The new campaign marks a shift in the marketing campaigns of Pepsi because Pepsi changed the message from being young to being socially responsible and company tried to attract attention via social media instead of just relying on celebrities. Therefore it is possible to state that Pepsi tries to change its brand image from being irresponsible to being responsible. 2. Promotional Mix Elements
i) Advertising
Pepsi run spot ads in 30 different cable channels which aim to inform people. With this campaign, Pepsi's advertising shifted to social media. Pepsi used cross channel marketing. Furthermore Pepsi continued to rely on celebrity figures in its marketing campaigns.
ii) Public relations & Sponsorship
Public relations through agreements. The campaign aims to fund projects which creates ideas that will make the world a better place. iii) Direct Marketing
Pepsi makes direct marketing by using social media as social media is the main force behind this campaign.
3. Target audience of Pepsi may be accepted as people who are socially responsible and following social media intensely.
4. Effective marketing communication includes to identify target audience, determining communication objectives, designing message and managing the marketing. It is possible to claim that in this campaign Pepsi identified the target audience as the socially responsible customers and people who are using intense social media. Communication objectives may be stated as to attract attention from the society by using social media and creating a value for the society in return. The message of the campaign is to make the world a better place and company managed the campaign by supporting with additional tools such as public relations and ads.
5. Pepsi Refresh campaign manages to attract attention in the social media however this attention did not reflect to the sales figures of the brand. In the millennium age, being socially responsible is the new trend however people may not switch their habits that easily. Therefore there will be a battle between habits and social responsibility. It is possible to claim that Pepsi may increase its sales with this campaign but the impact will be
Related Topics