About Popular Healthy-lifeStyle Jamba Juice Stores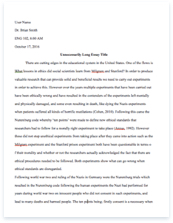 The whole doc is available only for registered users
A limited time offer! Get a custom sample essay written according to your requirements urgent 3h delivery guaranteed
Order Now
Jamba Juice began with Kirk Perron, a cyclist and a healthy-life man who at an early age opened the first store in California on March 31st of 1990. At the age of 16, he began investing in real estate and started working at supermarkets gaining retail experience. Perron started recruiting people that would help him launch the business. He partnered with three people: Joe Vergara, the director of research and development, who he met at Safeway store and who was already in the juice business, Kevin Peters who helped him scout for the location of his first store and would become director of partnership development and lastly, Linda Ozawa Olds, who together incorporated Juice Club, which is how they first named the place. The weekend of their opening, over 2,600 customers walked through the door and refreshed themselves with the delicious products Jamba Juice was already incorporating to their menu. Jamba Juice is and will always be one of the best places to go for healthy alternatives.
Jamba Juice is a unique and well known place due to their large variety, their nutritional benefits, and their manageable prices. In comparison to other businesses, Jamba Juice offers the best options for a balanced diet.
The more, the better….
We all know that every business has direct and indirect competitors. Here in San Antonio, Jamba Juice competes directly with 'Rise Up' and 'Revolucion Coffee'. For those who don't know, they all share a pretty similar menu, including the very popular and unique Açai Bowls. However, consumers prefer Jamba Juice due to the delicious and colorful smoothies, boosts described as a blast of caffeine-free energy that can be added to your smoothie, fruity bowls, shots made of vitamins and nutrients, fresh juices, tasty bites, and more. Jamba Juice is so successful because it has been able to keep their clientele regardless of new competition. Most of this it accredited to their amazing menu that no other fast-food service has.
Healthy, healthy, healthy…
Most people care about what they eat and if the products they consume are actually natural. Some feel that juicing for weight loss is a great idea which is how Jamba Juice has also become so popular. Some of the lower-calorie products Jamba Juice includes are: Juice – Purely Carrot, 100 to 230 calories; Smoothies – Peach Perfection, 210 to 360 calories; Bowls – Fruit and Greek Yogurt Bowl, 390 calories; Boosts – Daily Vitamin + Zinc Boost, 0 calories, etc. Some people argue that even though these might seem so healthy and natural, they cointan a lot of sugar, reducing its nutritional benefits. However, Jamba Juice guarantees using real, fresh, seasonal fruits and veggies. These contain many vitamins, minerals, and proteins that can only be obtained from these natural goods. This and many other factors contribute to being the best option against similar franchises.
Just right…right?
The affordability of these types of places plays a big role since they want to attract as many different types of customers as possible. Jamba Juice not only offers a large variety with nutritional benefits but also makes them really manageable when it comes to prices. They also vary their sizes to match their customers' possibility of choice. Providing a good service is also necessary to get along with their customers in order to promote a good image.
In conclusion, Jamba Juice is a well known franchise that started as a small business and grew due to their ability to keeping their high quality products while opening their opportunities to a national market. Nowadays, Jamba Juice is able to beat their competition because of their national recognition and healthy, constantly changing, menu.
Related Topics