About Malaria Mosquito-borne Blood Serious Life-threatening Illness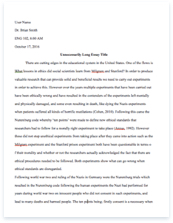 The whole doc is available only for registered users
A limited time offer! Get a custom sample essay written according to your requirements urgent 3h delivery guaranteed
Order Now
Mosquitoes are ancestors of the Order of Diptera which falls under the group of Nematocera – are a suborder of elongated flies with thin, segmented antennae and mostly aquatic larvae.  Malaria is a mosquito-borne blood serious life-threatening illness which is brought about by a Plasmodium parasite that is transmitted to individuals through the bite of contaminated female Anopheles mosquitoes called 'malaria vectors'. (WHO).
According to the research and records of the World Health Organization (WHO), there are 5 parasite species that are closely linked to the cause of Malaria in people, and two of these species are Plasmodium falciparum and Plasmodium vivax – represent the highest risk. Malaria signs and symptoms normally start within a few weeks after being bitten by an infected mosquito and they can vary from person to person. Some of the symptoms that could be associated with the infection of this disease include: fever, chills, headache, nausea, vomiting muscle pain, fatigue and sometimes extreme sweating, chest associated with chest pain, and abdominal pain.
As mention earlier in this paper, Malaria is transmitted by the bite of an infective female Anopheles Mosquito but it can also be transmitted through blood transfusion of infected individuals and the utilization of contaminated needles, syringes that pose potential methods of transmission. Another method of transmission include is Congenital – infected mothers transmit parasites to their child during pregnancy before or during delivery (CDC- Malaria). This means of transmission is at low in the USA due to the fact that medical professionals can diagnose and treat it before it gets complicated. But in other places like Africa where health care isn't available to all, this possess a great threat to mothers and their new born babies. Lastly, malaria could be "airport transmitted" – alludes to infection brought about by contaminated mosquitoes that are transported quickly via aircraft from a malaria endemic nation to a non-endemic nation. If the local conditions permit their survival, the infected mosquito can bite local inhabitants who would thus be able to secure the disease without having traveled to main geographical places that this disease in high in contraction.
The main geographic regions where Malaria is high in contraction depends solely on climatic factors, for example, temperature, humidity, and precipitation. Malaria is transmitted in tropical and subtropical zones, where Anopheles mosquitoes can endure, reproduce, and also where parasites can complete their growth cycle (CDC-Malaria). Temperature is especially critical. For instance, at temperatures beneath 20°C (68°F), Plasmodium falciparum cannot complete it's life cycle. In many malaria-endemic countries, the transmission does not occur in all parts because of the climate variations. For the most part, transmission will be progressively extreme, and it is transmitted all year due the temperature and favorable climates.
The most important aspect of this disease is that it can be treat with proper diagnosis and availability of medication and felicities that can deal with cases. Treatment of Malaria relies upon numerous components including disease seriousness, the types of malaria parasite causing the contamination and the part of the world in which the disease was obtained. Some treatment option for Malaria include: Use of Anti-parasite-kills parasites and Antibiotics- stops the growth of or kills bacteria (Bello-Bravo, Julia). As stated by the CDC, most medications utilized in treatment are dynamic against the parasite shapes in the blood (the structure that causes disease) include; Chloroquine, Atovaquone-proguanil (Malarone®), Artemether-lumefantrine (Coartem®), Mefloquine (Lariam®), and Quinine.
Which begs the question why is there is a high amount of people dying from this disease every year? It's the fact that most of these countries in the African continent affected by this disease don't have a high sophisticated healthcare infrastructure to deal with disease, good irrigation systems, funding to pay for the vaccines and medications, and lastly the local communities doesn't fully understand how to prevent the contraction of the disease which could help lower the death rates (Noble, Mark D). On hand, may research shows facts that CDC is very activity in the fight of this disease;
· Through work with Roll Back Malaria partners, including the World Health Organization (WHO), the United Nations' Children's Fund (UNICEF), the World Bank, the U.S. Agency for International Development (USAID), International Red Cross, and Expanded Program on Immunization;
· Through work directly with Ministries of Health in malaria-endemic countries, as well as local disease prevention and control partners (e.g., the national malaria control program, the reproductive health program responsible for maternal health, the child health program).
· Providing direct staff support to WHO; UNICEF; the Global Fund to Fight AIDS, Tuberculosis, and Malaria; and the World Bank – all stakeholders in the Roll Back Malaria (RBM) Partnership
Some other general facts I found very shocking and interesting about this disease from a global perspective and impacts were:
· In 2017, there were an estimated 219 million cases of malaria in 90 countries.
· Malaria deaths reached 435,000 in 2017.
· The WHO African Region carries a disproportionately high share of the global malaria burden. In 2017, the region was home to 92% of malaria cases and 93% of malaria deaths.
· Total funding for malaria control and elimination reached an estimated US$ 3.1 billion in 2017. Contributions from governments of endemic countries amounted to US$ 900 million, representing 28% of total funding.
· In 2017, P. falciparum accounted for 99.7% of estimated malaria cases in the WHO African Region, as well as in the majority of cases in the WHO regions of South-East Asia (62.8%), the Eastern Mediterranean (69%) and the Western Pacific (71.9%).
· P. vivax is the predominant parasite in the WHO Region of the Americas, representing 74.1% of malaria cases.
.
Work Cited
Bello-Bravo, Julia, et al. "Malaria Prevention and Treatment Using Educational Animations: A Case Study in Kakamega County, Kenya." International Journal of Education and Development Using Information and Communication Technology, vol. 13, no. 1, Jan. 2017, pp. 70–86. EBSCOhost, search.ebscohost.com/login.aspx?direct=true&db=eric&AN=EJ1142268&site=ehost-live.
"CDC – Malaria – About Malaria." Centers for Disease Control and Prevention, Centers for Disease Control and Prevention, www.cdc.gov/malaria/about/index.html.
"Fact Sheet about Malaria." World Health Organization, World Health Organization, www.who.int/news-room/fact-sheets/detail/malaria.
Noble, Mark D., and Kelly F. Austin. "Rural Disadvantage and Malaria in Less-Developed Nations: A Cross-National Investigation of a Neglected Disease." Rural Sociology, vol. 81, no. 1, Mar. 2016, pp. 99–134. EBSCOhost, doi:10.1111/ruso.12087.
Related Topics