"A Haunted House" by Virginia Woolf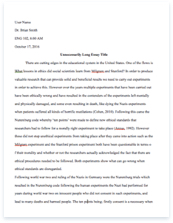 The whole doc is available only for registered users
Pages: 2
Word count: 323
Category: sound
A limited time offer! Get a custom sample essay written according to your requirements urgent 3h delivery guaranteed
Order Now
A Haunted House AnalysisSetting: The setting for A Haunted House by Virginia Woolf takes place in a centuries old house. The story starts off at dusk, just as the sun is setting. This house is on a tree-lined avenue close to a farm. The season is most likely spring or summer, considering grass and green leaves are described. The weather is stormy; it is very windy and raining.The moon is present as the setting transitions into night.
"A moment lat
er the light had faded. Out in the garden then? But the trees spun darkness for a wandering beam of sun…death was between us, coming to the woman first, hundreds of years ago, leaving the house…"
"The wind roars up the avenue. Trees stoop and bend this way and that. Moonbeams splash and spill wildly in the rain."
"The windowpanes reflected apples, reflected roses; all the leaves were green in the glass."
"…the garden still as ever, only the book had slipped into the grass." Tone: The tone is mysterious and suspenseful throughout most of the story as the ghosts are searching for something. This something is unknown to the reader until the last sentence of the story.Use of it and here. Unknown, engages reader , pulls them into story
"…lifting here, opening there, making sure…"
" "Here we left it," she said. And he added, "Oh, but here too!" "It's upstairs," she murmured. "And in the garden," he whispered. "Quietly," they said, "or we shall wake them." " The tone changes to calm, remembrance and reflection and embracement.
"…only the wood pigeons bubbling with content…""
"…the garden still as ever…"
"…from the deepest wells of silence the wood pigeon drew its bubble of sound.
"The doors go shutting far in the distance, gently knocking like the pulse of a heart."
When dealing with Death the tone changes again to obscurity and gloominess.
Related Topics