A Common Genetic Variant Is Associated with Adult and Childhood Obesity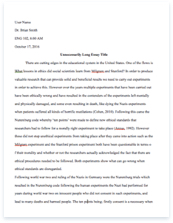 The whole doc is available only for registered users
A limited time offer! Get a custom sample essay written according to your requirements urgent 3h delivery guaranteed
Order Now
Nowadays obesity is serious problem not only in the USA, but in many other countries in the world. The recent investigation shows that obesity rates during last decades practically doubled. It is a serious problem, because obesity increases the risk of serious chronic diseases in future. It is necessary to admit that obesity also increases the risk of mortality. In particular, obesity is associated with increased risks not only of diabetes mellitus, but also with heart failures, hypertension and some forms of cancer.
Many scientists claim that obesity is hereditary trait. The paper provides scanning of DNA samples from the Framingham Heart Study participants. Researchers try to identify common genetic variants associated with obesity. In other words, researchers try to reveal what genes are responsible for coordinating human weight. Findings are presented in the form of samples composed representatives of Western European Ancestry. Researchers assert that important determinants of obesity are likely to be common genetic polymorphisms.
Questions:
How meta-analysis can be involved in identifying which genotype is associated with childhood obesity?
What are parental genotypes used for?
Related Topics