World Maps Gallery Assignment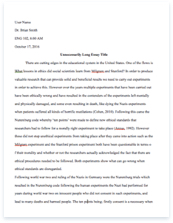 The whole doc is available only for registered users
A limited time offer! Get a custom sample essay written according to your requirements urgent 3h delivery guaranteed
Order Now
Various issues around the globe have impacted civilization and our common interaction. Social phenomena have shaped how we view the world we live in and how we behave. Key areas of life are affected in an immense way such as health, employment, access to resources, etc. Whether its negative or positive, as humans we all have contributed to these matters in some way, shape or form.
Individuals of certain sexual orientations and gender identities are affected by these issues in major ways. Some countries oppress homosexuality while others offer protection from hate speech and hate crime. In Map 2: Sexual Orientation Laws, Death penalty is one of the more severe consequences in criminalization along with imprisonment. Countries like Saudi Arabia, Iran, and Iraq have death penalty because of sexual orientation. These countries have religious beliefs that limit LGBTQ+ freedom of expression. Islam is the main religion of middle eastern countries and homosexuality is viewed as a sin. The United States, Canada and Brazil recognizes same-sex unions and provides anti-discrimination laws. Same-sex marriage, joint adoption and second parent adoption are the liberties for LGBTQ+ individuals in these countries. These liberations allow them to have the same family opportunities as other human beings. Regulations that prohibit discrimination include labor and the constitution.
The Equal Protection Clause of the 14th Amendment proclaims that "no state shall deny to any person within its jurisdiction 'the equal protection of the laws.'" People should be treated in the same manner as others in similar circumstances. Discrimination has adverse influence in terms of health and job opportunity. According to "Documented Evidence of Employment Discrimination & Its Effects on LGBT People" by The Williams Institute, research suggests that LGBTQ+ people who are publicly open about their sexuality/identity in a workplace are at a higher risk of harassment and being fired than those who aren't. "Only 5.8% of bisexuals are open about their sexual orientation to all of their coworkers." (Sears, B; Mallory, C, pg. 4) Fear of being discriminated against causes LGBTQ+ people to mask that part of them. Concealing identity can take a toll on one's mental health as they might feel limited or unable to be their true selves. Symbolic Interactionism and its approach on gender is that its learned through the interactions we have with each other. We communicate the meaning of masculine and feminine gender roles through social interaction because we are familiar with it.
When a baby is born, the method of gendering them is instantly encouraged by either "boy" or "girl." As babies grow older the foundation of gender isn't evident in their behavior and gender identity is more complex in a world of binary categories. Some parents cling onto the meaning of feminine and masculine gender roles which leads to them to be narrow-minded if their child behaves outside of "the norm." These issues' effect on sexual orientation and gender identity can make self-expression difficult and do more harm than good.
Language is a method we use to communicate in a structured and conventional way. English has been adopted as an official language by numerous countries. Some people study it as a second language and for others it's a native tongue. Map 14: Global English, there's more regions that have English as one of the official languages than regions with language of wider communication. Colonization and imperialism had a huge influence on the spread of English vernacular. "The Linguistic Colonialism of English" by Anna Corradi talks about the authority of the West and its systems. "Until the 19th century, the British were the major superpower, and their method of colonization included establishing schools which taught English language and Western culture to locals who needed to be 'modernized.'" (Corradi, Anna, 2017) Ethnocentrism and its connection to European imperialism is that the Europeans felt that they needed to take over these nations to enlighten them with modern technologies and that those customs of life were better.
Ghana and South Africa had their own cultures and beliefs and now use English as their official language after British rule. Culture modifies our behavior and gives us a sense of independence. Being forced to abandon your own and adopt another that you aren't accustomed to can feel dehumanizing.
There are a variety of positive and negative issues that we face on a day-to-day basis and that tailor our lives. Our involvement in these issues manifests how humanity is all connected and how we are both the cause and effect. Acknowledging our social interaction and in what ways its impacted by us, we may come to realize that everything we do, we do it as one.