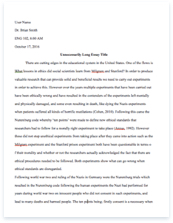 The whole doc is available only for registered users
A limited time offer! Get a custom sample essay written according to your requirements urgent 3h delivery guaranteed
Order Now
Overview and Problem identification: Even though revenues grew from $1.65B to $25B from 1984 to 2000 while generating a 27% annual return, Disney's growth rate after the end of 2000 was well below 20% as Eisner began diversifying business lines to include cruise ships, theme parks and broadcasting cable operations. As a result, Disney's ever growing number of businesses raises the question if Disney still has a coherent strategy for its business mix given its 20% expected growth rate may not make sense given increasing competition across all its business. It is believed that Disney may have become too large for Eisner's management style which ultimately runs by a single person as well.
Analysis in brief: Walt Disney uses a related diversification strategy to create economies of scope through operational and corporate relatedness. Within the firm's Studio Entertainment business, for example, Disney can gain economies of scope by sharing activities among its different movie distribution companies such as Touchstone Pictures, Hollywood Pictures, and Dimension Films. Broad and deep knowledge about its customers is a capability on which Disney relies to develop corporate-level core competencies in terms of advertising and marketing. With these competencies, Disney is able to create economies of scope through corporate relatedness as it cross-sells products that are highlighted in its movies through the distribution channels that are part of its Parks and Resorts and Consumer Products businesses. Thus, characters created in movies become figures that are marketed through Disney's retail stores (part of the Consumer Products business). In addition, themes established in movies become the source of new rides in the firm's theme parks, which are part of the Parks and Resorts business and provide themes for clothing and other retail products.
When Eisner took helm of the company in 1984, his goal was to maximize shareholder wealth through an annual revenue target and return on stockholder equity exceeding 20%. He managed to succeed by revitalizing the TV and movie business segment, by focusing on quality movies that were released 15-18 times per year which moved Disney's share of the market from 4 to 19%. In addition, he maximized theme park profitability by increasing ticket prices, opening new hotels, and expanding new rides to maximize the unused acreage of Disney theme parks and turning them into resorts. Eisner then proceeded with coordination among Disney businesses through companywide marketing activities, in-house media buying group and promotion of Disney events coordinated among all divisions. Eisner's biggest move was to expand into new businesses, regions, and audiences by introducing its Disney Stores which sold consumer products (books, magazines, Disney toys) while expanding theme parks in Paris to attract another audience in a new region. After Disney's acquisition of ABC and becoming the largest entertainment company, Disney's financial performance began to deteriorate yet rebounded due to the strength of its broadcast and cable operations which included ESPN and shows like Who wants to be a millionaire illustrating the success of a diversification strategy.
Related Topics