The Man Born From the Dark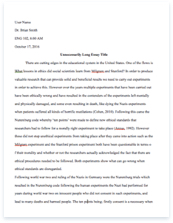 The whole doc is available only for registered users
A limited time offer! Get a custom sample essay written according to your requirements urgent 3h delivery guaranteed
Order Now
Don't ever forget that everything Hitler did in Germany was legal. HItler was actually a very amazingly military general and leader he led people into battles with the goal to win and had magnificent battle strategies and secret weapons they were very terrifying and mercles. That doesn't mean that they were all right and not harmingful to their nation."Those arrested by either the police or the Gestapo had less than three minutes to pack clothing and say their goodbyes." The people of germany didn't have a choice if they didn't agree with Adolf Hitler they had to follow him. Hitler crazy but amazingly led the right wing of the national socialist party.
He also somehow amazingly convinced President Hindenburg to make a all brand new Reichstag election for March 1933. Sadly a few days before the election the Reichstag building was set on a big terrifying fire that burned for a long time. After he was elected the government of prague told Hitler 'We must always demand so much that we can never be satisfied."Hitler agreed and he also thought the same way. Hitler thought that if people demanded things, that it will help win battles and gain needed land. They could use the land that they got to farm that way they can get out of the great depression and so they can have things and space to grow crops.
Politicians used terrible and cruel Jewish rumours to win citizens of germany votes. "Adolf Hitler had long nurtured a hatred of the Jewish people." Llewellyn YEAR There was much debate about why Adolf Hitler hated the jewish people and their religion that much. Most of the Evidence of Hitler's anti-Jewish beliefs and thoughts can be found in his transcripts in his book that he made in prison called Mein Kampf. Mein Kampf was about his life and why he hated the jewish people as much as he did, he wrote his book the 5 years he was in prison. Germany had the most overwhelming military over all of Poland, hitler helped increase Germany's military size by 3 times its original. The attack on Poland was Germany's first successful implementation. On September 17, 1939, Soviet Union took over Poland on the eastern side. Very Unsuccessful at fighting a two front war, Poland sadly surrendered ten days later. After Poland was defeated in early October 1939, the country was divided between Nazi Germany and the Soviet Union.
When Hitler became chancellor it wasn't supported but nobody could do anything about it or "Anyone suspected of plotting against the government could be arrested and imprisoned without trial." Hitler would imprison or even kill people who he did not trust, he didn't want anyone to try to ruin his power nor position. They believed that Hitler can bring together a coalition with Hugenberg DNVP that could command most of the Reichstag. They assured that Hitler would become channeled of Germany
The Great Depression was a terrible time to the economic conditions in Germany, many people lost their jobs, they had no food and they were basically just broke. All of this led to the hitler joining and making the nazi party higher.. the United States repercussions of the crash reinforced also strengthened the restrictive immigration rules. By 1933 about 15 million people in Germany (around 20 percent of the United States population at the time) didn't have jobs or any money, they really had no money.
There were some German people who were really skeptical of Adolf when he became chancellor of Germany, but hitler didn't let that get in his way. But Führer and the military turned Hitler into a well loved and known person, he had many people cherishing him saying how good he is doing for them and having them believing that he was a good person and that he was doing so much good, some were even saying that the lord sent him to them to save Germany.
July 1938, Hitler talked it Britain's Prime Minister (Neville Chamberlain) that hitler would not talked over Czechoslovakia if he was to gain control of Sudetenland. In 1938, He made a speech against Czechoslovakian President (Benes) at a Nazi. hitler wanted to take Czechoslovakia land, he demanded them to give it to him if not then things will get worse. But germany did not want to go to war because they didn't have the right things to battle but hitler did not care what they thought he just wanted what he wanted and he wouldnt take no for an answer. Czechoslovakian has been known for having good political and stuff so maybe that's why he wanted the land so badly. Germany was scared that the invasion would turn into a war with europe and russia, they knew they were not in the right place to fight a battle so they were hoping it didnt get out of hand, because they knew they couldn't talk hitler out of it.
Hitler did lots of bad things, but most of the things he did were legal and supported. He was wrong for many things but he also was very intelligent and knew his way around things, and on how to make things go his way. He had lots of hate towards jews that he eventually got 6 million of them killed. But all of that changed after he died. The law was changed and everything was different. It was almost like he had people brainwashed over him, but whatever he was doing he had lots of supporters. Some people disagreed with him but he would just kill them or send them to jail if they didn't trust him because it was a rule that they couldn't doubt him. He was a very smart man on the way he made things work, very demanding too, that probably helped him achieve his goals. He was very hardworking, so although he was a very bad guy, the stuff he did was not illegal, it was just wrong.