The leadership of Alan Sugar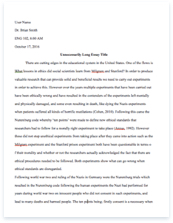 The whole doc is available only for registered users
A limited time offer! Get a custom sample essay written according to your requirements urgent 3h delivery guaranteed
Order Now
Amstrad, which started as a small enterprise, became international consumer electronics, telecommunications and computer group with wholly owned subsidiaries in France, Germany, Benelux and Denmark, and a worldwide presence through a network of distributors. Amstrad built up to a stock market value of $1.2 billion.
Sir Alan Sugar, Amstrad chairman, reveals the secrets of his success in the early years, when he started with a van and a few dozen TVs and hi-fis.
This report investigated into the growth and success of Amstrad in the consumer electronics and microcomputers markets and assesses what has happened to Alan Sugar since 1991.
Historic growth and success of Amstrad.
Hereby is a brief history of Amstrad after 1991. In my opinion, Alan Sugar' building his empire falls into three steps.
Firstly, Alan Sugar started to enter laptop computer market in 1991. In 1992, his Amstrad purchased 29.9% stake of Betacom PLC from Canon Street Investments PLC. A rights issue and subscription, increasesed Amstrad's shareholding in Betacom to 71.3%. Betacom, a UK based domestic telephone supplier provides Amstrad with a foothold in the developing telecommunications market. In 1993, Amstrad acquired Dancall Telecom, (for c£8m) a Danish dedicated telecommunications manufacturer specializing in cordless phone technologies: CT0, CT1, GSM, PCN and NMT450. The acquisition enhanced UK CT2 research resources and facilitated access to the Scandinavian market. Also in this year, Amstrad launched the world's first Personal Digital assistant (PDA600). Moreover, Repayment and cancellation of share capital involving a scheme of arrangement, as a result of which Amstrad's shareholding in Betacom reduced to 66.2%. (http://www.amstrad.com/profile.html)
Secondly, during the period from 1994 to 1999, Alan Sugar broadened his business and acted as the brain of his Amstrad. In 1994, Alan Sugar acquired Viglen computers, the UK's leading supplier of computers direct to end-users. Amstrad direct launched in the UK, supplying computers and faxes direct to the public. In 1995, Alan Sugar acquired Data flex design communications, a specialist in modems. In 1996, he launched Dan call GSM mobile phones. What important in this year is that Alan Sugar was granted Betacom a license to use the Amstrad brand on consumer electronics products. (http://www.amstrad.com/profile.html)
In 1997, Alan Sugar made Amstrad well known to the world after a range of activities. Alan Sugar appointed Chairman of the Board at Betacom in this year. Amstrad launched Dan call dual band mobile phone (World phone). It sells Dan call Telecom to German telecoms manufacturer Bosch Telecom for c£96m. It launches Cable Receiver/Decoder STB for Foxtel in Australia. As a pay back, Amstrad awarded a contract to supply advanced Interactive Digital Set top boxes to British Sky Broadcasting PLC. Amstrad's consumer electronics and satellite business is sold to Betacom. Its PLC is de-listed from the stock exchange and each shareholder receives loan notes, shares in Viglen Technology PLC (a newly listed company), shares in Betacom PLC and a letter of entitlement to the potential net proceeds arising from two court cases. Betacom PLC changed its name to Amstrad PLC (Nov.) (http://www.amstrad.com/news_latest.html)
In 1998, Amstrad announced an agreement with Cable & Wireless Communications to sell Cable & Wireless branded telecom products into the retail market. It commences supply of multiple products to BSkyB to facilitate digital interactive services. In 1999, Amstrad DRX100 (Digital Satellite Receiver) awarded What Satellite TV award for "Best Sky Receiver" Amstrad sells Betacom, Answer call and Cable & Wireless branded telecommunications business to Alba PLC for £4M in cash.
Thirdly, Alan Sugar catches the step with time and reach into new scopes. The e-mailer plus is the most versatile and user-friendly home phone on the market today. With the ability to send and receive multiple emails worldwide, send SMS text messages to mobiles access the internet and play games, it really is the ultimate in home communication. Alan Sugar and his Amstrad have even built in a SMARTCARD reader to enable Secure Credit Card Transactions in the future! Manufactured with only Amstrad's know-how, it offers the most cost-effective and easy way to stay in touch with friends and family. Amstrad launches the [email protected], a personal communication centre incorporating fully featured telephone with full email capabilities. The [email protected] brings e-mail to the mass market for the first time, says Sir Alan. Sugar.
In Millennium, Amserve, a subsidiary of Amstrad, is established to manage the retail sales and distribution of the [email protected], delivering advertising into consumers' homes and generating email revenue from the [email protected] Amstrad announces Britannia Music and Direct Line Financial Services as the first companies to sign-up to participate in direct advertising programs on the [email protected] It announces that Dixon's Group plc has taken a 20% stake in its wholly owned subsidiary, Amserve Ltd, in a £15 million deal. (http://www.google.ac.uk)
Amstrad announces it is the first company to have received full type approval from BSkyB for its new DRX200 Digital Set Top Box incorporating the new ST5512 chipset. In 2001, Jack Straw and Sir Alan Sugar launch [email protected] watch, a revolutionary new scheme which allows Neighborhood Watch coordinators to communicate with the Police in near virtual time by means of Amstrad [email protected] communication centers installed within their homes. Amstrad releases its next generation Digital Set Top Box, the DRX300.It add HSBC, Jungle.com and Blue Square to its ever increasing list of advertisers on the [email protected] In 2002, Amstrad launched the [email protected], the next generation [email protected], which now offers internet access and allows you to download and play Sinclair ZX Spectrum games.
As a successful businessman, SIR Alan Sugar submits his top tips below:
You need knowledge and experience of the business in which you want to work. Don't go into it because it is 'glamorous'
Don't accept any credit that you cannot pay back. You are dead in the water if you let people down
Be honest with your customers and suppliers
Don't extend credit to your customers in case you are let down, until you are really sure of their reliability
Don't take on products/services that YOU want – only what you can SELL
Build up good relationships with people you do business with
Be careful about who you do business with
Keep a regular and careful eye on your sales revenue. Don't make excuses if you're not meeting target – do something about it
(http://www.amstrad.com/news_latest.html)
Don't get complacent when you're reaching your sales targets – you may encounter a lean period when you need extra money to tie you over.
Discussion about the leadership of Alan Sugar
Leadership is the process whereby one individual influences other group members toward the attainment of defined group or organizational goals. (Philip, 1997)
It is no doubt that Sir Alan Sugar is the brain in the leadership of Amstrad.
Sir Alan Sugar is not a manager but a leader. He creates the essential purpose or mission of Amstrad and the strategy for putting it into practice. The job of the manager is to implement that vision.
The manager is the means of achieving the end, the vision created by him. For example, Sir Sugar can see the need for reorganizing the workforce into teams so that the workforce can serve e-mail works, he convinces the workforce to accept the change and the manager makes sure that the workforce is reorganized into effective teams, to adopt to serve e-mail works.
Some people are born to lead; common sense suggests that this is so. Sir Alan Sugar is this sort of people, which called great leader. According to Kirkpatrick and Lock's great person theory approach,
Great leaders possess key traits that set them apart from most other human beings
These traits remain stable over time and across different groups
All great leaders share these characteristics regardless of when and where they lived or the precise role in history they fulfilled (Richard, 1999)
Most people can't stand Sir Alan Sugar, Even amongst supporters of London's legendary Tottenham Hotspur Football Club, which he owns, "People who meet me for the first time often find me rude and abrupt", the 50 year old businessman confesses, but I have always found that straight-forwardness and plain-talking tends to pay off."
According to Muczyk and Reimann, leaders tend to adopt any of four distinct styles described here.
Directive democrat style: subordinates did tell exactly how to do their jobs while subordinates did permit to participate in making decisions;
Directive autocrat style: subordinates did tell exactly how to do their jobs while subordinates did not permit to participate in making decisions;
Permissive democrat style: subordinates did not tell exactly how to do their jobs while subordinates did permit to participate in making decisions;
Permissive autocrat style: subordinates did not tell exactly how to do their jobs while subordinates did not permit to participate in making decisions. (Martin, w, 1995)
All four styles seem to involve a mixed pattern of advantages and disadvantages. The relative success of each depends heavily on conditions existing within a given organization and its specific stage of development.
It is recognized that Sir Alan Sugar acts following the second style of leadership. He makes decisions without consulting subordinates and supervises subordinates' work activities very closely. Although Amstrad does not respect personal freedom, it may be highly successful when employees are inexperienced or under qualified for their jobs or when subordinates adopt an adversarial stance toward management and must be closely supervised. Alan Sugar matches his own style to the needs of the organization of Amstrad and to change as these needs shift and evolve.
On the other hand, Alan Sugar's leading style is not useful in dealing with employees who have a high level of technical skill and want to be left alone to manage their own jobs.
Actually there is no single leadership style is best under all conditions and in all situations. However, for Amstrad, Sir Alan Sugar has already recognized the importance of differences in this respect can be a constructive first step toward assuring that the style most suited to the given set of conditions of Amstrad, in fact, adopted.
Another study indicates that this is a complex issue; production-oriented and people-oriented leadership behaviors both offer a mixed pattern of pluses and minuses.
Low concern for production and high concern for people
High concern for production and high concern for people
Low concern for production and low concern for people
High concern for production and low concern for people (Lussier & Robert, 2001)
With respect to showing consideration, the major benefits are improved group atmosphere and morale. However, since leaders high on this dimension are reluctant to at in a directive manner toward subordinates and often shy away from presenting them with negative feedback, productivity sometimes suffers.
Regarding initiating structure, efficiency and performance are indeed sometimes enhanced by this leadership style. If leaders focus entirely on production, how ever, employees may soon conclude that no one cares about them or their welfare. Then work-related attitudes such as job satisfaction and organizational commitment may suffer. (Georgiades, Nick, 1998)
One specific pattern that may indeed have an edge in many settings is a pattern in which leaders demonstrate high concern with both people and production. Indeed, research has shown that high amounts of concern with people and concern with productivity are not incompatible. Rather, skilful leaders can combine both of these orientations into their overall styles to produce favorable results. Thus, although no one leadership style is best, leaders who combine these two concerns may often have an important edge over leaders who show only one or the other. (Yukl & Gary, 1998)
Conclusion:
It was a strategy which served Sir Alan Sugar well, his personal fortune now estimated at $400 million, the Amstrad group continuing to turn over more than $100 million p.a., and remaining the largest PC manufacturer in the UK despite fierce competition from overseas. That's not bad going for a former barrow boy from London's East End. (http://www.amstrad.com/news_latest.html)
The directive autocrat leadership style influences the efficiency of the Amstrad and gives the orientation. Amstrad was more recently the pioneer of the Europe-wide satellite receiving market, all the time winning a reputation for bringing technology down in price for the mass market.
References:
Georgiades, Nick, 1998, Leadership for competitive advantage, Croom Helm
Lussier & Robert, N, 2001, Leadership: theory, application, skill development, Sweet & Maxwell.
Martin, W, 1995, A Comparison of Leadership actions and styles, Croom Helm.
Philip, S, 1997, Leadership, Precise Hall.
Richard, L, 1999, Leadership: theory and practice, McGraw-Hill Irwin.
Yukl & Gary, 1998, leadership in organization, Sweet & Maxwell.
http://www.amstrad.com/profile.html
http://www.amstrad.com/news_latest.html
http://www.google.ac.uk
Related Topics