The Importance of Communication, Compromising, and Time Management in Group Work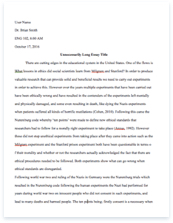 The whole doc is available only for registered users
A limited time offer! Get a custom sample essay written according to your requirements urgent 3h delivery guaranteed
Order Now
In our group of 6, diversity was evident as not all members knew one another. Although, this was the case, we all formed a strong bond from the start. We all had one goal, which was to achieve a high grade for this assignment. I organized a group meeting to discuss all the ideas we had to create a strong online presence and digital campaign for our app, Edu-Life Path. Once we had discussed it, we set deadlines on different sections of the assignment. This meant that we could manage our time effectively and everyone was delegated an equal role. I discovered along my journey, that I played the role as the coordinator (Belbin, 1993). I found myself being the team coordinator, as I arranged meetings and delegated everyone their role. My job was to focus on creating the value proposition canvas and I also had the responsibility of ensuring the report was styled professionally. Being artistic, this allowed me to incorporate my creativity into the work which I very much enjoyed.
In order to avoid any miscommunication, I set up a WhatsApp group chat with all the team members in. This meant that we could discuss any ideas, queries or issues we had, throughout the journey. Once the deadlines had been set, we continued to carry out group meetings to communicate what had been done and what was incomplete. First, the website was launched and then the three social media platforms were created. Although, we had a positive group dynamic and all members got on, the overall contribution of certain members wasn't consistent. Some hadn't completed their task for the deadlines we had set, which set the group back with the completion time of the assignment. Even though I was annoyed, I took action and communicated with those individuals, responding to this issue with a positive attitude. I was honest and encouraged them so we would could complete the assignment on time. Once this conflict was resolved, we had a final meeting before the deadline date which was effectively because together, we worked as a group to make any minor changes. This meant we all had a final say on the work, which was fair for everyone.
One lesson I have learnt from this experience is effective communication is key to a successful team. During my journey, being faced with the challenge of not all members of the group contributing their part, it was important for me to remain calm and be honest with them. Approaching this situation, in a positive way meant less conflict would arise and the group dynamic would remain strong. In addition, communication was essential so that we could keep track of the progress that was made. But, by having clear communication meant that we could together efficiently to complete the tasks. This lesson has created a positive impact on me for future group work opportunities participate in. This is because even though I contributed my part, in the future I will ensure that I motivate others to play an equal role within the role. It has allowed me to become more aware and understand the vitalness in communication.
Another lesson, I have learnt is time management is vital for high productivity. By breaking down the assignment into smaller parts, it meant that we could manage the work load more efficiently. Smaller tasks also meant that everyone would have a role. By delegating roles and responsibilities to each individual in the group, meant that everyone would have a purpose. Essentially, this would result in an increase in motivation to complete the work and improve our time management skills. This lesson will allow me to ensure that for any future group work opportunities I do, that we follow the same strategy and focus on our time management skills.
The third lesson I have is learnt that working in a large group, can be challenging with different types of personalities. However, I found through this experience, working together meant we could innovate more ideas to create a successful online presence and digital campaign. Working with different types of individuals also meant that the team had a wider skill set. We were able to use this to our advantage, so we implemented those different skills our work. I also found working in a large team meant, we could motivate each other to complete the tasks. This increased the work productivity and allowed us to form good relationships with one another. This lesson will allow me to focus on comprising and ensuring I maintain a positive approach in future group work opportunities.
Related Topics