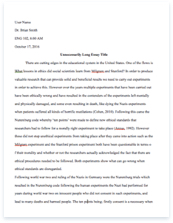 The whole doc is available only for registered users
Pages: 2
Word count: 418
Category: Design
A limited time offer! Get a custom sample essay written according to your requirements urgent 3h delivery guaranteed
Order Now
After through the analysis on the current payroll system. The proponents mentioned some consideration of the proponent they are not familiar with an accounting technique used to process Payroll So namely the connectivity will be made ​​and after reviewing his client's system. The system should be able to complete it as quickly as possible and should be implemented version.
The proponents of the prototype and that uses the following activities would be recognized. * Requirements Gathering and Refining
The proponents have meets with the client, determined the overall objectives of the system and also need to recognize the system. The proponents are seeking facts and data through interviews with private companies and the companies concerned staff. The proponents also been researching and imformation from the internet, books and other resources and additional data for our system.
* Quick Design
A quick production design and then built that focuses on the areas found in the user area as the primary user interface system functionality. The proponents have used the patterns in existing company said. The proponents will look on other transactions such as project and compered by its structure and design.
* Building Prototype
To produce a prototype system, the proponents follows the pattern and the required steps in building a system.
* Customer Evaluation of Prototype
The prototype was shown to the client for a review of it. In this part, the changes and requirements of the revision is considered to be in accordance with our client needs
* Engineering Product
This is the final product provided to the client. This product is expected to be ready for implementation by the client.
Prototyping gives access to all system consisting quickly so would attribute the system can be divided or classified in advance. As other approach in a software development, prototyping begins this collection of need. Developer and customer meet and define the overall objectives for a software, identify whatever requirements are known and outline the areas where the other definition is regulating a quick design and then occurs. The quick design focuses on the representation of the aspects of software found on users. The quick design leads to the development of prototypes. Prototype is evaluated by the customer or user and used to refine the requirements for the software to be developed. Process-times occurs as prototypes "tuned" to satisfy customer needs while at the same time enabling the proponents to better understand what needs to be done.
Related Topics