The Effects of Technology on Poor Time Management and Sleep Deprivation Among Students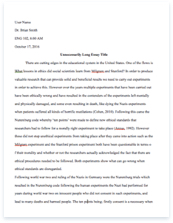 The whole doc is available only for registered users
A limited time offer! Get a custom sample essay written according to your requirements urgent 3h delivery guaranteed
Order Now
Poor decision making and unintelligent priorities is a common issue among teenagers and young adults that can lead to sleep deprivation problems, which leads to academic problems. Finding it hard to go to sleep at a proper time affects our circadian clock and it messes up our performance at school and even our physical, mental, and emotional health. Poor time-management habits originated from having a life revolving around technology have a negative effect on our sleeping patterns. When I was younger, most likely I had acceptable sleeping habits, but I do not clearly recall how that felt. Now, as a young adult, I tend to be tired and drowsy during most days, but at night I cannot conceive feeling sleepy until really late at night. Avoiding taking naps during the day is a method I use to avoid altering even more my circadian clock. I usually take natural pills before going to bed to aid me conceive sleep and to avoid waking up numerous times at night. It is human nature to wake up sometime after night but in my case it is quite irritating because I do not just wake up once but several times, I go to sleep really late, and I have to wake up for 8AM classes every single day of the week.
Therefore, if I do not take the pills I barely get any sleep at night. I am sure most college students relate to this substandard sleeping routine. We do not go to sleep at the time we are supposed to. We go to sleep mainly when our bodies are entirely exhausted, until we cannot keep our eyes open a minute more. Numerous distractions such as technology and the dorm life can be blamed for this issue. We are basically self-destructing ourselves since sleep deprivation has a huge negative impact on our academic and physical performance. Technology has a direct impact in new generation's' habits. With this new and rapid advancements come countless of benefits, but it also comes with tremendous drawbacks in our society such as concentration loss and sleep deprivation. I have been conscious about this problem since a while ago but technology absorbs our attention like a sponge, and it takes an incredible amount of self control to not let it negatively affect our life. Last week I lost my cellphone in an accident.
Right now it is sitting at the bottom of a lake in the park. Since the day my device decided to jump into the water, I have had a lot of time to work on projects, read, as well as sleep better since I do not get distracted by it when I go to bed anymore. I am seriously considering getting a flip-phone instead of another smartphone in order to go back to more normal time-management habits. College students are one of the most researched group of people when it comes to sleep deprivation, maybe because of our so popular poor decision making habits. Most adults go to sleep at a reasonable time unless they have something important to do, but teenagers and young adults usually stay up playing video games, watching TV shows, and anything involved with technology, but we do not think or care about the consequences. It is important that we learn conscience about this issues and not let them control us.
Related Topics