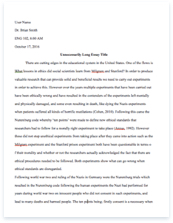 The whole doc is available only for registered users
Pages: 2
Word count: 341
Category: Europe
A limited time offer! Get a custom sample essay written according to your requirements urgent 3h delivery guaranteed
Order Now
In 1814, after Napoleon's defeat in Europe, the leaders of the greatest powers of the continent (the Quadruple Alliance: Prussia, Austria, the Great Britain and Russia) gathered together in Vienna in order to define their further strategies and political order, as well as to prevent possible rise of other aggressive national leaders, like Napoleon, who could become a threat to the settled peace around the continent. The decisions made during the Congress were directed on maintaining stable political and territorial situation in Europe.
This agreement between the nations is called the Concert of Europe, which was supposed to be one of the first attempts to form integrated international society and balance the interests of European most influential nations. In 1818 France joined the Alliance. In 1820-1822 suppressing nationalistic uprisings in Italy and Spain can be considered as another important accomplishment of the Concert.
However, starting from 1825 a number of misunderstandings between the Great Britain and the rest of the powers took place. They were connected with the policies of the Alliance regarding Latin America (Britain was against this intervention), as well as with the position of the Alliance toward the Greek War of independence. Due to these disagreements conservative British nation chose to withdraw from the Concert. In early 1840s the situation in Europe became very unbalanced due to increasing nationalistic tendencies in such powerful countries, as Italy and Germany.
Finally, the last accomplishment of the Concert was its support of the independence of Belgium and Greece. In 1848 some European nations started claiming a revision of territorial divisions proclaimed in the Congress of Vienna, followed by a number of wars, including the Crimean War, Franco-Prussian War, etc. Therefore, the Concert was demised, but it's impossible to underestimate the importance of its historical mission as the first foundation which initiated such traditions as international diplomacy and negotiations.
References:
·         Overview: The Concert of Europe. (n.d.). Pleasant Valley High School. The Official Internet Resource. Retrieved November 11, 2007, from the World Wide Web: <http://www.pvhs.chico.k12.ca.us/~bsilva/projects/concert/concessy.html>.
Related Topics