The Company and Its Purpose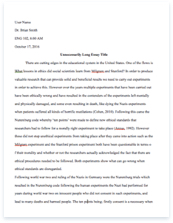 The whole doc is available only for registered users
A limited time offer! Get a custom sample essay written according to your requirements urgent 3h delivery guaranteed
Order Now
Roche is a healthcare company present globally with its headquarters in Basel, Switzerland, its founding place. As a company that is focused in research they develop, discover, and provide innovative therapeutic and diagnostic services and products. Throughout their history they have made many breakthroughs in medicine, and their services and products deliver huge benefits to patients and healthcare professionals from early detection of diseases to diagnosis, treatment, and treatment monitoring. Roche employs over 80,000 people and its products are present in over 150 countries. Its research centers are located in Switzerland, Japan, the United States, and Germany. The company is managed and supported by the group headquarter in Basel, however many local subordinates are in present globally.
Roche was founded on October 1st, 1896 in Basel, Switzerland, by Fritz Hoffman-La Roche who envisioned that an important step in fighting against diseases would be by industrial manufacture of standardized medicines. From the early days Roche's team strived to be an innovative company, and they wanted to be present internationally; because it would give them the chance to offer their medical solutions and also monitor needs in every part of this world.
Their vision of Roche as a leading healthcare company is to produce, create and market innovative solutions of high quality for unresolved medical needs. Its services and products aim to prevent, diagnose and treat diseases, thus enhancing health and quality of people's lives. At Roche the main objective is to develop medicines and diagnostics that will aid patients live longer and better life. They want to tackle unmet medical needs by excelling in science.
Management and Organizational Behavior
Teams
As innovation becomes more central than ever to growth in the face of competition, companies depend increasingly on teams to understand their innovation goals; thus, giving these teams a new strategic significance. Furthermore, this puts an objective on teams to learn – effectively, intensively, and rapidly. A lot of literature has increased the understanding of team learning activities – the activities by which team's obtain and processes knowledge that allows it to improve its performance.
Keeping in mind the industry of Roche's operations it is assumed that the need for teamwork is crucial. Teamwork is needed in every levels of company chart in order to continue the innovations. With new technology, like Genentech, fully integrated into the company, the research and development teams can work easily on projects and share resources as never before. As part of the integration, Roche will maintain the diversity of approaches essential for successful innovation.
Roche's customers include patients, hospitals, healthcare professionals and reference laboratories, and also public and private healthcare payers. To improve commercial effectiveness it tries to understand and respond to their different needs and expectations. This is another important fact why team collaboration needs to be present in all levels of the organization. Also, the company will develop better products and solution for the customers by understanding customers' needs. Cross functional teams need to exists, since the solutions are complex and require understanding from different areas within the company. Researching and developing clinically differentiated pharmaceuticals and their application in key therapeutic areas such as infectious, oncology, virology, autoimmune and bone diseases, and transplantation medicine – as well as developing the right diagnostic tools to optimize healthcare need. And with the support from experts from different spheres and as a part of a team to deliver better result. It is crucial to develop a participatory-management style where teams and its members share their ideas and develop different ways of doing things in a framework of mutual understanding.
The Roche Pharma CEO Awards recognize teams that have creatively improved the way of work and pushed science, passionately pursued innovative solutions for patients, and took marketing and operations to the next level. In recent yers more than 165 teams from every region, disease biology area and function participated in the programme. Winning teams included employees at every stage in their careers — from young post-docs to senior researchers with decades of experience.
Leadership applications
The official statement of the company about leadership is of this nature: "leadership at Roche is not just about managers – we encourage and support everyone in every role to take personal leadership for their own performance and career development". Roche knows the environment of its business is about innovation, which assures long term growth. Thus, to achieve this objective the company want not only just the support of their workers, but also forward-looking and competent workers. A key objective of company's development programs is to identify future leaders and develop current ones. As part of their succession planning, they continually review and recommend for promotion employees who show exceptional leadership qualities and strong performance. Roche focuses on helping workers apply their leadership skills and deliver Roche's main goals. They practice a supportive and participative leadership style that is friendly to its followers and consults them. They want to help followers to reach their goals and provide the needed support and direction.
Roche's business objectives are attached to its leaders and in their path they rely in their skills and the ability to drive everyone toward that goal. They have defined the competencies that leaders should possess, and this applies to everyone down the organizational levels; because these competencies covered the areas related to strong cooperation, decision making, empowerment, and the ability to manage change and handle conflict. These are the main competencies that Roche expects its leaders to have:
Focus to create value

Mobilize the organization

Deliver the results

Innovate, learn and change
What's impressive about the leadership model is that the behaviors associated with each competency are defined according to three levels of leadership:
Level 1 (Essential): leads a department or function.

Level 2 (Expanded): leads a site or global function or region.

Level 3 (Enterprise): leads a division or Roche group
Roche is very careful with its leaders and they know that they are an important part of the company's success, thus, they have many development programs to give its leaders the skills to be more effective, and to make the workforce more productive, committed, and engaged.
Change Management
It is in the nature of humanity that everything changes and evolves, nothing is constant. Businesses also are affected by changes, and some see changes as opportunities whereas others see them as stressful events, but, whatever the case management has to deal with them continuously. Roche is a company whose business is depending on innovation, and it is the most important part of their success. It is important for them to be open to unconventional ideas and recognize new trends at very early stage. Thus, they view change as an opportunity and their position as industry leader as threat, thus, they encourage their workers to be open to new ideas and the world.
Roche has good opinion for their leaders and they continuously try to develop them, and among some skills that they want their leaders to have, is that the company want them to act as agents for change. The encouragement of their workers is a sign that Roche is supportive to innovators, they give the authority and encourage their workers to initiate and undertake changes; because to stay competitive in the future they need to develop constantly. Furthermore, Roche relates its success to the workers who lead and encourage change. They have invested 139 million Swiss Francs in a development program and individual coaching on change management and other skills, with an average of 29 hours per employee. Since its workers are the ones who have to adapt to new things and to the effects of changes inside and outside the business it is important to make sure that they are suitably trained to be able to cope with these changes. This is the part of the management process and leadership in the company.
Out of many programs, one training program was adopted in order to address their leaders' need to improve their ability to change, and many participants appreciated the program because it helped them change their behavior on the job. This was an improvement that was observed by every member of the company.
Conflict
Roche says that its most significant resource is its reputation, and therefore feels that everybody duty should be to secure that reputation. It is said that organization's qualities – courage, integrity, and enthusiasm – and its rules are the ones that direct their business practices. The set of accepted rules spreads out the principles that this organization partakes in performing their business. Roche was actively engaged in a training program for its employees and leaders, and one of the training helped its leader improve in the areas of guiding conflict resolution and communicating and listening; on average, leaders saw a 47 percentage point improvement and observers saw a 25 percentage point improvement.
Conflicts in this company are an important subject – they trust that development is driven by conflicting and difference in approaching things. The compromise techniques that are part of Roche are of the problem solving type that is familiar to every manager from the training they have. Every party that is included in the conflict would be informed that they can resolve their differences and proceed with commitment to the organization.
Company's managers clarify that they will not favor one side and would support compromising solutions – a known procedure in the academic theories; if not then they mediate with the end goal to determine the issue so it does not influences the members of the organization and individuals working in it. The parties would be encouraged and advised to portray the particular activities they might want the other party to take and find a mutual solution for both parties included. After the underlying goals the administrator of that circumstance would set a time to review progress.
Emotion and Stress Management
Stress and emotional swings are common in today's workplaces, and so is the case in Roche. Thus, in order for more efficient and better environment for employees Roche has developed and works constantly to develop a set of methods that it would use in order to settle these unwanted cases. One of the methods Roche think helps to effectively solve the stress and negative emotions of employees is to know the reasons why it happens. Roche has a policy where it opens the conversation with employees to evaluate the stress and burn-out, because chances are employees do not open approach the employer for these issues. By having the conversation Roche can get a good picture of the reasons and thus amend some factors in the workplace in order to bring back the spirit of the workplace up. In continuation, the management of Roche uses a method in which they strive to make a less stressful environment, thus, controlling the cases of negative emotions, burn-outs, and stress. A first respond under this method is to give employees room to rejuvenate, to take a break and a moment to "breath". Another method in order to settle the cases of employees with a high stress level and burn-out is to give the feeling and assure that they have autonomy. One thing that is in the core of the managing team of Roche is to remember that new generations, like millennials or even Generation Z, are the biggest group of work-force, and due to their new demands and different values workplace environments should be constructed to fit them and their needs. While an employer cannot amend and change every aspect of its business to accommodate every- and new-mindset, there are some aspect that employer should change in order to control the emotional and stress levels; and grating autonomy is one effective way.
Employees – Motivation and HRM 
Roche employee pool is spread around 180 countries and contains over 80,000 workers and they believe that they are an important source to follow the business strategy of constant innovation and growth. The company is looking for workers that will share the values of the organization and be enthusiastic of their job and employer because it helps building trust in Roche. They state that the result of their success comes from taking in the best people; people who care about making a difference for customers, and who lead and drive change. The figure on the right is a broad summary of the people that Roche has employed worldwide.
Motivation
Motivation is key component of the organization since they understand that everyone included require that factor among if Roches is to meet its end goals and thus the organization to be successful. In a wide perspective this organization want to be seen as caring and favorable as employer, so they offer an incredible workplace, development opportunities and adequate compensation packages. The company keeps motivating its workers by having a working environment where everyone feels respected and valued, and where they can build up their fullest potential. As the most noticed motivation idea used by this organization is through acknowledgment acts; the organization is known for its Employee of Choice reward – a reward for the best performing workers as a mean of motivation. This sort of inspiration idea is practiced very much and known to the business world and managers. The mentioned program is an appealing inspiration factor used by the organization; this idea depends on the possibility that acknowledgment can be a strong spark and that it enhances performance and productivity.
Human Resource Management
Learning – Roche's mission in helping its workers in developing their professional, functional, and leadership skills; they held nearly 13,000 courses in recent times through their Common HR Information Solution platform. Over 28,000 training sessions (classroom and web) took place and they registered close to 552,000 bookings.
Development and Training – Roche is very interested in helping the workers to develop to their highest potential and aid them at every step of the process. One ways in helping to develop is by providing regular feedback on their performance and encourage them to discuss career goals, and also development opportunities with their managers; in recent years 86% of the employees took part in performance management program and 57% in formal career development planning. This helps Roche differentiate between high and low performers and give appropriate feedback to support employees' professional growth. Roche invested 139 million Swiss Francs in skills training and education in past years providing a total of approximately 2.4 million hours, or nearly 29 hours per employee. Training includes technical skills programmes to meet compliance requirements, language courses, interpersonal skills training, individual coaching and programmes on leadership and change management. Most training courses are tailored to meet local needs. This whole development and training program helps the company identify and confirm the talented workers, so that they can keep them in the company in order to be competitive in human assets.
Remuneration System – the remuneration policy is designed to encourage value creation and create a culture of performance and innovation, which applies to every level of employees as well as to managers. The key principles of this policy are:
Focus on value creation

Pay for performance

Enabling employees to share in the company's success

Fairness and transparency in remuneration decisions

A balanced mix of long- and short-term remuneration components

Market-competitiveness
The system contains base pay, bonuses, blocked non-voting equity securities (NES), awards of Stock-settled Stock Appreciation Rights (S-SARs), and a Performance Share Plan; based on the company's financial performance and commercial success. Base pay levels are determined according to market data for specific positions and individual employees' abilities, experience and performance over time; pay increases are linked to individual performance and the company's condition. Bonuses are awarded in recognition of individual contributions to value creation that go beyond normal job expectations, and they are meant to be an incentive to create or strengthen new business opportunities and wants for outstanding results. Nonvoting equity securities was awarded as part of the bonus payments with the aim to immediately reward the achievement of specific objectives, and to crate the interest in a long-term development. S-SARs entitle holders to benefit financially from any increase in the value of Roche's non-voting equity securities. And finally, the members of the Corporate Executive Committee and other members of senior management participate in the Performance Share Plan.
Conclusion
Roche is a big company with many operations and high number of employees, which due to the fact that through my internship at them I decided to make an assessment of this company that I have once been a part of. One of the most important factor of this industry is innovation, which this company nourishes and aids in every stage because it is essential to its successes and growth. In order to achieve that Roche knows that it needs to develop a working environment and workers that also work towards this objectives, thus, it embraces and encourages teamwork and leaders that carry the mission. It has created an organization that is led by managers that embrace change and view them as opportunities for development. To further work towards this the company sees that it needs to manage conflicts, stress, and emotions, which it does through models and practices that see to resolve these situations in order to satisfy every party and bring up the spirit of a favorable and promising workplace.
Related Topics