The Changes in My Time Management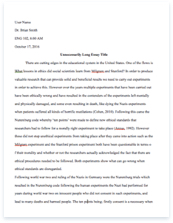 The whole doc is available only for registered users
A limited time offer! Get a custom sample essay written according to your requirements urgent 3h delivery guaranteed
Order Now
Time, the greatest wealth that we as humans should take advantage of it; however, unfortunately in most cases it gets wasted without us even noticing it because we do not know how to manage this precious opportunity. This could be due to not knowing how to prioritize, tackle daily tasks, or just being lazy in doing something worthwhile in our lives over all. When time is managed and organized wisely, it easily can change a useless day to a productive one. Time management in an orderly fashion can help reduce stress and simplify life as well as prevent us from forgetting important dates and deadlines. Since the beginning of the semester, I started to keep track of my time and how well I was spending it. In the first ten days, of recording my time, my daily routine was coming to the class, hanging out with friends, going home, and surfing electronically through social websites such as Facebook and Instagram. I did not get enough sleep most of the days which led me to not be energetic enough during the daytime. Because of my major which is chemistry and pre-med, I volunteered at Emergency room of Mercy Hospital Folsom on Wednesdays and Fridays.
Also I shadowed Dr. Danialipour, a family physician graduated from University of California in Los Angles, in the evening time in order to get involved and informed in the journey I am stepping into. However, during the weekends the most useful thing I did was spending time with my friends and family. After evaluating myself in this time interval, I realized that I have been wasting a lot of time surfing the net within pointless commercial and social websites that did nothing good and instead just wasted my time. As soon as my phone made a sound, I would reach it and the next thing I knew, I was spending about half an hour exploring all of my applications and texts. Hence, I started to change my habits to make the best use of my time, day and night. For the next seven days I made myself a new daily schedule. In this new management I forced myself to read more books about science and improvement of myself for at least an hour a day which was cut from the time I gave myself for using my phone and laptop for about. In the time I was on my laptop, I decided to go through useful websites that would help me through my medical journey and college life as a student when I would be surfing in order to get something like a research opportunity or internship out of it. I scheduled myself to spend for an hour sitting and talking with my family to strengthen my bonds with them, as well as dedicating some time to do exercise at night under any conditions with no excuse.
After finishing the recording for the second week of new improved schedule, I believe I was mostly successful to adjust to this new schedule and management. I explored new websites to join different organizations like Peace Corps to volunteer, I even managed to put time to go to their meeting in June 17th and soon I am going to join and volunteer for them. I started to dance every night as my exercise routine after having tea with my family and spending time with them for at least one hour. In addition, I managed to add two hours to my sleeping nights which made me more energetic in days and therefore function more. This exercise was so helpful for me since I am not an organized person at all. This management project forced me to become a little bit more organized and manage my time properly. I learned how to make best of this valuable resource with adding more productive tasks and cutting some free hours. This organization not only helped me to improve my daily life, it also helped me to prepare for the future that I have in front of me during medical school, my professional life, and be a successful student and a professional at the end.
Related Topics