Systems Consideration in Human Resources Information Systems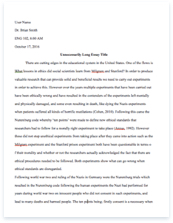 The whole doc is available only for registered users
A limited time offer! Get a custom sample essay written according to your requirements urgent 3h delivery guaranteed
Order Now
This paper considers several comprehensive Human Resources Management Software packages and their interaction when deployed as a software as a service (SaaS) solution. Epicor HCM solutions and Icims Talent Platform are two services that provide Human Capital Management. Articles give opinions on why software as a service is not for every business and also why software as a service is considered to be very sound choice for small to medium sized businesses. Online resources will show the advantages and disadvantages of the two systems. The articles outlines that an organization needs to have a clear definition of what is needed from the software program in order to make the right decision on what program would best suit the organizations needs.
The Human Resources Profession must stay up to date with technology and new software programs that will make the job more cost effective and efficient for the employer. This means making sure the Human Resource Information System is able to configure relevant information. Any Human Resource Information System must be capable of meeting the business goals. Software as a Service can provide this for most companies. The SaaS approach means that small and mid-sized clients gain access to Fortune 500 service, expertise and technology without the financial or technical burdens (e.g. hardware, software, licensing, employing IT staff and technical expertise) normally associated with such advanced solutions (Manahan 2009). "And Google recently has become hyper focused on the emerging market" (Gruber 2010). Software as a Service has made a major contribution in Human Resource Management through the creation of different software platforms; therefore, this paper will compare two well known software platforms: Icims Talent Platform and Epicor Human Capital Management.
iCIMS Talent Platform
iCIMS' Talent Platform, is a web-based software platform for the human resource profession. This particular platform concentrates on working with recruiters and hiring managers to track applicants. This platform has a lot of tools for talent management; specifically, managing candidates before and after they are hired. The software program also screens the applicant base. This entitles the best candidates be referred to the recruiter, who then forwards the application to the hiring manager. The program also has features that include a multi-lingual online career center, candidate screening & evaluation, sourcing, onboarding and offboarding and workforce planning.
Disadvantages of iCIMS Talent Platform
iCIMS' Talent Platform does not have an overall software platform that performs a variety of tasks Human Resource professionals are required to have done daily. The talent platform would only be sufficient for recruiters. Recruitment is only a portion of what Human Resources entails and therefore this software program would not be cost effective.
Epicor HCM
Epicor Human Capital Management provides a more proactive approach for Human Resource Professionals. The name pretty much explains it all. The comprehensive Human Resource Management software is why this company beats iCIMS Talent Platform. Epicor offers a total software package that allows an organization to track, manage, and analyze an employee's data from when that person is an applicant until that person is ready for retirement. The software system includes recruitment, benefits, it tracks absences giving human resources and management a greater control over staffing.
Recommendation for Epicor
Epicor provides a robust set of flexible and configurable human resources, payroll, and employee development software:
• Offers greater total business value by streamlining the entire employee life-cycle;
• Managers recruitment and resourcing, training administration, benefits programs, and performance management;
• Provides a wealth of information and advice to employees and candidates via direct access (Epicor).
Efficiencies of a SaaS
Everything is now being done using the computer and the worldwide web. There are not too many things that can be done manually anymore. The Human Resource profession is a field that must keep up with technology in order to best serve the customers. The customers are the organizations these professionals work for and their potential employees. The Software as a Service enables the professionals to be more productive. For example, Epicor.com reveals that the use of their SaaS:
• Promotes operational efficiency by allowing the entire workforce to focus on key company objectives;
• Flexibility to deploy Epicor Payroll or connect to third party payroll solutions;
• Delivers powerful business intelligence to enable strategic analysis of key business trends for better planning decision-making.
Inefficiencies of MS Access Based Database
Although Microsoft Access is a familiar database system is inappropriate for storing personally identifiable information. PII is not secure on a database like Microsoft Access. Sometimes if there are several different operating systems within the same organization MS Access may become corrupt because it is unable to handle so many applications at once. Lastly, some of MS Access forms are only Windows based and this would hinder users from using web-based applications.
Risks Associated with Combining Multiple Vendors
When combining products from multiple vendors into one Human Resource Information
System there are three unintended risks to consider. First, there is a risk that the products will cause the Human Resource Information System to lack the ability to import or export data. Second, there is a risk that the programs will not be able to open due to incompatibility. Third, the systems can not perform the functions needed.
Poor Management of an Human Resource Database
Any functioning Human Resource Information System must be capable of meeting the business goals. The consequence of not properly managing the Human Resource Information System is lack of productivity, increase in costs, and decrease in morale. The function of the HRIS is to manage HR-related programs online, HRMS solutions are suppose to be cost effective because the more routine HR functions such as recruitment, hiring, payroll and employee benefits are performed online (Manahan 2009). In cases when the system works properly, the work is always caught up allowing the HR professional an opportunity to deal with training, career growth for employees and other things that contribute to the organizations bottom line. Due to the lack of management of the database, there will be extra time spent doing what should have been already done which will costs the company additional money. The employees will lack morale because they are not going to get the attention they need in other areas such as career growth and development, employee relations and team building because of improper database management. In conclusion, software as a service has new level of capabilities for the Human Resources industry and as new technology arrives the HR professional needs to be able to learn the new and exciting software programs.
References
Gruber, J. (2010). Software-as-a-service Gives Small Business Powerful Tools – USA Today Retrieved from http://usatoday30.usatoday.com/tech/news/2010-05-11- smallbizsoftware11_CV_N.htm.
Manahan, Dorf, I. (2009, September 01). Managing HR. New Jersey Business, (9), 48, Retrieved from http://elibrary.bigchalk.com
Retrieved from http://www.epicor.com/Solutions/Pages/Human-Capital-Management/aspx
Related Topics