Strategic Thinking with HRM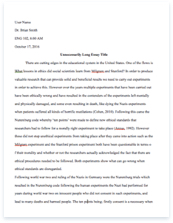 The whole doc is available only for registered users
A limited time offer! Get a custom sample essay written according to your requirements urgent 3h delivery guaranteed
Order Now
"Corporations began viewing employees as assets rather than as cogs in machine. 'Human resources management', consequently, became the dominant term for the function—the ASPA even changing its name to SHRM in 1998. (SHRM)" The realisation from organisations that their most prised and valuable asset is their employees. This lead to development and integration of HRM and has become crucial to plan an organisation's strategic approach "to generate a competitive advantage, the resources must be valuable, rare, imperfectly mobile inimitable. (Taylor, Beechler & Napier 1996)" To understand why HRM is essential to strategic thinking first we must understand what is HRM? why it essential to strategic thinking? What are the key points required for HRM strategy? How can Hambrick and Fredickson are the five major elements provide a framework for a good HRM strategy? These questions must be understood to be able to fully understand why HRM is essential to strategic thinking.
What is HRM
"Human resource management (HRM) is a strategic and coherent approach to the management of an organisation most valued assets – the people working there who individually and collectively contribute to the achievement of the objectives of the business… HRM means employing people, developing their capacities, utilizing, maintaining and compensating their services in tune with the job and organizational requirement. (Vang S 2012)" This is about attracting the right people with the right skill sets for the job; being able to train them up; monitor their performance and reward them for their performances. HRM is about creating positions required to take an organisation in a particular direction or to for fill business objectives. These positions can be filled through internal training, or if it the organisation has constructed new objectives with the lack of internal experience, HRM requires that the right person to fits the position but still fits the company culture. An organisation's HR exists to align the personal with the business objectives. To help line managers do a better job of managing. "The resource-based view suggests that human resource system can contribute to sustained competitive advantage through facilitation the development of competencies that are firm specific, produce complex social relations, are embedded in a firm's
history and culture, and generate tacit organisational knowledge. (Taylor, S. Beechler, S. & Napier 1996)"
HRM and Strategy
But HRM can only be effective if it is working in a partnership with the overall organisation's strategy. It requires the right people in the right position so the company has the HR required to successfully carry out its objectives. "A strategy consists of an integrated set of choices, but it isn't a catchall for every important choice an executive faces…portrays the company's mission and objectives. (Hambrick & Fedrickson 2001)" HRM is essential to the strategic thinking of an organisation because it provides a strategic framework by planning by: Knowing and understanding the markets; working out how does an organisation compete in a market place? "Strategic management processes of the organisation and to emphasize coordination or congruence among the various human resource management practices (Taylor, Beechler& Napier 1996)." For areas within an organisation that is experiencing changes in the strategic direction, the HR profession is in transition and HRM effects performance: * HR is strategic help.
* That helps a company reach its strategic objectives.
* It helps sustain the competitive advantage over a longer time. * Achieves efficiency and drives the employees.
* Builds something that is unique and hard to imitate. (Vang 2012) This shows how HRM and the strategic direction of an organisation must be synchronised to be able to maximise the efficiency of the company's new strategy.
Key Aspects of Strategic HRM
There are many key aspects that can identify with strategic HRM. For a company to understand the business strategy, it also needs to need to understand the workforce strategy. Within an organisation, the culture also needs to reflect the strategy requires by the organisation. An example
of this is that an innovative workforce will not succeed if the culture within the workforce is to work on a budget. If an innovative company like Dyson had the work culture of working to, then the employee's main focus would prioritise the budget and the company would not nurture the employees to be creative. This would be in vast contrast of what Dyson's strategic approach where the employees would be discouraged to research, make mistakes and innovate. Some of the key points required for HRM strategy are: (Robert & Heneman 2003) * Obtain key talents: What is the HR talent required to move the organisation and achieve the overall strategy. * Culture and behavioural changes: Does the staff have the correct culture and skills to change the culture and behavioural changes. An example of this is that a staff member from K-Mart does not have the same culture as a staff member working in a boutique store. The boutique store offers services to make you look your best, where a K-Mart employee culture is more operations based, to ensure that stock is plentiful for the customer. * Leadership capabilities: are required to drive the HRM strategic changes and demonstrate the culture required. * Strong HR support.
* Develop and implement HR and operational changes (Hambrick & Fedrickson 2001).
An analytic tool that is demonstrated by Hambrick and Fredickson are the five major element of strategy. This framework that presets "We present a framework for strategy design, arguing that a strategy has five elements, providing answers to five questions: * arenas: where will we be active?
* vehicles: how will we get there?
* differentiations: how will we win in the market place? * staging: what will be our speed and sequence of moves? * economic logic: how will we obtain our returns? (Hambrick & Fedrickson 2001)"
IKEA Strategy (Hambrick & Fedrickson 2001)
This framework studies all the areas where it is essential to develop a high level HRM strategy. Organisations cannot rely on of these areas within the framework to develop a strategy. The strategy requires the development of all these areas to form a successful strategy. An example of framework can be demonstrated in IKEA strategy above. From the diagram, it demonstrates that Ikea has full control of its store and engages in organic growth, where it does not acquire other stores or participates in very few joint ventures (Hambrick & Fedrickson 2001). Ikea's furniture is cost efficient as it is generally 25% lower than competitors' comparable goods and it makes the shopping experience nonthreatening and fun experience for the consumer (Hambrick & Fedrickson 2001). Its extensive inventory means that the customer can set up their new furniture on the same day. The staging has become rapid once management realise that Ikea's model would work in the majority of cultures and countries with their international expansion into thirty eight countries (Facts and Figures) where they will set up a foothold in a new country before organically expanding (Hambrick & Fedrickson 2001). Ikea's economic logic is economics of scale and its reputation, thanks to being
the world's largest retailer and a marketing campaign that made the Ikea catalogue the most printed text ( Atheism Forum ).
As companies are increasingly recognising the value of HRM it has become obvious that it is essential that the HRM must work in accordance to the company's strategy. To be able to employ and build a successful workforce, "…those decisions and actions which concern the management of employees at all levels in the business and which are related to the implementation of strategies directed towards creating and sustaining competitive advantage" (Vang 2012 ).
Bibliography
Atheism Forum,
<http://www.topix.com/forum/religion/atheism/TV0C9D18P659TA0LO>.
Facts and Figures, <http://www.ikea.com/ms/en_US/about_ikea/facts_and_figures/facts_figures.html>.
Hambrick, D & Fewseixkaon, J 2001, 'Are you sure you have a strategy?' The Academy of Management Executive. 15(4):51-62.
SHRM society for human resources management, <http://www.shrm.org/about/pages/default.aspx>.
Robert, L & Heneman, L 2003, 'Human resource management in virtual organizations' Information Age Publishing, USA 2002.
Taylor, S. Beechler, S. & Napier, N 1996, 'Towards an integrative model of strategic international human resource management.' Academy of Management Review, 21(4).
Vang, S 2012, 'Human Resource Management (Role & Importance)' Orange Apple, Deli.
Related Topics