My Stance on Global Warming Would Be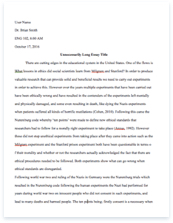 The whole doc is available only for registered users
A limited time offer! Get a custom sample essay written according to your requirements urgent 3h delivery guaranteed
Order Now
The World has only become aware of Global Warming quite recently, arguably only in the last 40 years. Only then did we start looking at greenhouse gasses, and only then did we realise that we must drastically reduce our carbon emissions if we are to avoid such catastrophes as flooding and droughts. In 1997, a protocol was introduced to try and reduce our carbon emissions.
But America, who, on a par with China, produces more carbon emissions than any other country in the world, refused to sign it. Because of this, the Kyoto protocol was destined to fail. But now almost 40 years on at the Copenhagen Summit, America along with 191 other countries have joined together to discuss emissions cuts and financial measures to combat climate change. Maybe now, we can make a difference and act on Global Warming before it is too late.
If I were President of the USA, my stance on Global Warming would be that we need to seriously curb our carbon emissions so that we can help save the planet from massive flooding, and on the other side of the scale, drought. As one of the biggest, most influential countries in the world, it is our responsibility to do whatever we can to stop this potential disaster before it is too late to address it.
Machinery and transport contribute to just under 50% of our total exports. It is a large part of our economy. However most of these are 4×4's which use up a lot of fuel, and release a lot of emissions. I think that it is necessary to put a cap on the number of highly polluting cars which can be imported or exported. This will be a hit on the economy, but it will force the car industry to produce more efficient, less polluting cars. It will be a hit for the 4×4 business, but will a jump-start for companies developing cars which produce less emissions.
Also in places such as Texas, there is a large oil industry. This was part of the reason why Bush did not sign the Kyoto agreement. His family own one of the largest oil companies in that region and therefore could not be seen being 'anti' non-renewable-fuels. I will put a tax on all oil sold from America, and the extra revenue will be put into developing other renewable sources of energy, such as setting up wind farms.
I will also set realistic targets on those sectors of industry which produce the most carbon emissions. These will include regulations for new homes stating that they must have proper insulation, use energy saving light bulbs, and use 'A' rating appliances which are much more efficient.
I would do all these things and although it will have a potentially negative effect on the American economy, they are necessary to ensure that Global Warming does not damage the world in the way that it has been predicted.
Related Topics