Slum, Environment and Health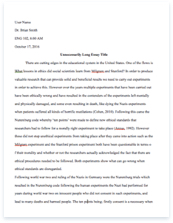 The whole doc is available only for registered users
A limited time offer! Get a custom sample essay written according to your requirements urgent 3h delivery guaranteed
Order Now
We all have personal lives, when a health problem occurs, we schedule an appointment with a doctor. We also have another life. We are all members of a community. As a member of the community, it is inevitable that the community gets sick. The environment that we live in is the major determinant of the health status of the community. Environmental health has an all-encompassing distinctness of safeguarding public health and it includes water, food, social environment, built environment, chemical environment, and pollution. All those things really outside our bodies that effect our health.
In the 19th century, it was thought if you lived in a bad environment, full of crime and disease and poverty that would affect your morals; this was known as social construction reality And morals were thought to be the chief determinant of health. When the germ theory came along, instead of being worried about the environment, public health officials started to be worried about people who had dangerous germs in them, anarchists, socialists. Symbolic figures like Typhoid Mary, a cook to rich households who would carry her typhoid germs and irresponsibly infected rich people.
Food's an integral part of our environmental health story. It's what connects use to the environment and our own health. A hundred years ago, people grew food in their backyard. It was pesticide free. Hormone free, antibiotic free. The food environment in the cities though was radically different. Food was starting to be produced at a massive scale. We had the risk of infection mounting, the risk of injury to workers, which are unintended consequences. They'd work with sharp objects, dangerous equipment, and unregulated work environments. We also had the risk of contaminated meat entering in to the local food system. The waste was dumped right where people lived. Animal waste, carcasses, the hide from the animal, and there was no zoning to protect these communities.
Passage of environmental laws gave a legal foundation for addressing the nation's environmental problems; this concept known as Biopower. What that did not do however, was look at how the impact of the environment fall differently on different groups of people. That issue of environmental inequities has been around for a long time. For example, Martin Luther King wen to Memphis to improve the work environment for sanitation workers. Cesar Chavez organized farm workers around pesticide issues. In 1982 in a protest in Warren County, North Carolina, against the siding of a hazardous waste landfill, five hundred people were arrested. One of the people was Congressman Walter Fauntroy who requested a [UNKNOWN] story that found that three out of the four hazardous waste landfills in the Southeast were in majority black counties. That was a watershed moment because it brought civil rights activists and environmental activists in the South together. In 1987 a report titled Toxic Waste and Race in the United States showed that nationally people of color and low-income communities were disproportionally surrounded by hazardous waste sites.
What environmental justice means is that we need to get all the people that are affected, particularly those from communities of color and poor people, involved in the process of environmental decision making. When you think about it, you spend about seventy percent of your time indoors, most people maybe even a little bit more. Particularly in certain high- risk environments, they are exposed to pollutants indoors and the legacies of things like lead paint, tobacco smoke, indoor pesticide use. Lots of our exposures that we think are environmental are that housing environment and the indoor environment. Safe housing is a very important part of the future of healthy children.
We're concerned about children's environmental health because of the vulnerabilities that children have to many environmental exposures and hazards when compared to healthy adults. Children are on the floor crawling, they're exploring, they're putting their hands in their mouths. In the average day of a child, they are exposed to a cocktail of chemicals that were never meant to be introduced into their bodies. Social Suffering was prevalent for children in the 1900s, who had about a 33% chance of making it to their first birthday. Many died due to fires, farming accidents, mining accidents. There were no child labor laws, no immunizations at the time. They had high risk of contracting polio, measles, mumps, rubella, whooping cough. We've come a long way as banning lead out of our gasoline and pain supply, immunizing our children against many infectious diseases. But now, we are seeing increases in childhood cancers and childhood asthma. Increases in exposures to pesticides and linking now to endocrine disruptors.
The challenge today is to recognize the interconnections between our air, our water, our soil, the use of our chemicals, and what it means for population health. Schools are a great way to reach kids and to help us make the connection to food, our environment, and our health. And to realize public health change across communities we need these connections. We need to reconnect to the landscape. We need to understand how we fit in with this larger, interconnected system.
Related Topics