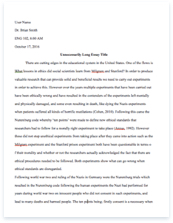 The whole doc is available only for registered users
A limited time offer! Get a custom sample essay written according to your requirements urgent 3h delivery guaranteed
Order Now
Sea turtle population is facing many threats. In order to help these populations scientist must first understand more about them. It is important to know some of the features of the population these include:
Population Size—larger populations are more likely to do well than smaller ones Age—young turtles are vulnerable to predators, older turtles may be more likely to become sick, the more turtles there that are of breeding age the more likely the population is to grow Where they live—is the population concentrated in a certain area or spread out? This may affect their risk for specific threats like marine traffic Scientists have been trying for many years to figure out where sea turtles spend most of their lives. Most of the information we have gathered about sea turtles has been from nesting behavior, dead turtles found on beaches, and turtles captured in nets. With modern technology, scientists are starting to make progress in their quest to determine sea turtle habits from the time they leave the beach as a hatchling, the next time they are found. Researchers are beginning to use satellite tracking devices to track the paths of sea turtles and determine more about their habits.
To understand how tracking sea turtles by satellite works read the information from the Sea Turtle Conservancy.
The loggerhead turtle we found on our journey had a transmitter attached and we were able to contact the organization that attached it. They provided us with the coordinates that had been recorded for our turtle. Our task is to create a map showing the migration of our turtle.
Click on the turtle to link to Caribbean Conservation Corporation's site with the tracking data.
Download one of the maps for turtle #3. You may choose either map, whichever works best for you.
Click on the position points for turtle #3. I would recommend you print these out to use for the Assessment.
Using the map and the position points, plot where the sea turtle went. Due to the close proximity of the points, label every other point with the date. All 31 points should be marked, but only 16 points must have a date next to them.
After plotting the turtle's movements, answer the following questions. At the beginning of August, the turtle stayed very close to the shoreline of Florida. Why do you believe she did this? After leaving the coast of Florida, where does she go? To learn more about sea turtle migration click here. For the next six months she stays in this same area. Why do you think she does this? Do you think she would return to the coast of Florida again? When and why?
Related Topics